One of the Eudora Christmas Carnival skins will get the latest revamp in Mobile Legends. As you know, there are currently many updated skins in the Mobile Legends game. At the end of this season itself, Eudora became one of the heroes who was quite meta and popular. This one hero is very tough with his poke damage burst ability that you can continue to launch on your opponent.
One of the heroes who has been around for a long time in the Mobile Legends game is certainly very familiar with the hero Eudora. Being one of the starter heroes, you can buy it at a price of 2000 BP only.
This hero has quite a lot of cool skins and one of them is Christmas Carnival. You need to know, the Christmas Carnival skin is not owned by just one hero.
Recorded in the Mobile Legends game, Christmas Carnival is usually an Elite or Special skin which is owned by several heroes at once.
One of them is the hero Miya with her Epic Limited skin, Gord and Karina with her Elite skin, and also Eudora to Fanny with her special skin. All of these skins have the same name, namely Christmas Carnival.
Big attacks make Eudora very OP and many favorites at this time. Therefore, Moonton brings several updates to this hero.
After previously Epic Limited's Eudora skin received a revamp, finally their old skin. Christmas Carnival, will get a revamp in the upcoming update. This is the newest look.
Eudora Christmas Carnival Skin Get Revamp in Mobile Legends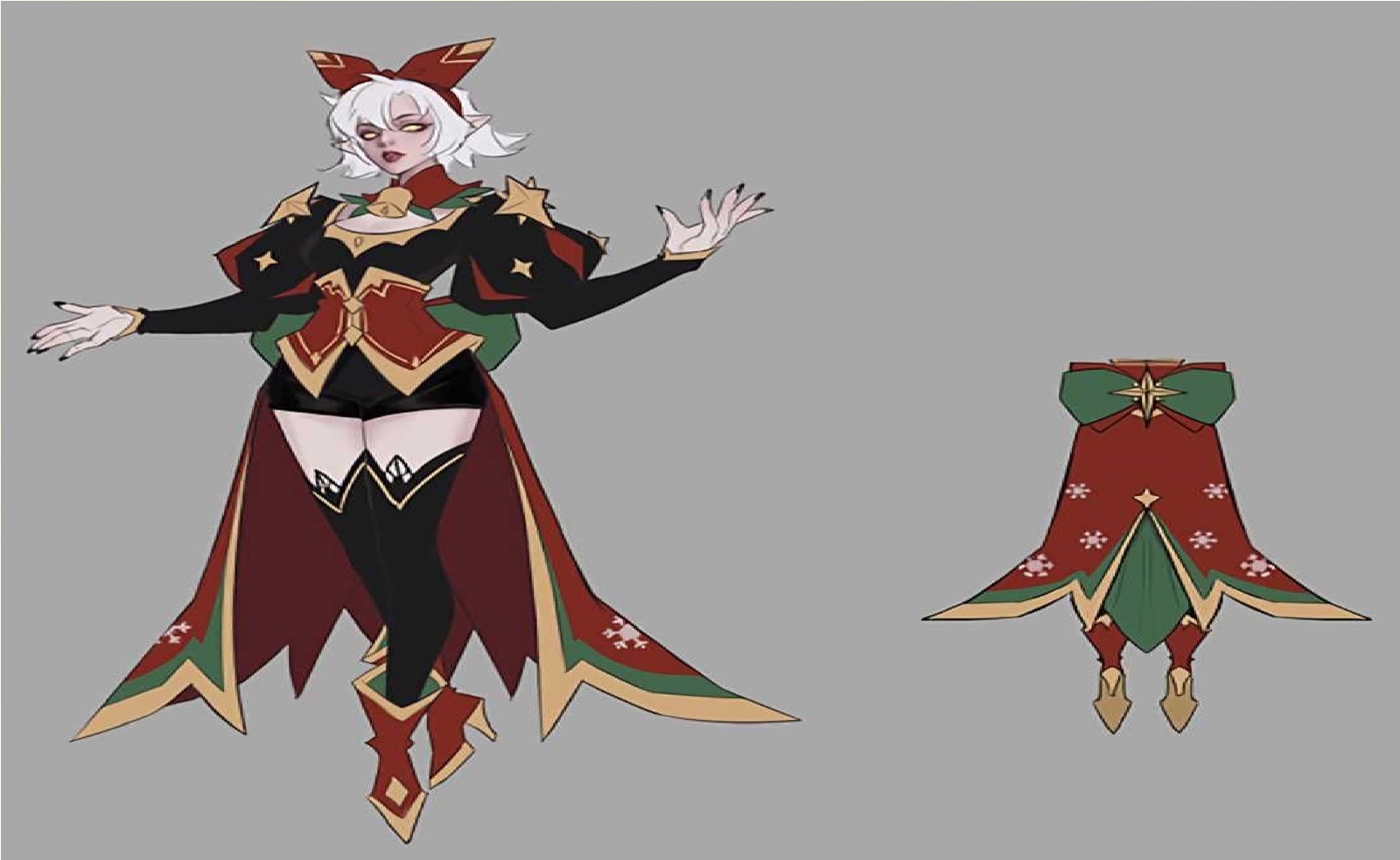 Hero Eudora himself got a revamp at the end of 2020, this has succeeded in making this hero widely played in the Mobile Legends game.
After that, several skins followed including the Epic Limited skin and also his Christmas Carnival skin.
The display above also changes the overall appearance of the Christmas Carnival skin. Starting from the visual design, the appearance of the hair, facial expressions and also the lower part which is very different.
Previously, Eudora's hair was blue and long, while for the latest revamp, she will have white and short hair.
Then, black clothes with a rectangular star motif and also a bell that is used as a necklace.
At the top there is a red ribbon that makes this new Christmas Carnival skin quite cute but with a gothic accent.
It has a very different appearance from the rest. This Making players who already have this Christmas Carnival skin obliged to wait for its release.
Regarding when it will be present, Moonton has not yet mentioned, but what is certain, if it has been leaked, maybe on Christmas this year. Moonton will also present the latest revamp of the Christmas Carnival skin in Mobile Legends.
So what do you think about the change in Kagura's Christmas Carnival skin? Hopefully Moonton will also present a revamp for some of the other old hero skins, right. Keep practicing, play wisely and don't become a toxic player!
Don't forget to follow our social media on Instagram