The Summer Pool Party event is an annual event that is always present in the Mobile Legends game, especially this month, the following is the event schedule and what content will be present at this interesting event. Now for those of you who are curious, here is the Summer Pool Party Event display and the release schedule for the event. We will also show you how to get the latest Summer skin in 2021.
In the Summer Pool Party event, there will usually be two special Summer skins that will be present, previously there were several heroes who already got the Summer Special skin.
For example the heroes Claude and Fanny, then Nana and Angela, and this year we have Summer skins for Zilong and Guinevere heroes, the two skins themselves have long been leaked by Esportsku.
Event Schedule for Summer Pool Party 2021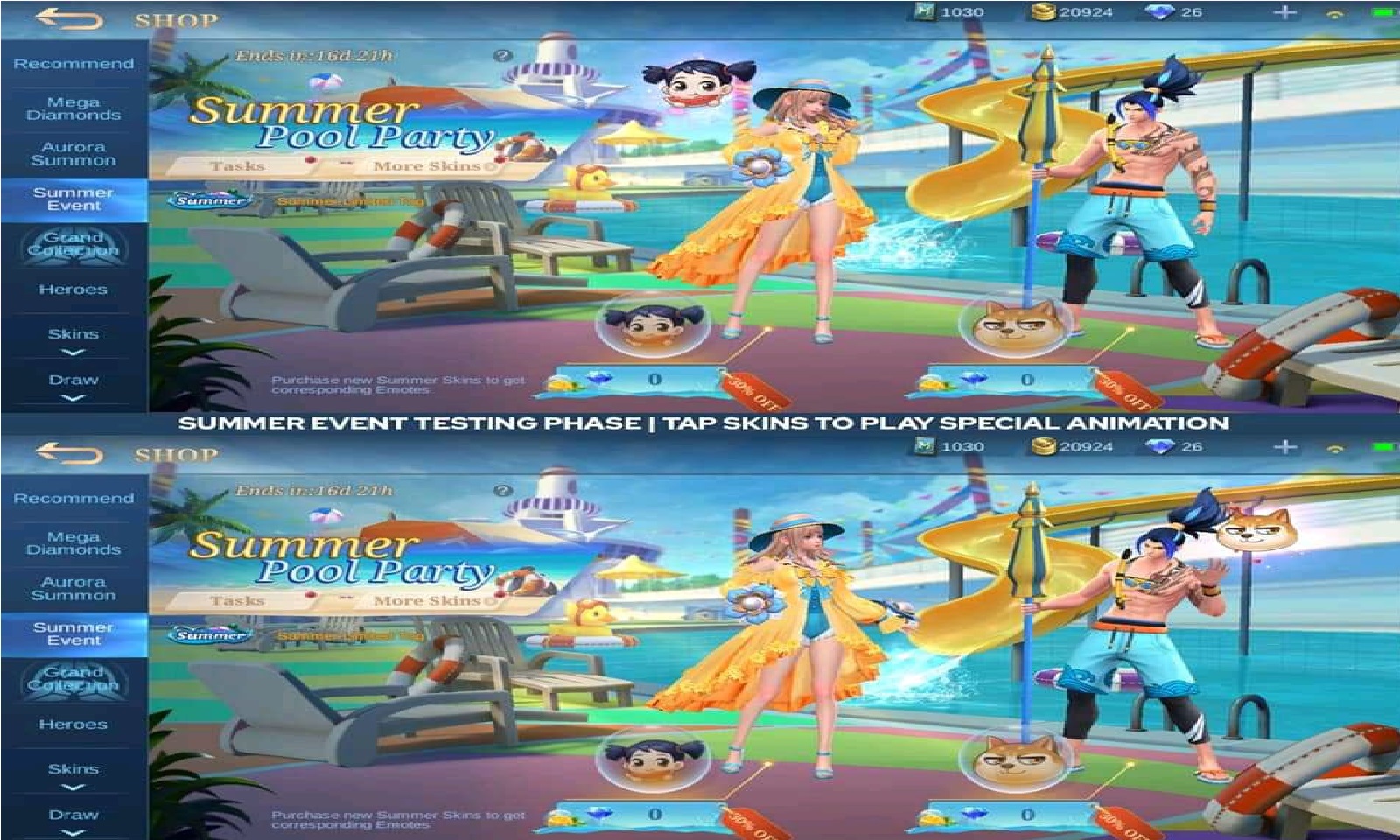 The Summer Pool Party event will be present on July 26 – August 8, 2021 at Mobile Legends, this event will provide attractive prizes for those of you who are eyeing the two Summer 2021 skins, namely Zilong and Guinevere skins.
In addition to the Summer skin, there are attractive prizes that you can get, including the special Summer Battle Emote. Now to get this prize you have to buy the two skins above.
There are two battle emotes that can be obtained, so which one, you can claim these two battle emotes if you have purchased one of the Summer skins.
To buy the Summer skin, the purchase itself is the same as usual, and there is no gacha event. Just use 744 plus 30% discount for each skin and then claim an additional prize in the form of a Battle Emote.
Event Schedule for Summer Pool Party 2021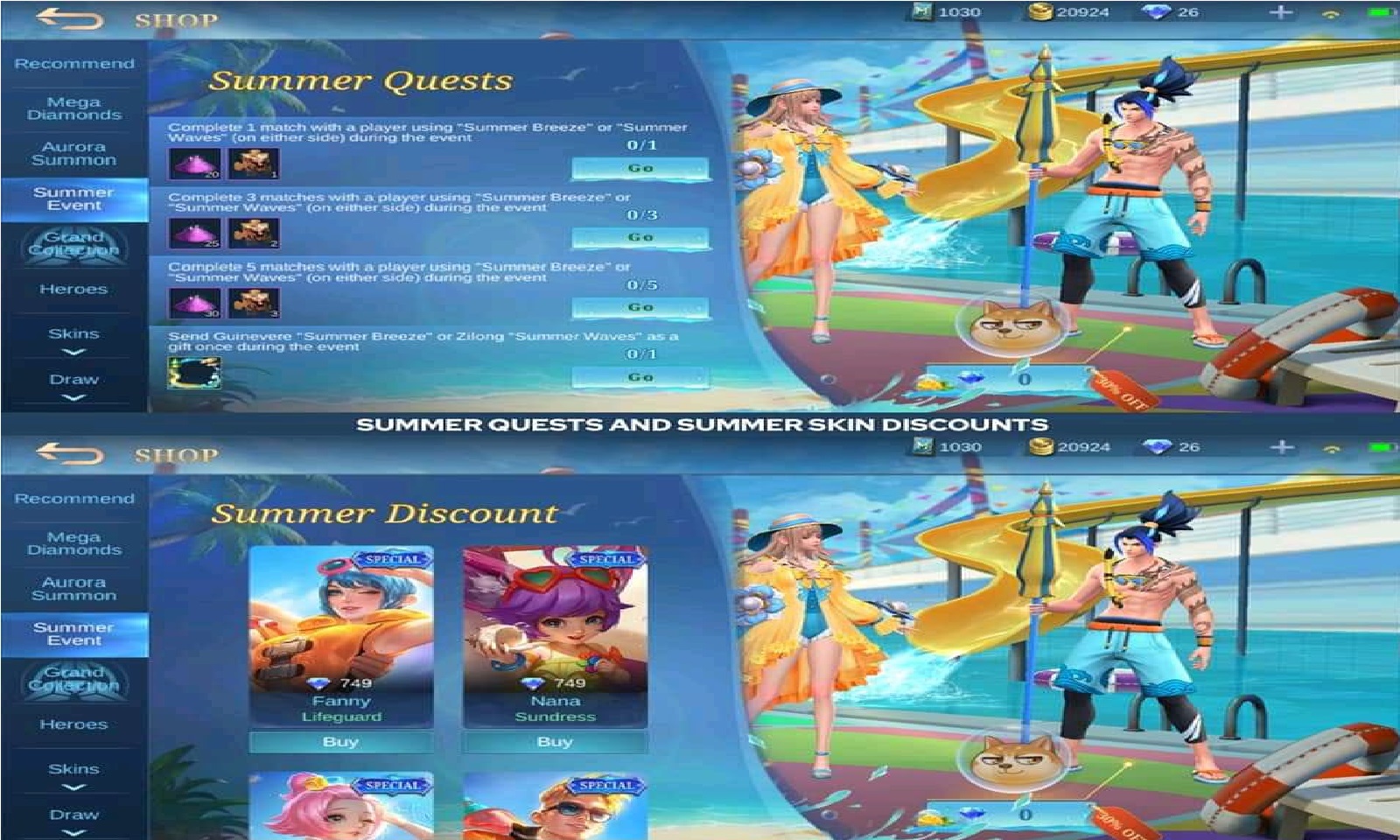 Not only that, the Summer Pool Party Event also presents quests or tasks that you can complete, which in this task, you can get some prizes in the form of Magic Dust, Hero Fragments and an exclusive Summer 2021 Border Avatar.
To get Magic Dust and Hero Fragment you only need to play using the Summer skin that you have purchased, with about 5 games, then you can get all the prizes.
But it's different to get Border Avatar, to get Border Avatar Summer 2021, you have to give or gift skins to your friends.
After you have finished giving the Summer 2021 skin, then you can claim the Border Avatar Summer 2021. Well indeed, to get this Border Avatar, it is especially for the sultan.
Not only the two skins above will get a discount, you will also get a discount for the previous Summer skin. A discount page is available for those of you who want to buy it.
So, that's all the review regarding the latest 2021 Summer Pool Party Event which will be present starting on July 26 – August 8, 2021 on Mobile Legends. Hopefully it will be useful and useful, yes! Keep practicing, play wisely and don't become a toxic player!
Don't forget to follow our social media on Instagram