The season 20 skin prize in the Mobile Legends game will be given to the hero Kaja, this skin is called Crown Magician which has a very cool appearance and gameplay. Of course, as a Season 20 skin gift, many of you are curious about the gameplay of this Kaja Crown Magician skin. So here's the newest gameplay.
As you know, every season change in the Mobile Legends game, Moonton is always routine in presenting various hero skins in it.
One of the interesting skins is the Season 20 skin prize, which has cool gameplay and is even very good as a skin given for free.
You can get this skin on condition that you have played ranked with a minimum of master rank. Now for those who have achieved it, wait for the season to end and you can claim it for free.
Gameplay Kaja Crown Magician Skin
Kaja has a different aura from the default skin, for this season's skin, it is filled with a dominant reddish purple color. The main skin is yellow with a white lightning effect around it.
His first skill effect, Kaja will issue a circular AoE attack, this attack has purple, red and white skill animations and a glowing effect.
The animation is fairly cool and not inferior to other Elite or Epic skins, this skin is a must for you to have.
The gameplay animation of Kaja's skill 2 will release two energy balls that can cause damage to the opponent, this skill has an easy purple and white color on the energy ball circle.
As for the Basic Attack, the effect is the same color but with a slight color effect. This is also found in Kaja's ultimate which only emits a pink and white flash effect that is used to attract his opponent.
I can say, overall, this skin is very cool and even on par with Kaja's Elite skin. Having a very different appearance with bright but striking colors is a distinct advantage for this skin.
When Released?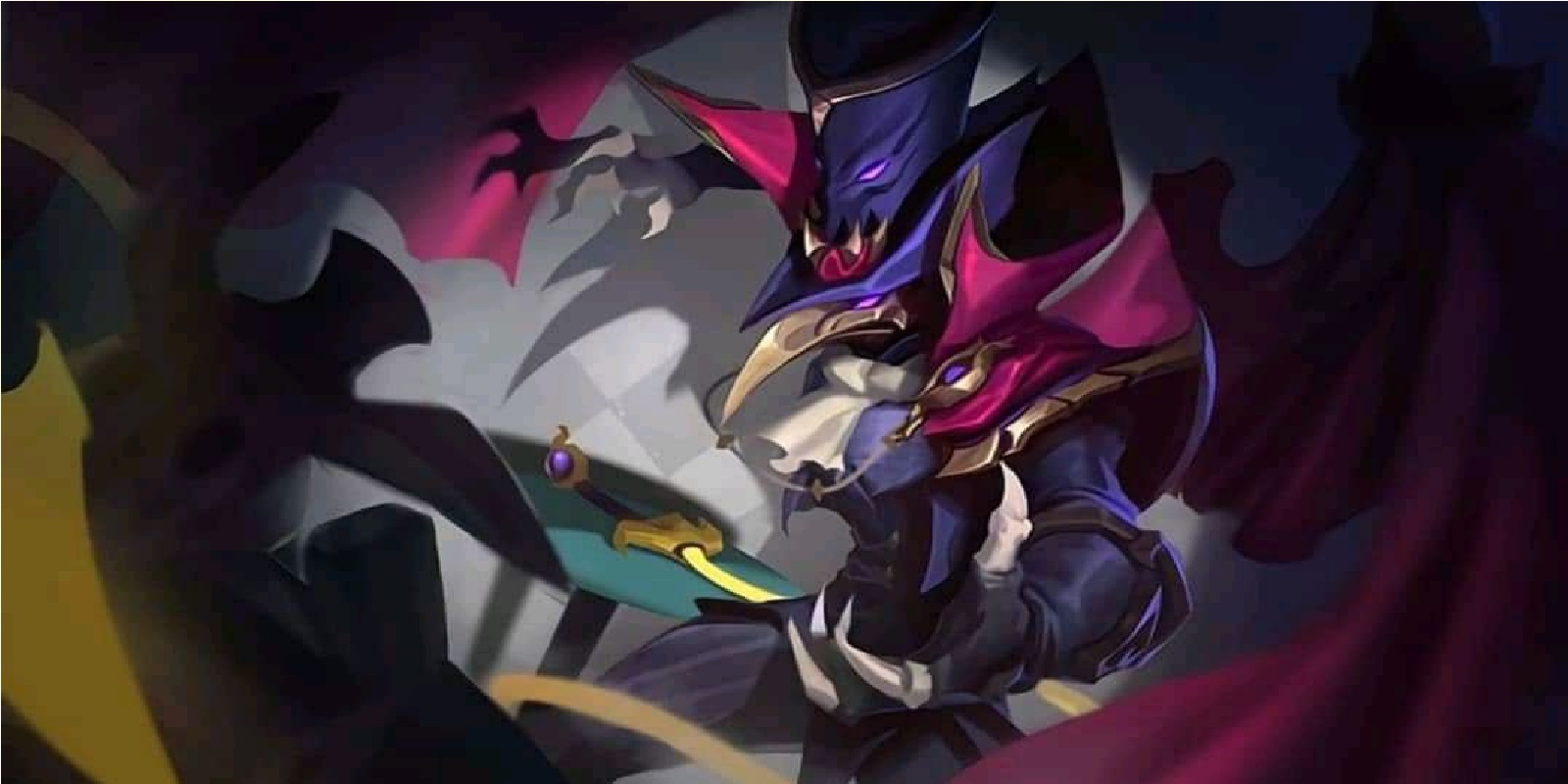 In addition, the Season 20 skin prize itself will be released on June 20, 2021. So make sure for those of you who haven't reached Master rank and above, make sure to play the current rank.
The prizes given are also very diverse ranging from Tickets, BP and also the Kaja Crown Magician skin.
Let's just wait for the presence of Kaja's newest skin, called Crown Magician, this one, has a very cool visual appearance and with animations that are no less good than the best skin, this skin is a must for you to have.
So that's all the gameplay leaks regarding the Kaja Crown Magician skin which will be released on June 20, 2021 as well as a gift from Season 20 in the Mobile Legends game. Keep practicing, play wisely and don't become a toxic player!
Don't forget to follow our social media on Instagram