Mobile Legends has released a lot of cool Skins and updates that you shouldn't miss at all. Especially with the 4 Best Brody Skins in Mobile Legends (ML), it means that this Skin will make it even cooler. Because there are quite a few Skins that are present now, especially with Skin Effects that you can use.  Let the attack effect be really cool. Especially with Effects that we are very proud of, it will indeed cause a sense of wanting to continue wearing them.
Including some things that you might like later, surely the strength of Brody will increase to be stronger than before. Even without or using Skin, it will affect the way we ourselves play the hero in the match later.
The Lone Star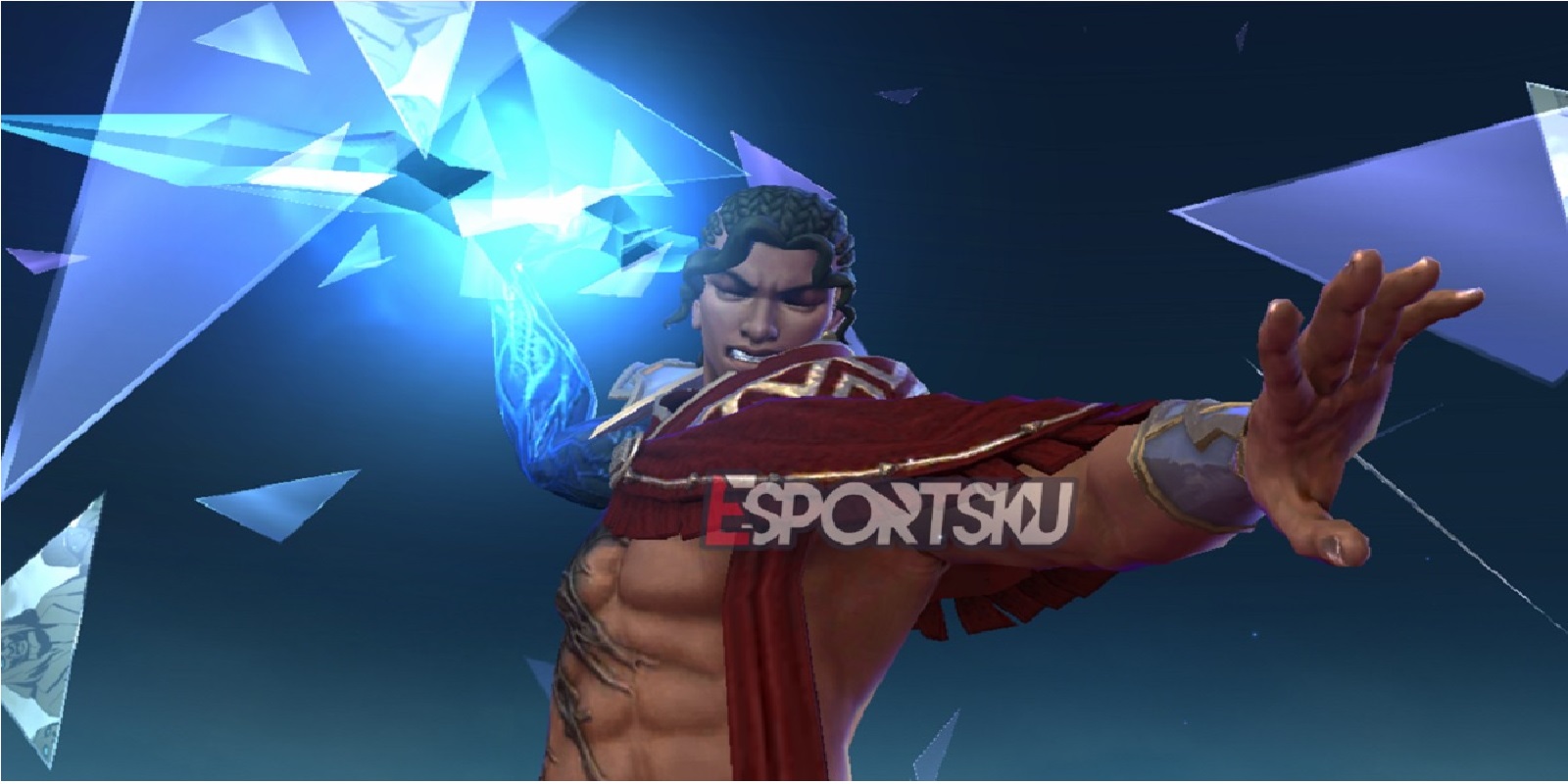 You must all already have The Lone Star Skin, the initial appearance of the Basic Skin that we will have after buying the hero. Even Brody's Skin is pretty cool, even though it doesn't have any effect but you will deal very strong damage.
Moreover, The Lone Star shows that this Brody has unknown powers, but due to some things is able to control him a little.
Nameless Stray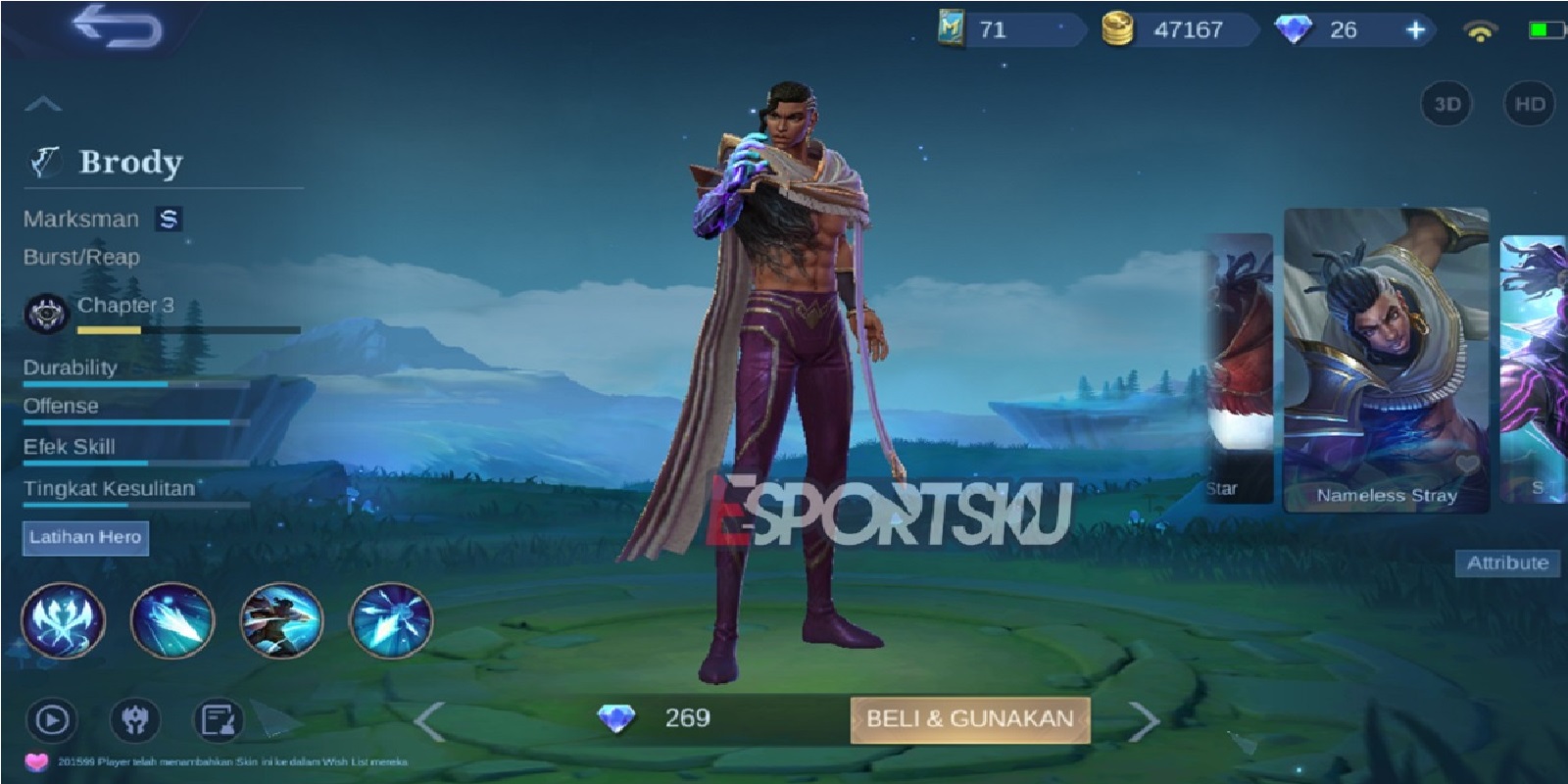 The next skin is Nameless Stray, which is another best Brody Skin that you can use when competing later. But this is a Normal Skin, the price is also quite cheap, only 269 Diamonds for us to have right now.
Only the shape of the clothes has changed slightly and the color too, this skin is very strong with the aura of all of you who can give it its power now.
STUN Brody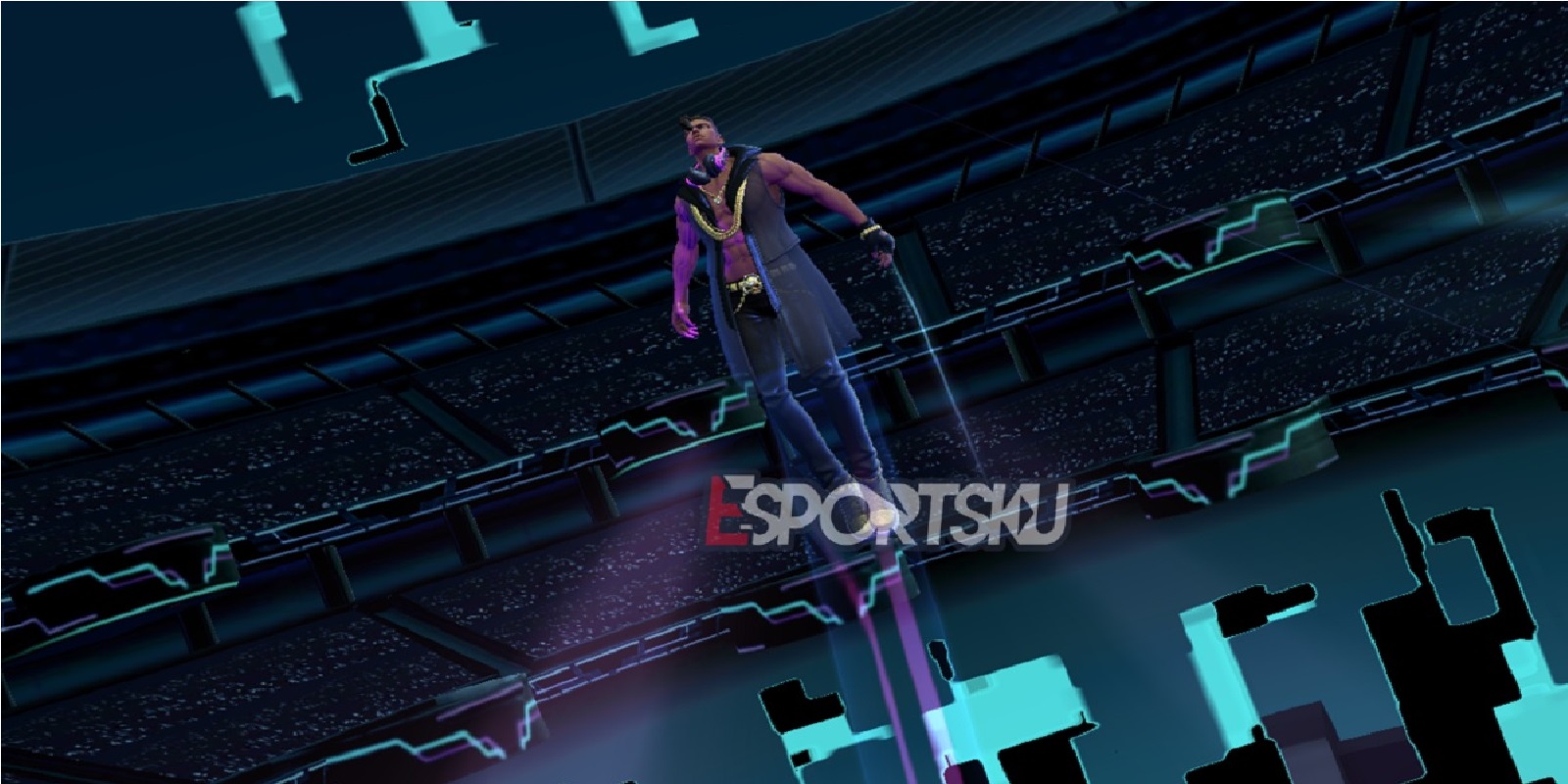 It is one of the Skin Squads called STUN Brody now, even this is an Epic Skin which we can no longer get. With the theme of DJ who brought the Event from Dancer STUN, of course Brody has a very cool DJ rhythm attack effect.
At the beginning of its release, we can get this skin at a low price, more or less 899 Diamonds for that. Maybe there are still some players who still use it, as a mainstay skin that we can use as best we can.
Lethal Fang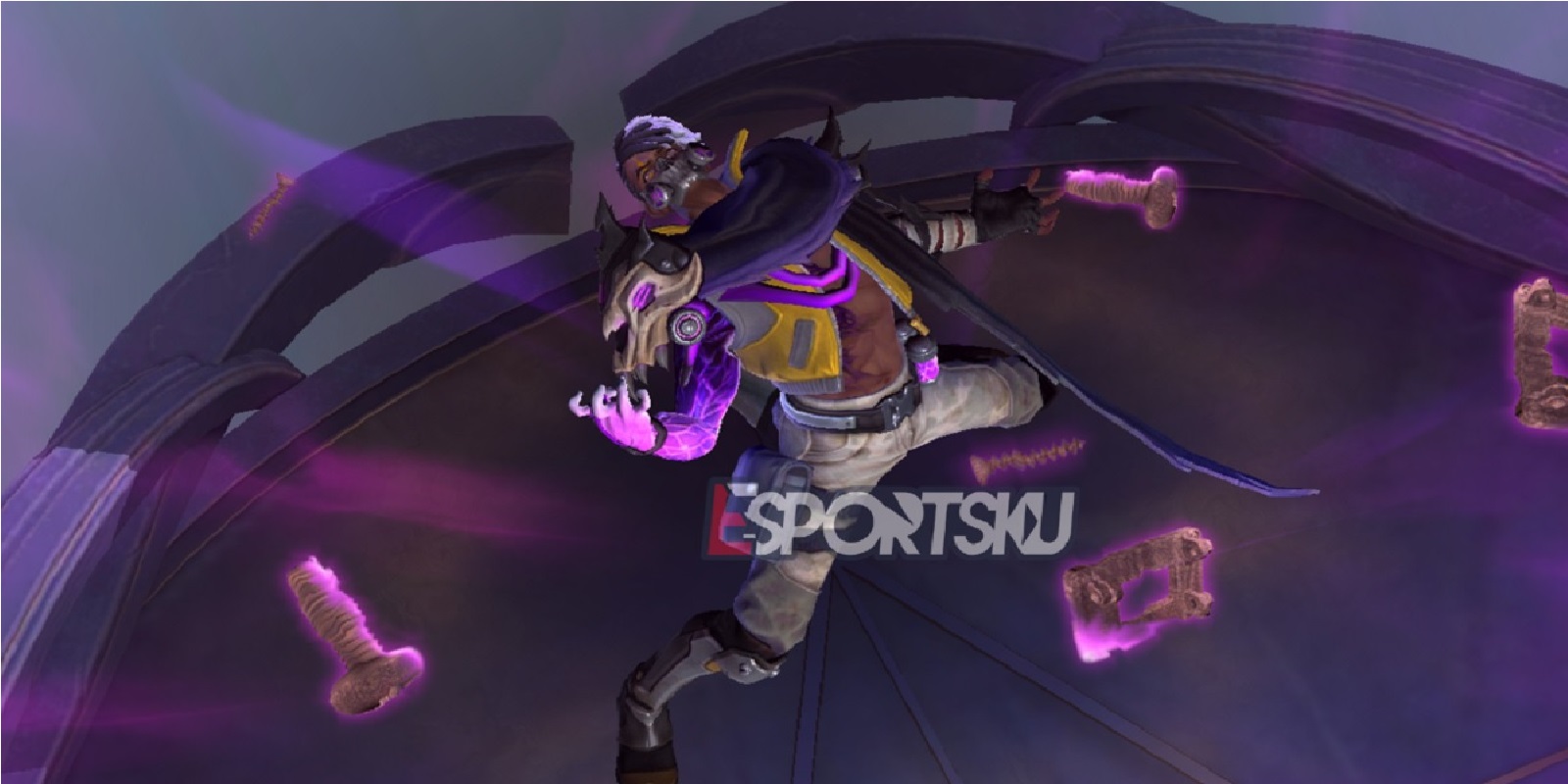 Brody is able to control several things such as strong iron and metal, his hands turning purple with fiery veins. His clothes became more frightening with a skull on his right shoulder, then white and black hair and a very strong iron skull mask.
This skin is only available on the Starlight Feature, meaning that when it appears we just have to wait for the next update. Because this Lethal Fang will be present at the upcoming Starlight but as a non-mainstream choice gift.
After knowing the 4 Best Brody Skins in Mobile Legends (ML), you might be interested in getting them if they have appeared a lot. Moreover, some of these skins are really cool, have cool effects that you can use when competing later. Keep practicing, play wisely and don't become a toxic player!
Don't forget to follow our social media on Instagram and also subscribe our youtube channel