Mobile Legends has released lots of cool prizes and events which of course you can play right now. Included with the 5 Best Layla Skins in Mobile Legends (ML), of course we know this hero has been in the game for a long time. All you have to do is know the latest skin that it has, so that later it can be even better. Come on, let's just use the skin to compete against the enemy. Because some of the best Layla Skins, maybe you will like it yourself when you compete later.
Moreover, some of the things that you can try now, might make you stronger than before. There are many cool skins in the Mobile Legends game, of course you will also feel cooler in matches.
Energy Gunner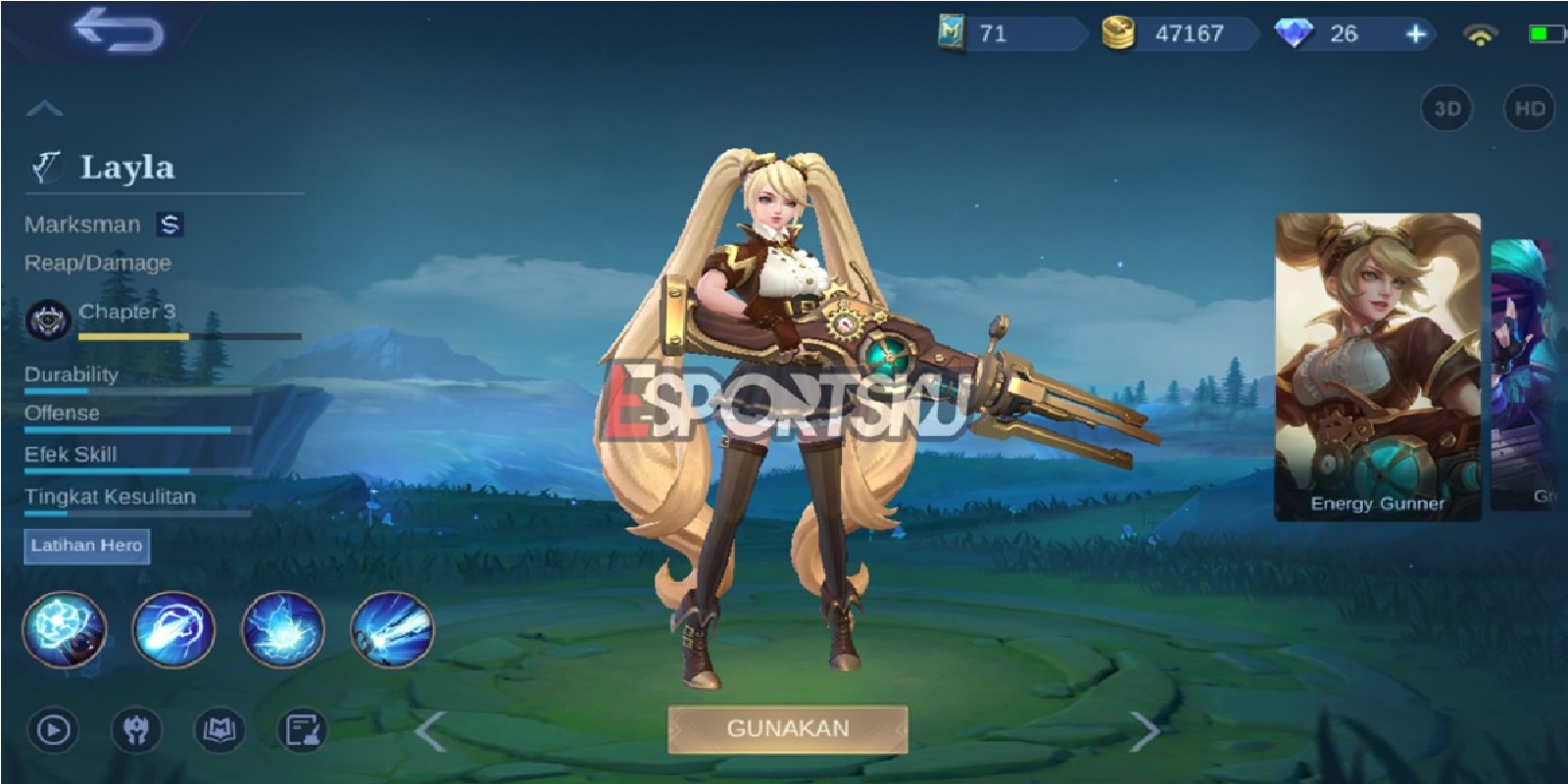 The first skin from Layla is the Default Basic, namely Energy Gunner, of course it becomes a good skin that you must have. Layla's appearance does look like a light and agile skin, including after getting Revamp, which is cooler than before.
You don't need to spend any money with this skin, because those of you who have bought the hero can immediately get it for free. Even the details of the weapons have also changed, making it more realistic and powerful to deal with very strong enemies in the game later.
Green Flash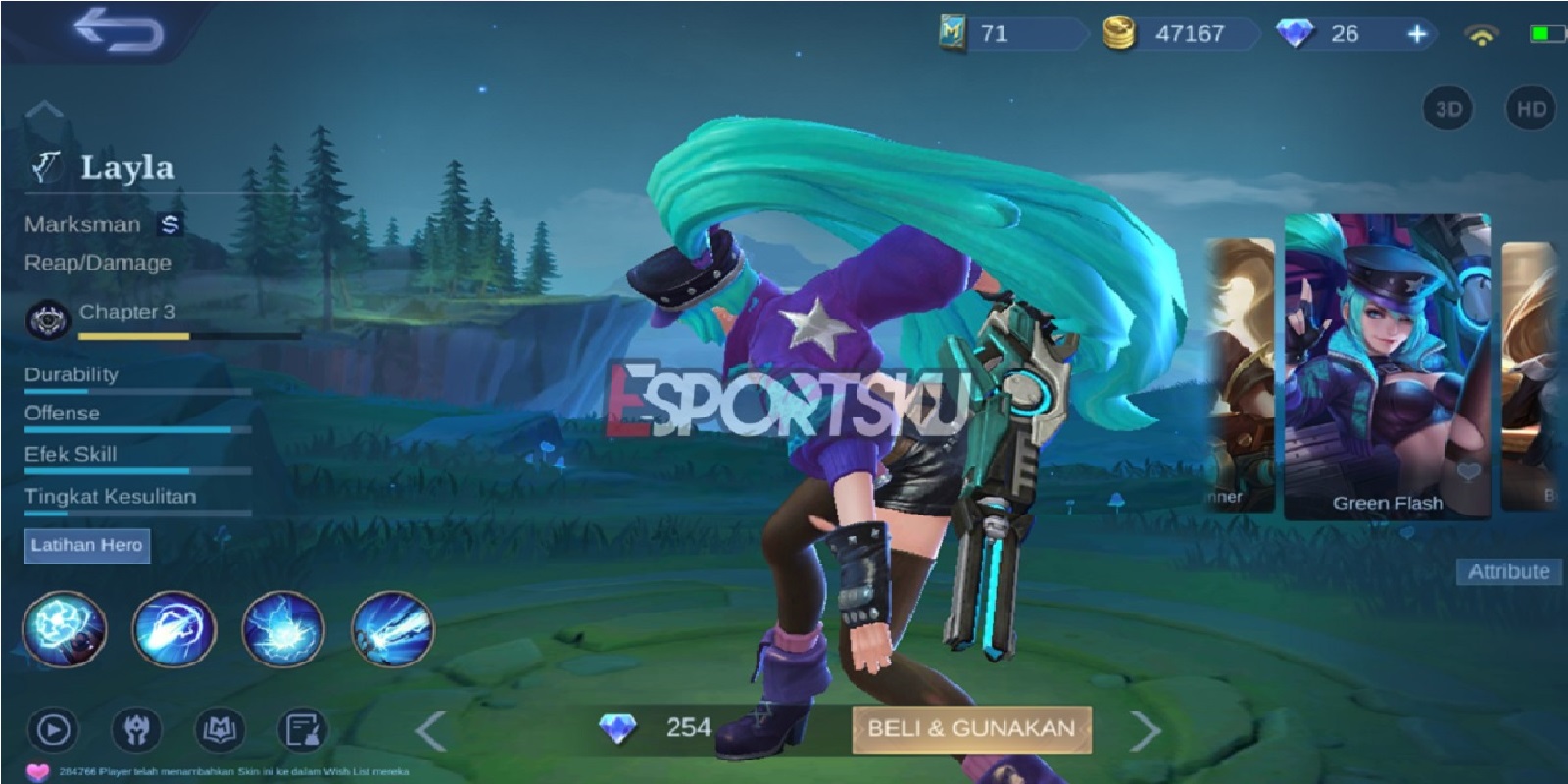 Layla also has a Normal Skin called Green Flash, before this Revamp Skin had several parts of the dominant green color. But now that it's changed, it turns out that the skin is much more blue in color and very different from the basic version.
This hero will use long and thick Blue Hair, clothes like Rock Band children's clothes and weapons that are much more realistic. For the effect in the match, there will be no changes, if you want to have it, just prepare 254 diamonds.
Classic Malefic Gunner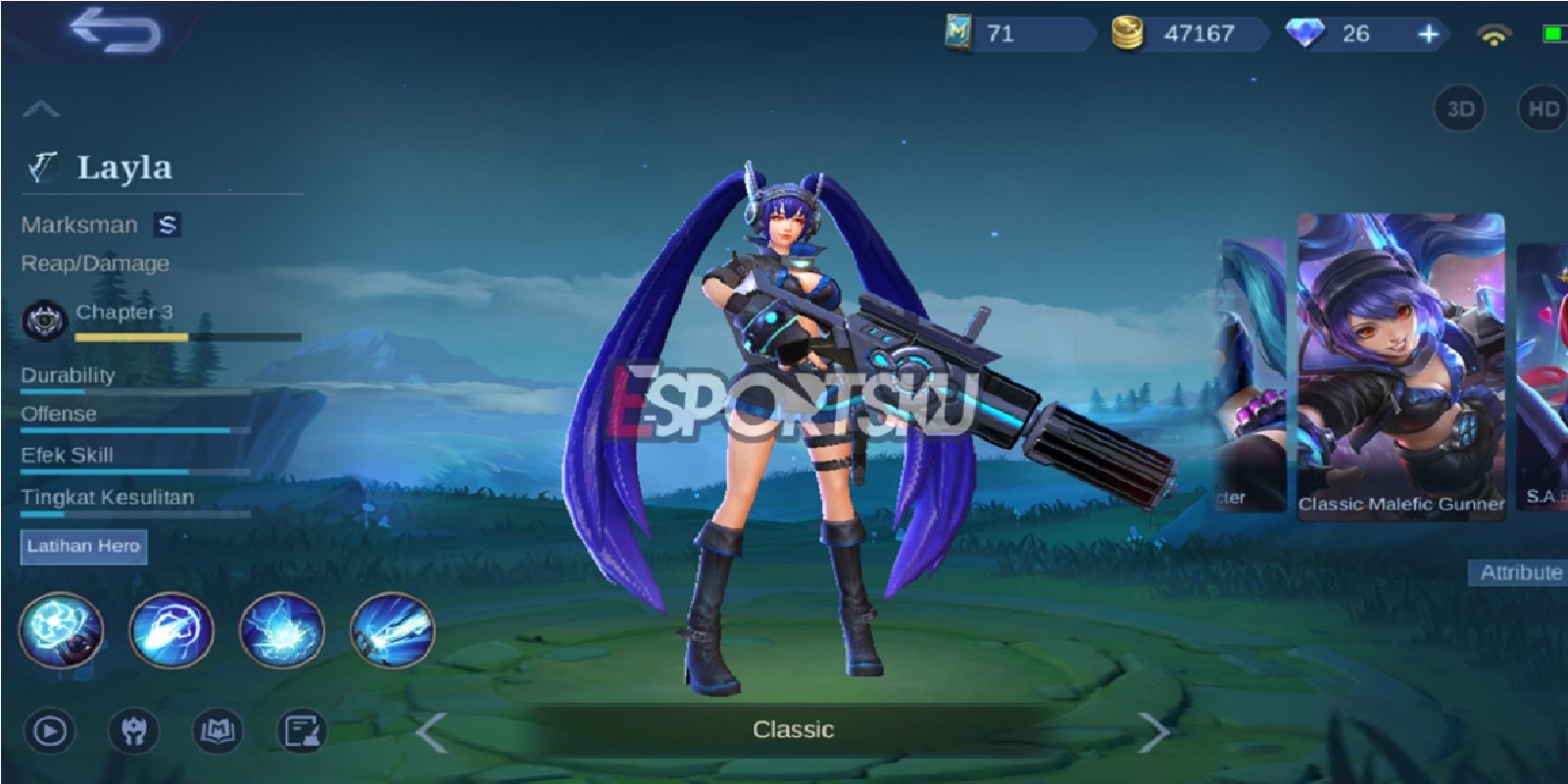 This skin is not much different from the Basic Version or Green Flash, but actually this is quite rare in the game. Because the presence of both of you is only once, those of us who don't have it will not be able to get it again.
This skin has clothes that are similar to Green Flash, only on the head that turns out to be a helmet and not a rock hat. A bigger weapon model with a silver color that is so shiny when we use it in the match later.
SABER Breacher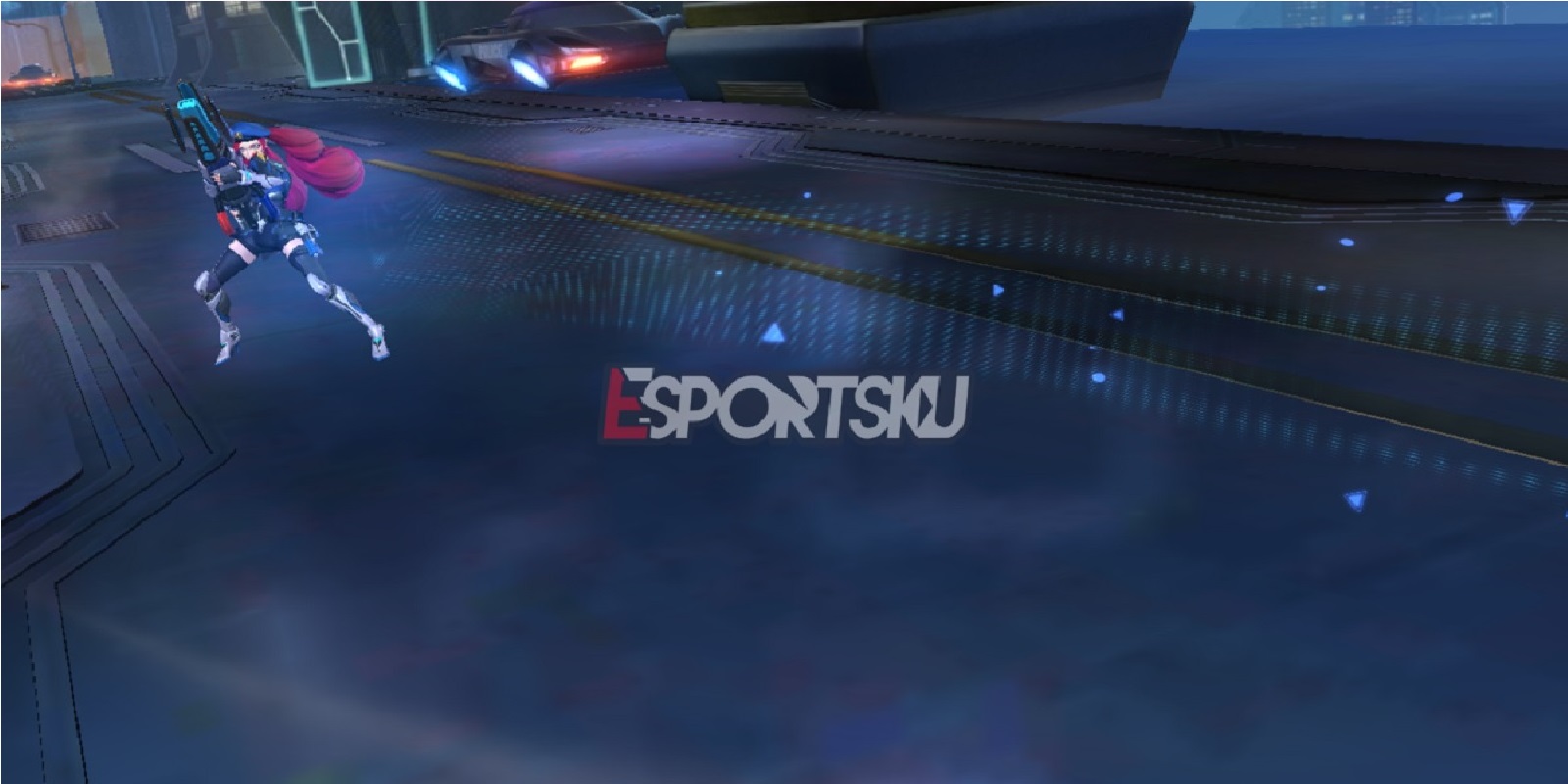 Layla finally joins the SABER Squad to eradicate all evil, as a powerful Destroyer Layla gets the title of Breacher. As the owner of this skin, Layla has the appearance of a policewoman, with a blue beret and red hair on the sides of her head.
Then for the clothes, it looks like a real policeman, because a strong SABER member with a Plasma weapon will stop VENOM. You can have this skin in the Shop for only 899 Diamonds, cheap enough for you Laylay players.
Blazing Gun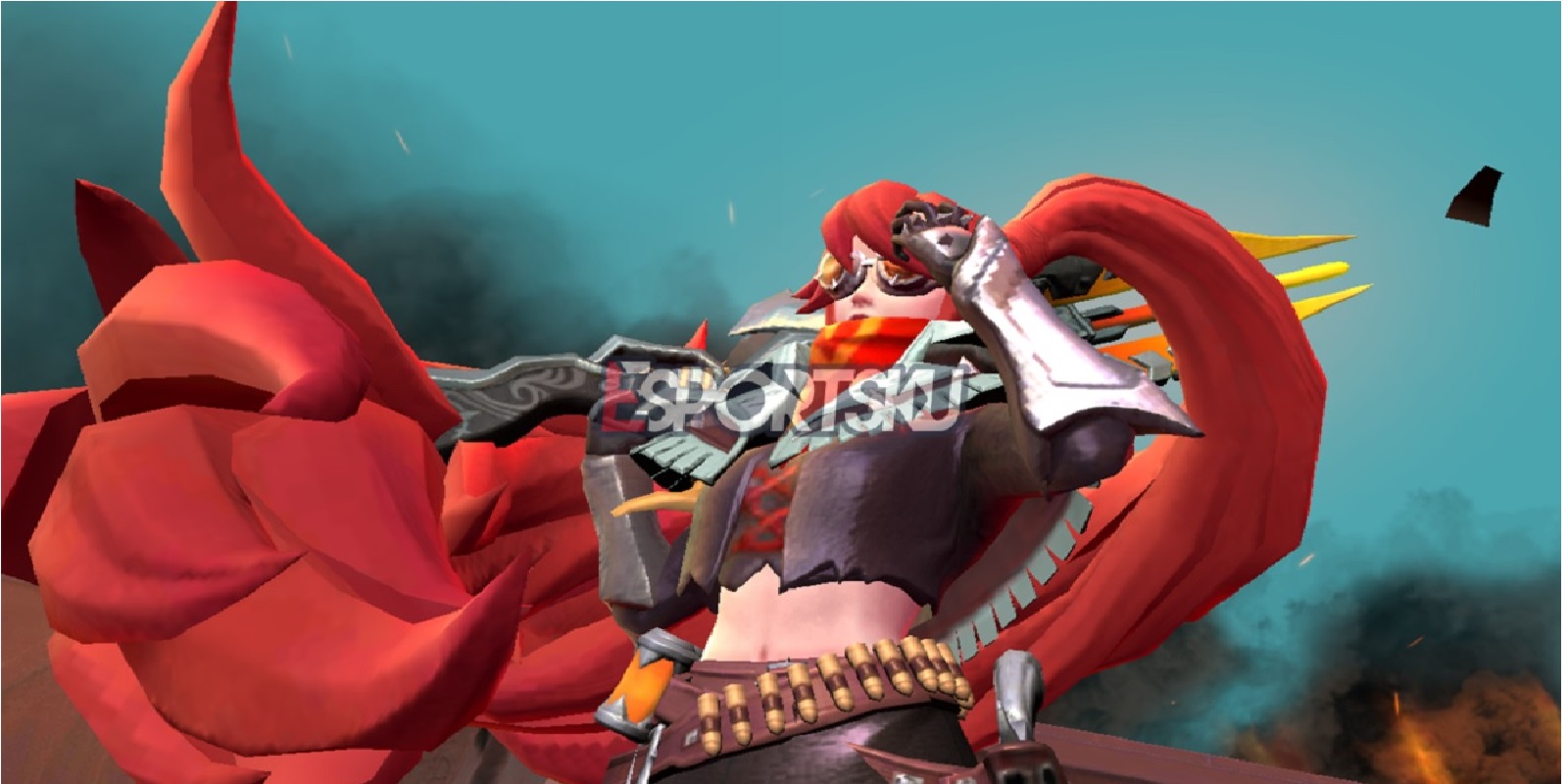 So strong is Layla that the Blazing Squad invites her to join, Layla becomes a very strong fugitive woman because she comes here. Her strength and the attack effect of the Skin is indeed quite interesting, because Layla's power is becoming more barbaric and free to do anything to her opponent.
Especially when it comes to Blazing Gun itself, Layla has a Cowgirl model who is not afraid of anything with her Iron Skull-decorated Weapon. You can get this Epic Skin in the Shop for only 899 Diamonds.
After knowing a total of the 5 Best Layla Skins in Mobile Legends (ML), it will indeed make Layla's character even stronger. You will even get better in matches, so that later the effects of this hero attack will be more colorful and cool. Keep practicing, play wisely and don't become a toxic player!
Don't forget to follow our social media on Instagram and also subscribe our youtube channel