Free Fire has released quite a lot of the latest updates and you can find them in the game very easily. Then there is How to Get the Buried Purpledust Free Fire (FF) Backpack, you can immediately have this main prize now. The process for owning the Buried Purpledust Backpack, it turns out, can indeed be done in a fairly fast process.
The emergence of several new features that are already available in the game, so that you yourself will receive this prize soon. This is our chance to get many exciting challenges that are present in the game now for players to use later.
Then some of the Cool FF Names that we can use now, can give a good impression when you use them. Because using a Name like this later, it will certainly make it easier for you to get these good prizes right now.
To get the Buried Purpledust Free Fire backpack, we will soon get cool items from the Top Up Event or the Shop. This is an opportunity for those of you who want to have this new prize and use it when fighting against enemies.
How to Get Buried Purpledust Backpack Free Fire (FF)
Login Game Free Fire

Immediately you log in to the Free Fire Game right now, so that later you can get the existing Buried Purpledust. Only then will we immediately receive prizes from the Top Up Event or the Shop if they are still available.

Select Event Top Up

Then you can immediately select the Top Up Event right now, so you can find the main prize for this available Backpack Buried Purpledust. Only then will you be able to have these prizes from the 10-17 June 2023.

Top Up 140 Diamonds

It's enough to top up 140 Diamonds, so that you can immediately receive the main prize for the Backpack Buried Purpledust that has appeared. Only then you will soon receive every good gift from here now easily.

Buy From Shop

You have to buy it directly from the Shop now, so you can get the Buried Purpledust Backpack for 300 Diamonds which you have to spend. Only then can we immediately get this main prize and immediately use it right now.

Vault Entry Rewards

Backpack Buried Purpledust will soon get this grand prize and we will immediately check it into the Vault. Soon we will use these gifts directly and soon we will be able to use them directly in the game now.
The newest event in the Free Fire game which is indeed very diverse, so you can immediately get good prizes like this. Have a great gift that looks really cool for you guys to try, give a good impression we can use now to make it even easier.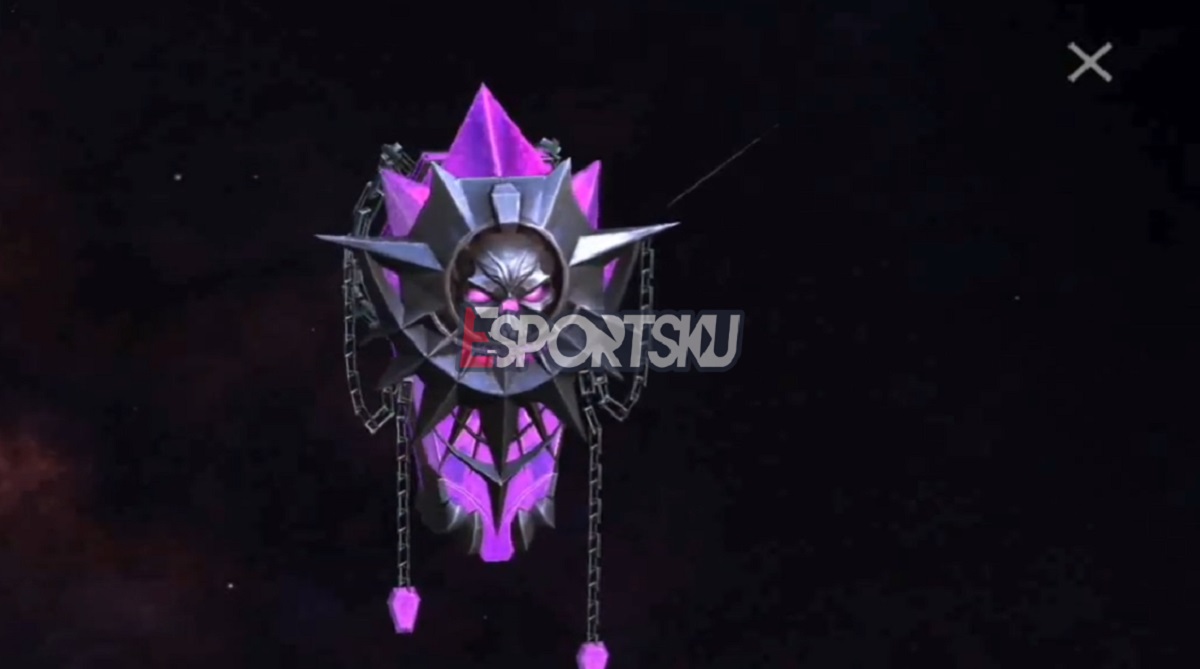 Then the presence of the Evo M1014 Scorpio Free Fire Skin is really cool, so you can get cool prizes from here later. Only then will it be our chance to immediately receive some of the newest prizes that have appeared in this game now.
Together with the appearance of How to Get the Buried Purpledust Free Fire (FF) Backpack, then you can immediately receive the prize. As a new gift for Buried Purpledust, which already exists now, then you will collect cool skins like this.
Then there is a Free Fire Backpack Optimization Tips , it is an opportunity for players to be able to get it immediately. Only then will the players have the opportunity to have it properly in the game right now.