Free Fire is one of the most popular battle royale game. As of today, there are more than 250 million Free Fire users from around the world. With that huge amount of players, Free Fire is getting more popular and becoming one of the best battle royale game to exist. We have some tips on the character Maxim Free Fire that will bring out maximal potential this character.
As we know it, Garena will always present you new updates and events. More updates and events, means less boredom. All of the updates and events is surely presented for the players for them to gain new features in the game. And also, don't forget to check out the tips on how to increase the in-game FPS in Free Fire, to better your gameplay.  One of the feature in the game that players liked the most is the characters. And here we will give you guys 8 tips on the character Maxim in Free Fire.
Use the Shiba Pet

This pet's ability is to mark any mushrooms around your character. This pet can complete Maxim's skills, since maxim's skills is to eat mushrooms. With both of them together, Maxim defense capability will be even better, and he will have more EP without having to worry to run out of med kit.
Combine with A124's Skill

For characters with active skill, it will be a good thing to combine their skills to each other. If you play with Maxim in the game, you can combine his skills with A124's skill. By doing so, A124's skill can also be used with Maxim. A124's skill is that this character is able to convert EP to HP, so it will be very useful if Maxim has this skill.
Use the Ottero Pet

This pet's ability is quite unique and very useful. If you eat some mushrooms but your EP is not full yet, Ottero is the right choice for you. It's because when you use you healing skill, the EP amount will increase by using this pet. The more you're using a healing item or healing skill, the EP that you'll have will be increased
Combine With DJ Alok's Skill

DJ Alok is one of the most powerful character in Free Fire. There are some way to counter this character, so beware! His skill is to increase healing and movement speed. With his skill and ottero as the pet, DJ Alok's skill will surely be very useful in Free Fire.
Search for a Mushroom

In the number 1 tip above, we are telling you to use the Shiba pet. That's because mushroom is really important for this character to get more EP.
Look Around
Even though Maxim can eat mushroom faster than anyone, make sure to look around before you consume one. If you're not aware of your surrounding, someone can spot you and kill you while you consume a mushroom.
Get to Know Types of Mushroom
In Free Fire, there are many types of mushroom that you need to know. You can check the every mushroom's benefit in Free Fire 2020, and it's better that you know every kind of mushroom in the game, because it has different function.
Don't Forget the Gloo Wall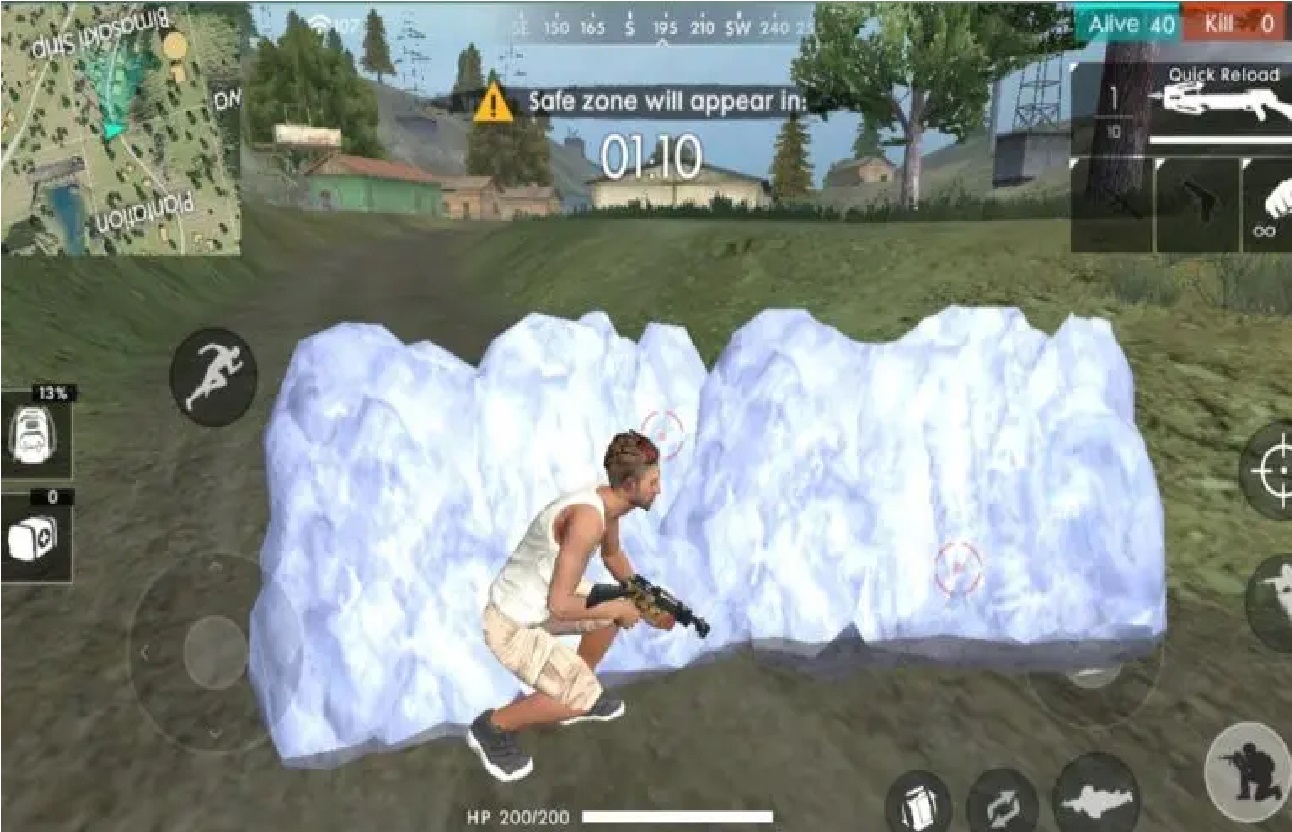 While Maxim is eating mushroom, he also needs some defense mechanism. In order to do that, you can put some gloo wall around to defense him while eating mushroom. This can prevent Maxim from getting killed while consuming mushroom. You can use this character to survive untill final zone on fire fire
Maxim is one of the character that many players use, due to his mushroom eating skills. If you know how to use this character properly, his skills can be very useful in Free Fire.