Free Fire is a battle royale shooting game. This game is quite popular in Indonesia and it already has many players worldwide. There's a lot of type of weapons and characters in the game with certain skills available in every character. You can also play squad with your friends or solo. Here we will explain you how to properly use certain Free Fire character. With the knowledge on how to effectively use the character, particularly Maxim, you can improve your gameplay, and it can give you an advantage by acknowledging the character skills.
Maxim Free Fire
Maxim is a character that can use med kit and eat mushroom faster than average. With that skills, you can heal faster in the game.
In level one, Maxim can heal faster by 2%, and by its maximum level, Maxim can even heal 12% faster than average. This skill is advantageous during war, where you can save time by healing faster than your opponent and thus you can fight even more effectively.
Tips on How to Properly Play With Maxim in Free Fire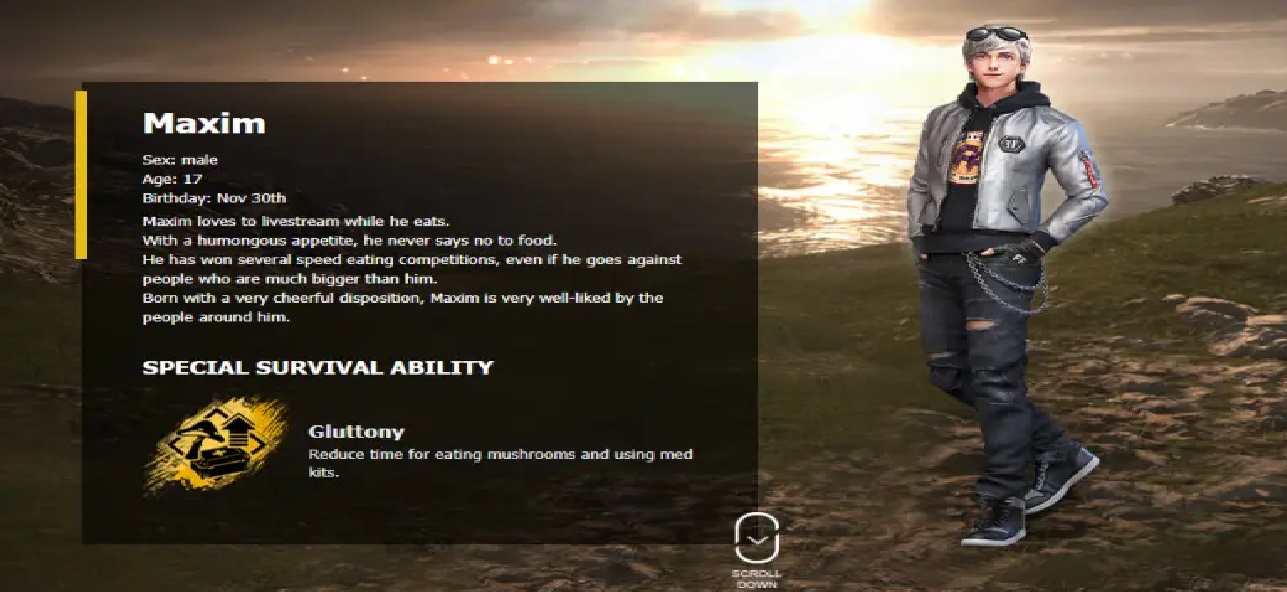 On playing with Maxim as your character, it's better if you have more med kit ready for battle. And beforehand, we suggest you to have Shiba Inu as your pet, so that you can get help in finding mushrooms in the game. Keeping your distance between your enemies is also important, so that you can heal regularly and safely.
The advantage of Playing with Maxim: Less time to use med kit in the game. When maxim using medkit you'll get short time to take it untill your HP is full. Then you can attack your enemy faster when you get hurts.
The disadvantage of Playing with Maxim: Low scaling level that makes the skill becomes less effective on lower skill level.
And that's how you properly play with Maxim in Free Fire. With his skill, you can heal faster for better defense mechanism, but don't forget to also use proper firepower to fight your enemy.