Mobile Legends has released a lot of cool new updates for us to try. Then find out the Mobile Legends Achievement Prize Level (ML), those of you who understand everything like this. Because indeed the Maximum Level on Achievement itself will affect the Prizes that we get later.
Especially for the various events that are also present in the Mobile Legends game, making players excited to play it. Surely that way you yourself will feel like and interested so you can play this game immediately, because there are several things that you need to understand the challenge.
Then the presence of an updated set of heroes in Mobile Legends makes those of us who play this game immediately understand that. Because some heroes with very good abilities can make you invincible when facing strong enemies.
Then there is also the Mobile Legends (ML) Achievement Prize Level, so that players will soon find out about things like this. Explaining to us about the prizes that will indeed be reached to the maximum level in this feature.
Achievement Prize Level Mobile Legends (ML)
Achievement Prize Level reaches Tier 70, this is already the Final we receive prizes from this feature as well. That's why it is included as Max Level, because after level 70 there will be no other rewards available in this game.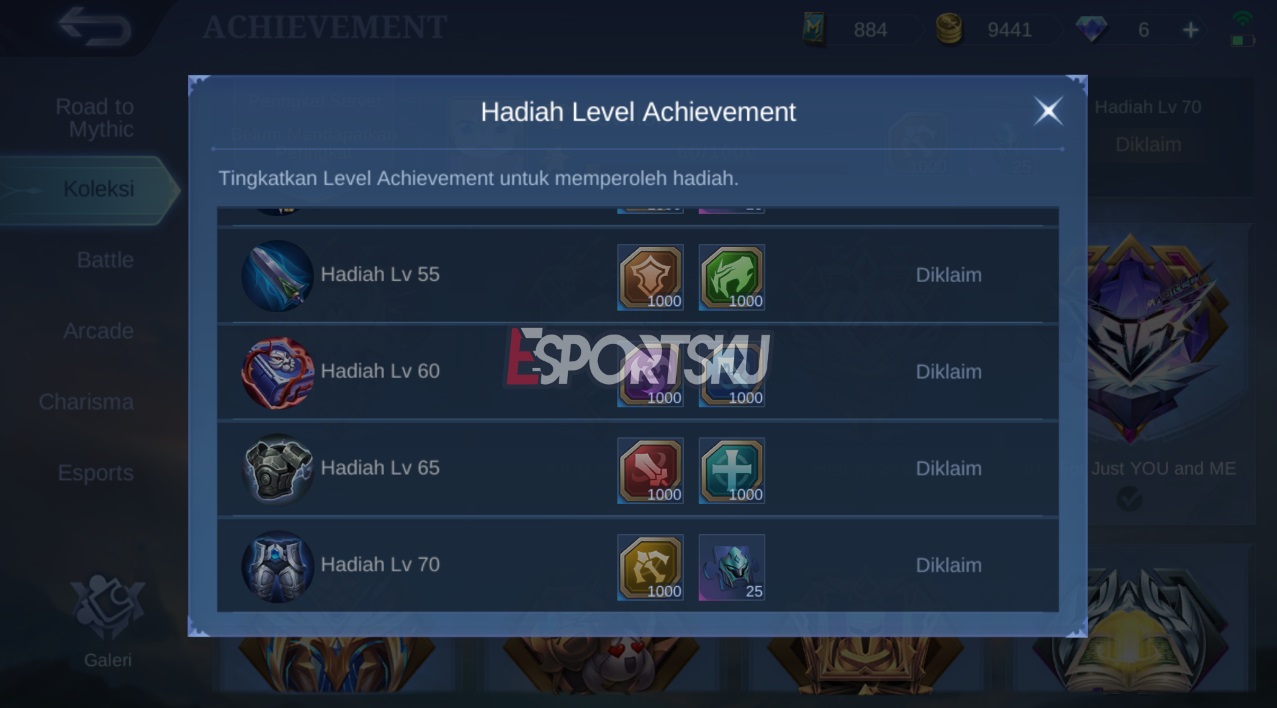 If you have reached that level and more, then only Basic prizes can be received later. That way players who already know this neighborhood will no longer be confused in determining their character.
After knowing the ML Achievement Prize Level, you will immediately understand all of these things now. Because indeed the Maximum Level of this achievement is indeed quite profitable for the players later.
Then there are some of the Hardest Achievements in Mobile Legends , making us understand more about things like that too. So that many players will immediately understand this, so that we will also understand this meaning later.