Hearing Balmond's words, of course you know what kind of fighter hero he is. But maybe many don't know the words of the hero Balmond Mobile Legends (ML) or his complete quote in this game. Apparently relatively much yes. For those of you who can't wait, just check here. There are lots of quotes that you can know from Balmond. Currently he does not have many skins that add quotes. But some are not so bad either.
You often hear this quote that he issued. But the complete may not be so absorbed. But indeed compared to other moba, in Mobile Legends hero quotes are not so many and not so varied.
But calm down, because at least there are some variations of the quote they issue. Well, in this list, of course, we add a quote from the skin. For those who don't know it depends on the skin, some usually add a quote.
Balmond Quotes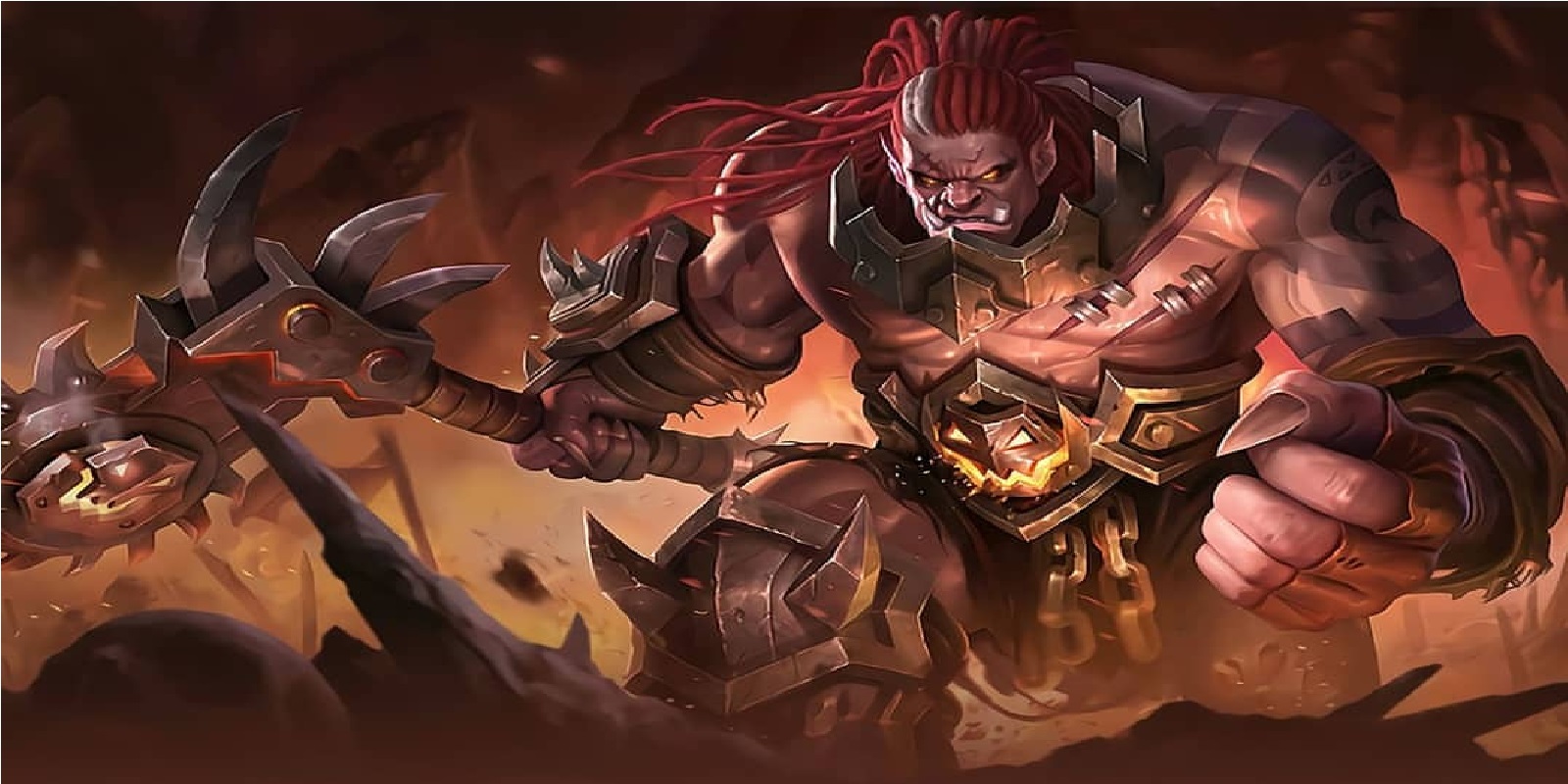 Balmond is a very strong fighter/tank hero. With his high sustain he also has pretty good damage. His quote proves this that Balmond is a reliable fighter.
Here are some quotes and words from Balmond Mobile Legends (ML) that you can hear in the game.
Original Skin Balmond
Select
"My blood boils until the day I die."
Move
"For honor and freedom!"
"Resolution brings victory."
"We have to live so they must die!"
"Our totem pole will rise in every corner."
"My heart sings to the battle cries of my clan."
"We must reclaim our honor."
"The Northern Foothills of the Lantis Mountains, is our true homeland."
"The hellfire will burn you into ashes!"
"Ignorant humans!"
"Taste my ax!"
"For honor, we strike twice as hard."
"Prepare to be crushed!"
"I am the sacrifice."
"Stormeye Wasteland is now a prison for the souls in pain."
"One day, I will free all the orcs from the shackles."
"They had no choice but to watch their homes burning to the ground."
"There are no true allies, except for ourselves."
"We will pay them back ten times!"
"I present to you, the rage of the orcs!"
Ultimate – words of hero Balmond Mobile Legends (ML)
"You.. will.. break!"
"Death to all weaklings!"
Death
"I die with honor…"
"Ugghh.."
Savage Pointguard Skin
Hero Select
"Yo bro! Fancy a game or two?"
God of Mountains – kata-kata hero Balmond Mobile Legends (ML)
Hero Select
"The spirit of the mountains calls upon you."
Hero Move
"The world's suffering is my suffering."
"My breath is the howling wind."
"Behold, the power of the mountains!"
"There are still people in need."
"All lives are equal to me."
"Those with evil intentions will not escape my eyes."
"The only thing that doesn't change, is change itself."
"Ahh… My ribbons are a generous gift from the sun."
"Mountains rise as I stride across the land."
"I see them, as my sons and daughters."
"Evanescence reigns the mortal world."
Hero Ultimate
"Fear me!"
"Wrath of the mountains!"
"Tremble!"
Hero Death
"A new beginning…"
"The new cycle… begins…"
"Uggh…"
"Uagh…"
There are quite a lot of words from Balmond Mobile Legends (ML) or his quote. Right now, that's all Balmond's quote is even though he might grow later. It can be from the revamp or the NEXT Mobile Legends project. Keep practicing, play wisely and don't become a toxic player!
Don't forget to follow our social media on Instagram