Mobile Legends is one of the most popular MOBA games in Indonesia today, Moonton as a developer continues to present new things in it, one of which is the Diamond Rebate Event. Here's the explanation. Mobile Legends. This very unique event can give you free skins by top up in Mobile Legends.
Diamond Rebate is one of the newest events that will premiere on June 24, 2021. Most likely, this event will be back in the next update.
Interestingly, at this Diamond Rebate Event you can get skins that can be said to be free, but by doing a top up first? Isn't it free?
Don't worry, after you top up, you can get skins, after that, you can complete the given quest and you can get diamonds back according to the number of top ups.
Explanation of Mobile Legends Diamond Rebate Event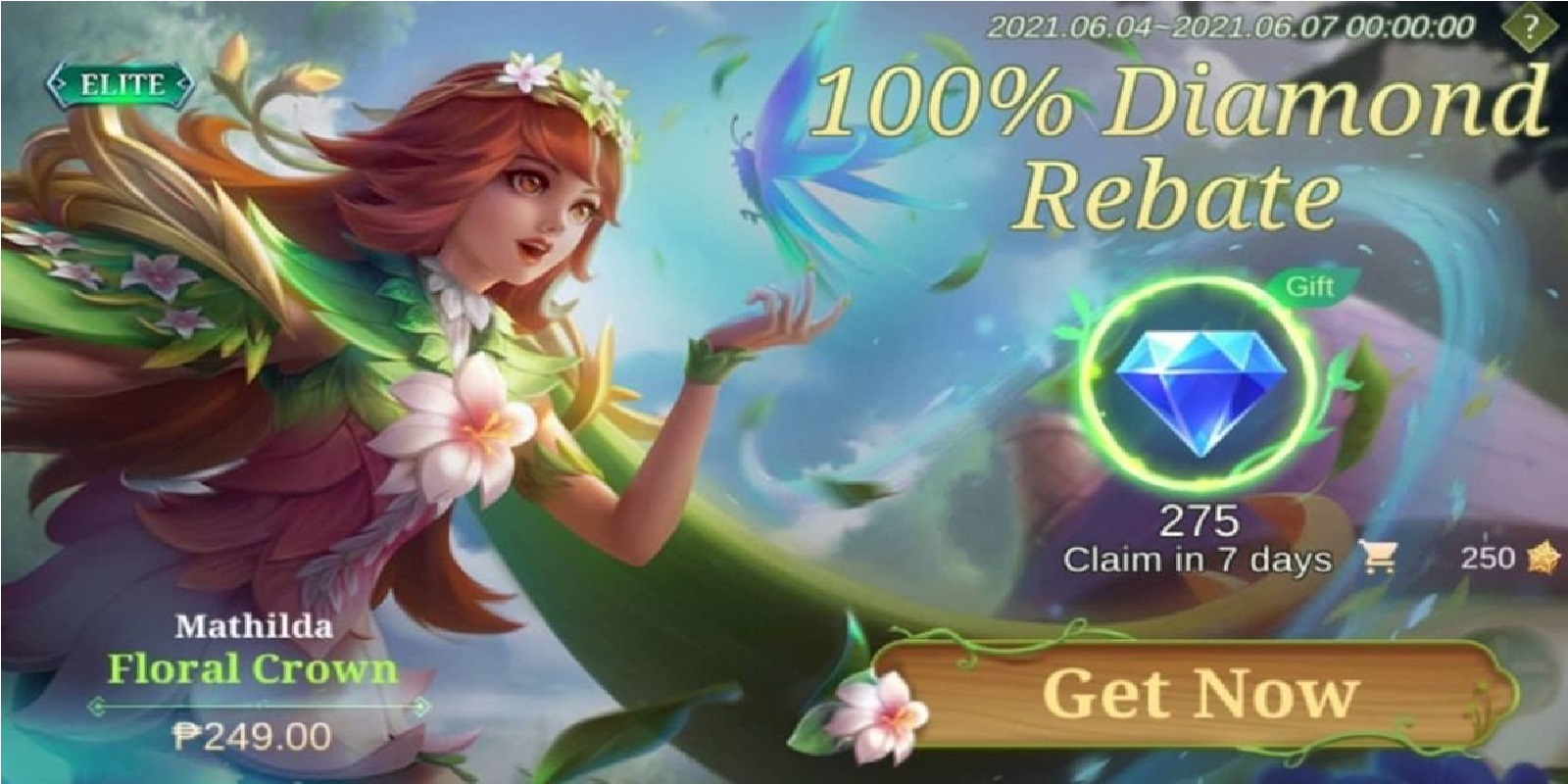 Diamond Rebate is the latest event that will be present in the Mobile Legends game. As the name implies, Diamond Rebate means Diamond Discount, which you can top up at an attractive discounted price.
Here, you will get a prize in the form of one skin after top up. The first Diamond Rebate event will be present on June 24, 2021 by presenting the new Mathilda Floral Crown skin in it.
These Elite skins generally have a price of around 599 diamonds, but through this latest event you get a discount of only 275 diamonds.
In addition, to get it yourself, you just have to top up. Then buy the skin in question.
After making a purchase you can get a skin at a discounted price, that's why this skin is called Diamond Rebate or Diamond Discount.
How Can It Be Free?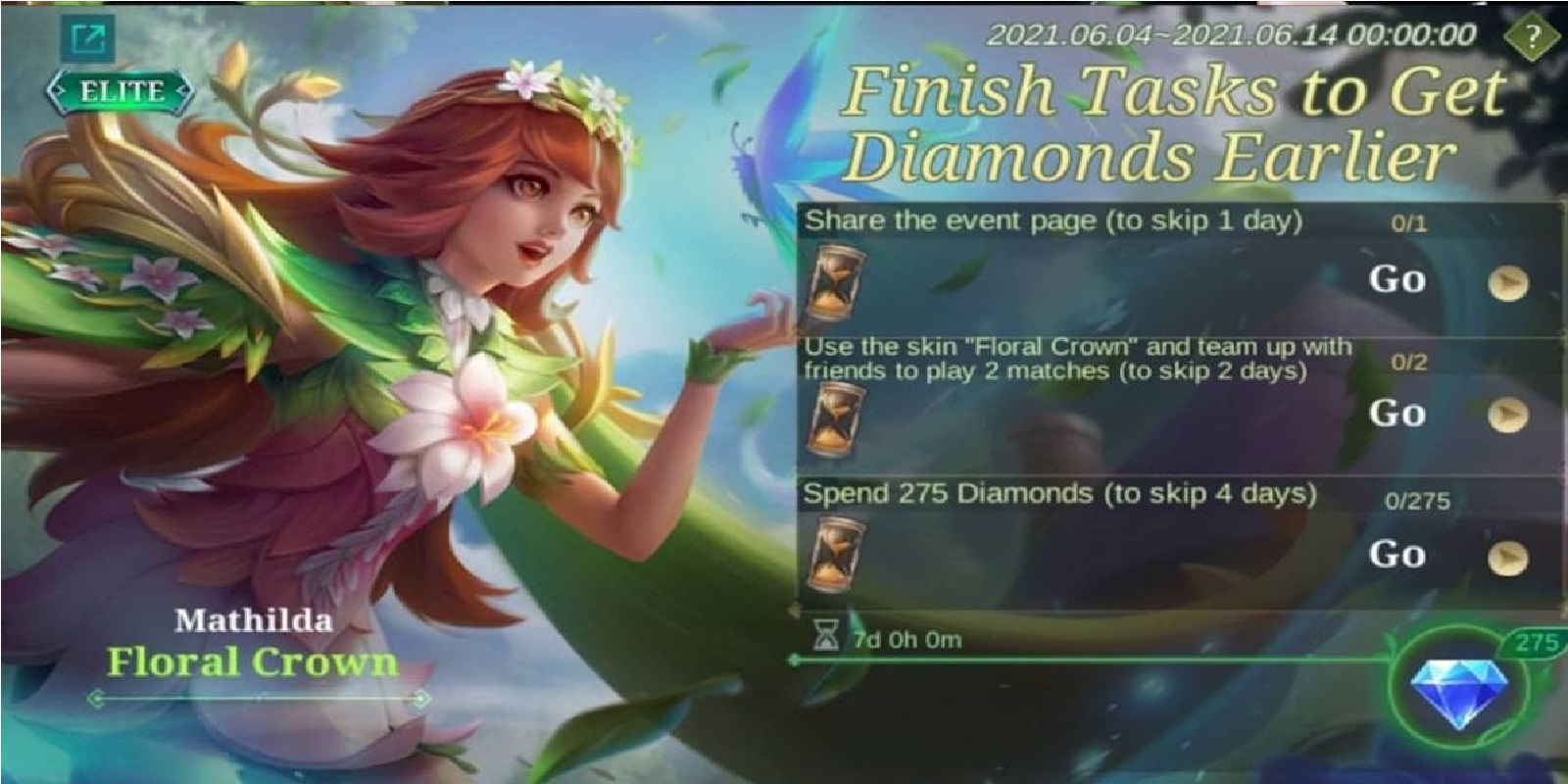 What's interesting in the Diamond Rebate event in Mobile Legends is that you can get a number of diamonds that you have taken back.
In this case, you can get the previous diamond back by completing the task on the Diamond Rebate.
As a result, the diamonds that you top up previously, around 275 diamonds, will be able to be returned in full again. However, the skin prize is already yours.
Of course you can say it's free right? It's just that, the way to get it is to just top up or pay.
The way to get back a number of diamonds is in the following way.
Share Event Diamond Rebate.
Play Using Gift Skins
Spent 275 Diamonds (4 Day Skip)
Even without spending diamonds, you can get diamond prizes by waiting four days, so for those of you who take part in this event, you can actually get free skins in the Diamond Rebate Event.
Well how? Very interesting isn't it? The Diamond Rebate event will premiere on June 24, 2021. Get your diamonds ready. Keep practicing, play wisely and don't become a toxic player!
Don't forget to follow our social media on Instagram