Mobile Legends is one of the MOBA games that often releases new skins every month. Now in April you will have the arrival of various new skins April 2021. One of which is Chang'e, here is a look at the latest epic skin Chang'e Mobile Legends which is reportedly released in April to come. Chang'e reportedly will get the latest Epic skin in the Mobile Legends game in the upcoming update. Now for those of you who are curious about the appearance of the latest Epic Chang'e skin that will be present, here is my Esports and the leak.
Chang'e is one of the best support heroes who has a strong burst damage ability. This hero has a very deadly attack with a great distance, as well as can hit his opponent until he loses.
Chang'e's popularity came after he got his latest revamp in Mobile Legends. In that revamp, this famous little hero got his best popularity until she became one of the meta heroes in Mobile Legends.
The appearance of the Latest Epic Chang'e Skin Mobile Legends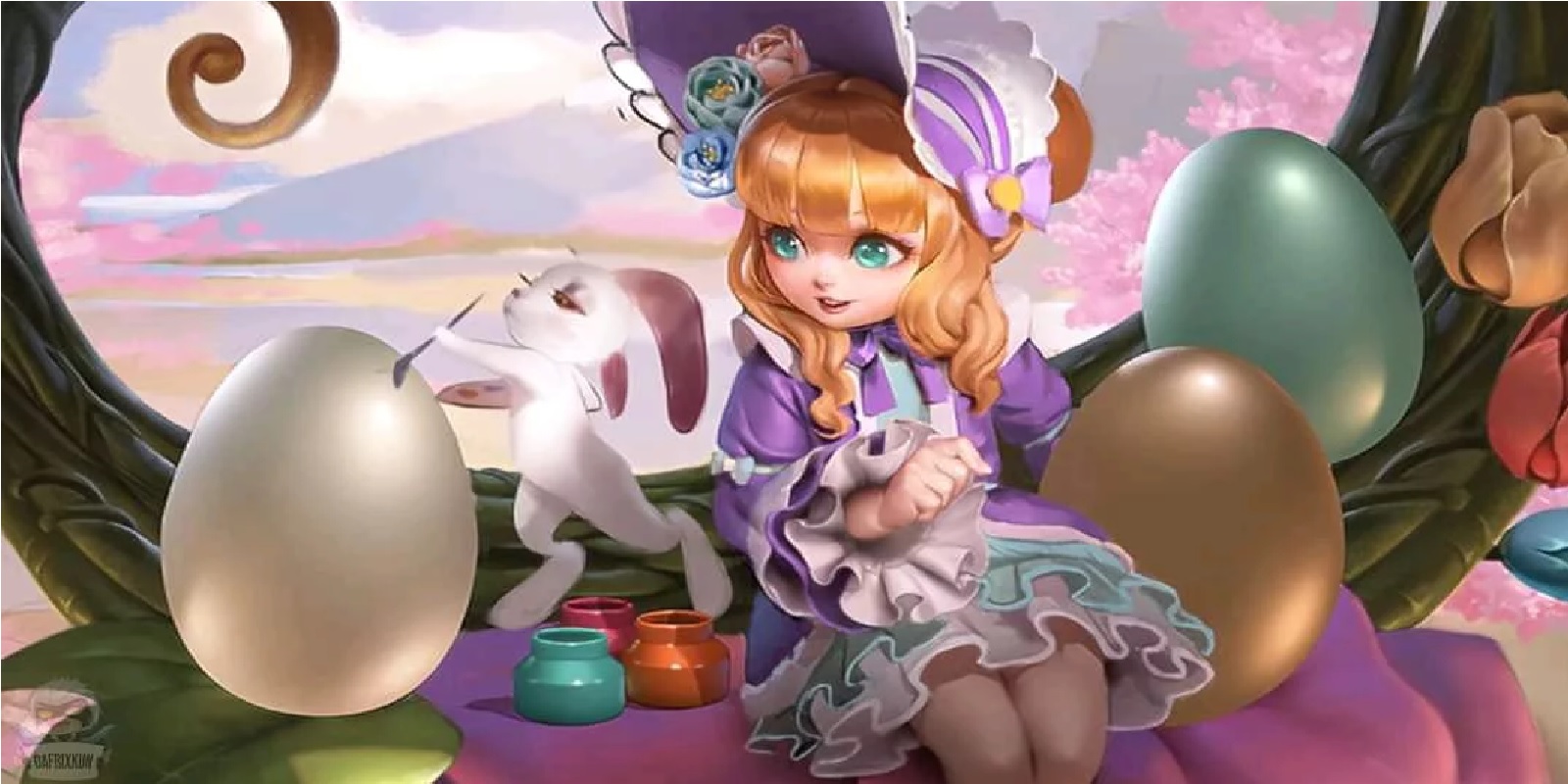 Chang'e's latest skin has the name Vine Cradle, this skin will later become the latest Epic skin released in April. Not an Epicshowcase skin, but this skin is an ordinary Epic skin that you can get on the shop menu.
As usual, to get it you only need to wait until the skin Chang'e release date starts and at that time you only need to go to the shop or the discount bundle. You only need to spend around 899 diamonds with a 20% discount at release, without the need for gacha.
As the latest Epic skin, this Chang'e Vine Cradle skin will certainly have animation and effect skills that are not inferior to other skins, but what's interesting, this skin especially like Chang'e is a super glowing doll.
Chang'e looks like a princess with her cute purple dress, her small face with orange brown hair also adds to the cuteness of a Chang'e.
With this appearance, which player can abandon Chang'e's skin when it is released later? Moreover, the girls in Mobile Legends are definitely waiting for the presence of this skin later.
Not only Chang'e, on the same date, you will get two other cute skins, namely the hero Angela with the Floral Elf skin, which is the newest Grand Collector skin in April.
When will it be released in Mobile Legends?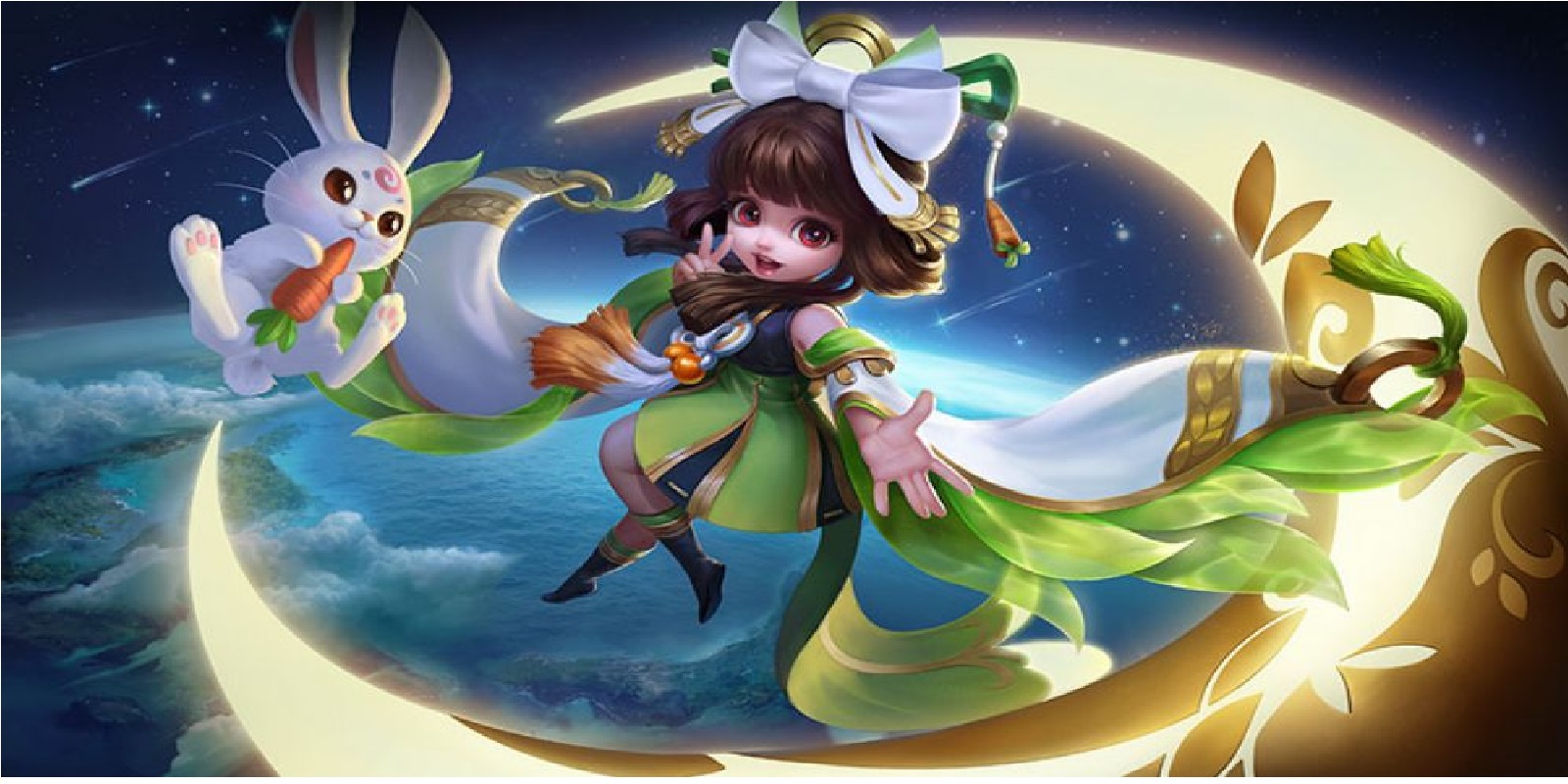 The latest Chang'e Vine Cradle skin will be released on April 4, 2021 at a price of 899 diamonds which you can buy on the shop menu. With the presence of this latest skin, it will add to Chang'e's skin collection by having two Epic skins at once.
Chang'e is inseparable from the presence of a buff that will certainly approach this one hero in the coming April, so it becomes a complete package with the presence of a skin as well as a buff that makes this hero a meta hero.
So that's it for the leaks of Chang'e's latest skin, which is said to be released in April 2021. Hopefully the reviews above can be useful especially for those of you who are Mobile Legends gamers. Don't forget to keep practicing, play wisely and don't become a toxic player!
Don't forget to follow our social media on Instagram