Mobile Legends if in the Update Shop problem, give something interesting. Moreover, the Hero Fragment Shop November 2021 Mobile Legends (ML), is one of the parts that will come later. Then you will have a new Rotation hero, from the sale of this Shop. Then knowing the information on the Hero Fragment Shop November 2021 Mobile Legends (ML), will tell you which Hero will be present in the Shop. Later you can exchange them using Hero Fragments, then use them in Mobile Legends matches.
There are various new updates that Mobile Legends players can immediately get, if indeed they always follow this present event. It will definitely feel easier for now, even you yourself will be quite interesting for us to try too.
Then knowing the Latest Mobile Legends Squad Skin, there must have been some from here that we can know in full. Even that is what makes this skin even more interesting for you to use, there won't be anything else you have to miss later.
Hero Fragment Shop November 2021 Mobile Legends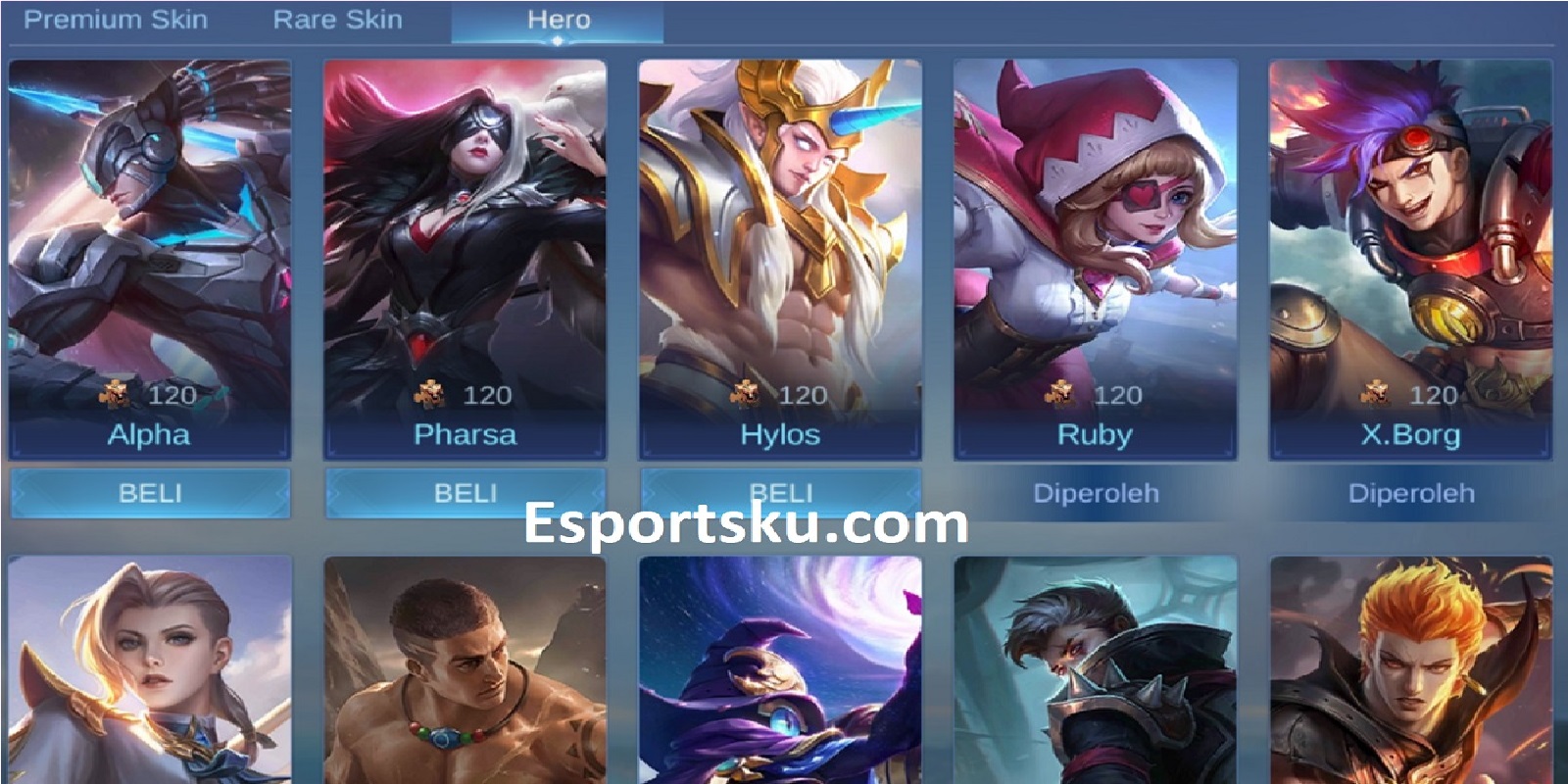 In this Mobile Legends game, we all have a feature that shows the Shop Hero Fragment. If you use the Fragments that have been collected for this Hero, then you can immediately exchange them in the Fragment Hero Shop.
Players will know more clearly what we can get from this Fragment Shop, especially new ones and the heroes will definitely change. Well, yesterday we knew about Fragment Skip Shop Mobile Legends, of course, it's clear there's something new and it's time to change the rotation.
But if it's for a Hero, it's definitely different, usually if the Hero changes the Skin, it's no different from the Hero Fragment as well. That's what's really interesting about the Fragment Shop this time, only for Hero Types we can find out some important points now.
The following are some of the heroes that will leave and enter the Fragment Hero Shop Mobile Legends for November 2021:
Go out:
Silvanna
Alpha
Hylos
Cyclops
Harley
Valir
Enter:
Lunox
Lancelot
Hayabusa
Gusion
Vale
Lesley
Some of the Heroes that will enter and leave will indeed replace the Position of the Old Fragment Hero, it will always happen. There will be time again for Hero to come out in November, will be back in the Fragment Shop in the future.
Those of us who already know the update from the Fragment Shop Hero, must be prepared for the prizes that you will get. Make sure there is a hero that you like for later we exchange using Fragment, if not there is no problem because it's your own choice.
Of course, if you exchange Heroes from here, including free ones, because you only need to collect Fragments which we can actually get from the Event. Later after you have collected 120 Fruits, you can immediately exchange them with the Hero that you really want.
So let's prepare your Fragment Hero if you want to get it for free from here.
After knowing the Hero Fragment Shop November 2021 Mobile Legends (ML), so let's immediately exchange Fragments. So that we can get the new Hero that appears in the Shop for November, if you don't have it yet.
Moreover, to find out which is quite a lot of 95 Updated Mobile Legends Heroes, of course you yourself must know all these skills. Has an invincible strength, can even show a very strong power in the match later. Keep practicing, play wisely and don't become a toxic player!
Don't forget to follow our social media on Instagram and also subscribe our youtube channel