You definitely really want to get lots of free diamonds in Mobile Legends. Which this will allow you to buy all existing skins. But have you ever thought about getting 300,000 diamonds for free? You might be able to get it at the Mobile Legends event titled Mega Diamonds which is currently on the Advanced Server. On this occasion, Esportsku will provide a way to get 300,000 Diamonds for free which takes place on the Advanced Server Mobile Legends.
Previously, we also discussed the Mega Diamond event which can give diamond prizes for free. This one event will certainly give you another chance to get high prizes. Of course, what is different are the prizes offered. If previously only 12500 diamonds. You guys, you can get diamonds up to 300,000. It is clearly a large amount to be able to buy all the skins in Mobile Legends.
How to Get 300,000 Free Diamonds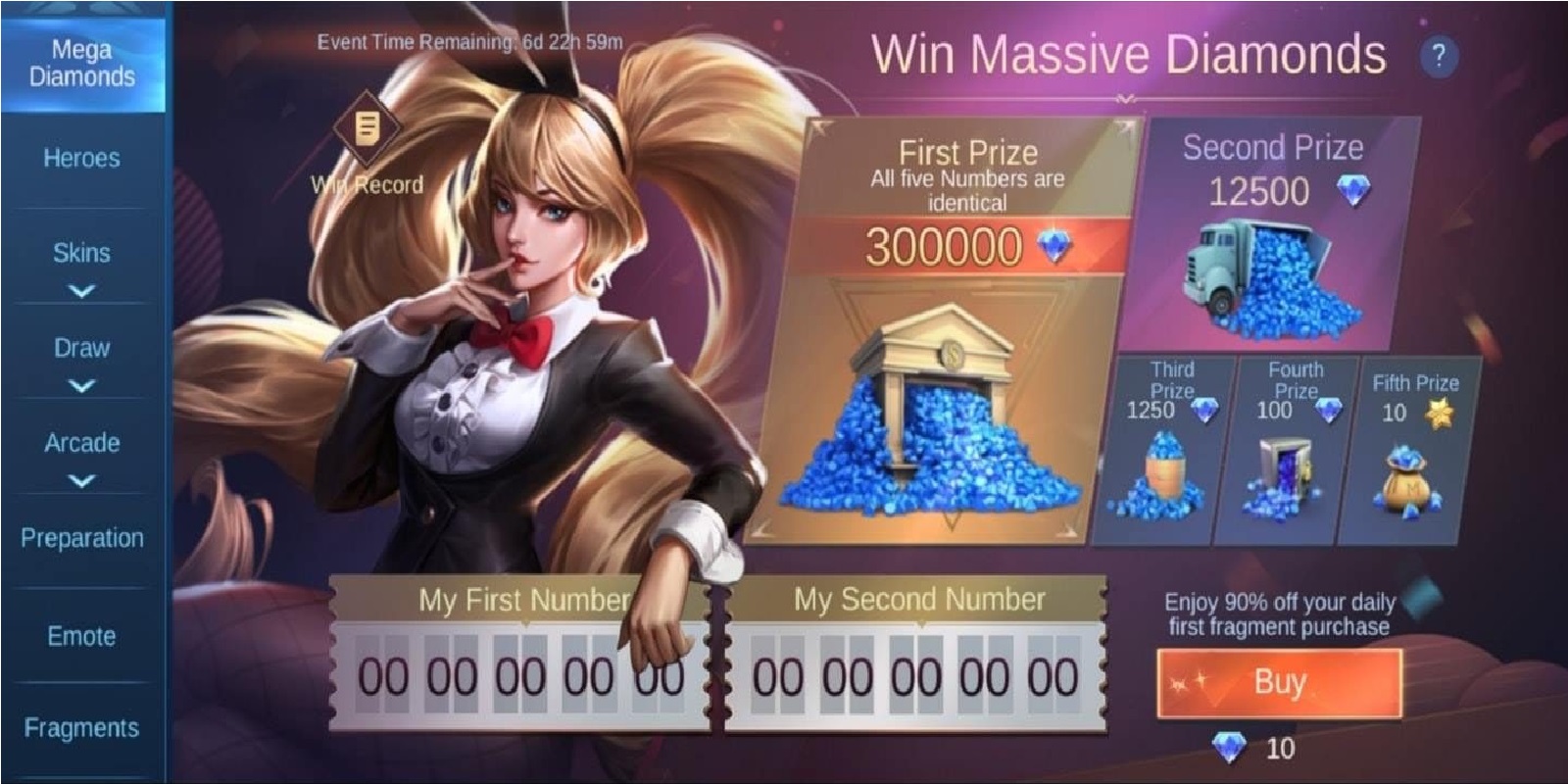 For how to get 300,000 for free, you can participate in one of the Mega diamond events currently taking place on the Advanced Server. The event will last up to 7 days and will give out prizes that are quite attractive to the players.
5 winners will get 300,000 diamonds for free, while the second winner will get 12500 diamonds, 1250 diamonds for the third winner, 100 diamonds for the fourth winner and 10 diamonds for the fifth winner.
For now you can try it by following on Advanced Server. However, this event is also confirmed to be present on the original server in a future update. So before that, you can take part in the ongoing event and find out how to get diamonds at the Mega Diamonds Mobile Legends Event.
How to take part in the Mega Diamonds Mobile Legends event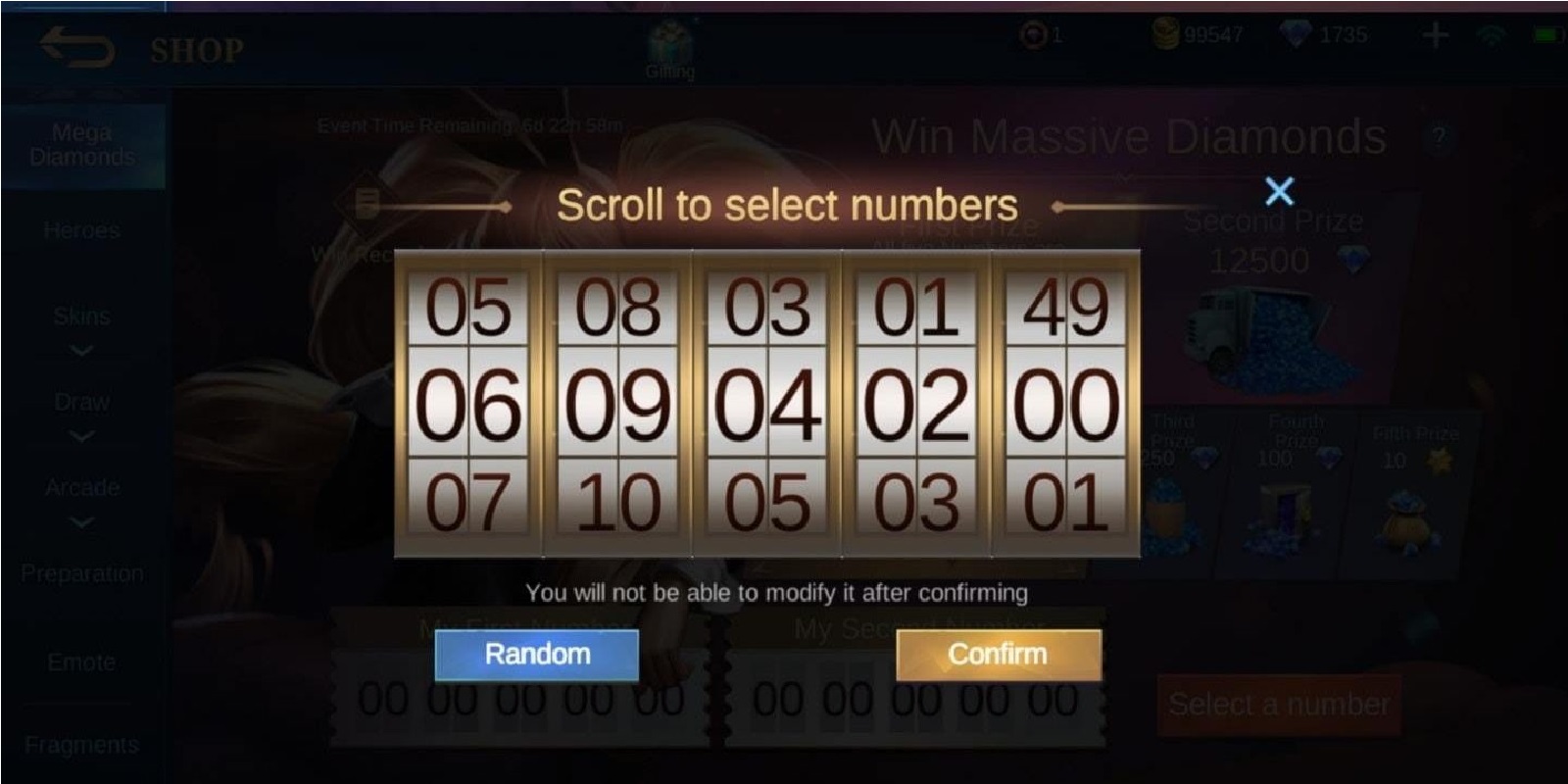 To take part in the Mega Diamond Event, of course, is quite easy. But you must know. In this event you have to rely on luck so it will be difficult for you to get the main prize. Because Moonton only provides 5 slots.
First, of course, you will go to the Event page and choose your lucky number to be chosen by Moonton later. The system is the same as the Diamond Draw Event that you usually participate in on the Original Server. But this time with an even bigger prize! Of course this Mega Diamonds event is a must for you to look forward to on the Original Server which may be present at the end of December 2020.
That's it for our latest review on how to get 300,000 diamonds for free at an event called Mega Diamonds. Hopefully this review can be useful.
Don't forget to follow our social media on Instagram