Mobile Legends has released lots of the latest updates for us to finish now. Together with How to Get 35 Free KOF Tickets in Mobile Legends (ML), because in this way the event itself already exists. As soon as we finish the mission later, then we will receive the 35 KOF Tickets immediately.
There are many events that have appeared in the Mobile Legends game itself, especially with the easy and difficult levels now. It turns out that it provides a lot of challenges for players to play now, so we can just try it.
Especially for the emergence of the quite popular KOF Mobile Legends Event , this is the first collaboration in the game. Delivering such great games and prizes, that we won't miss it at all about any of this either.
Then there is also a way to get 35 KOF tickets for free in Mobile Legends (ML)!, you can collect them right now. Opportunity to spin 35 times right now, so you guys can find out about it right away.
How to Get 35 Free KOF Tickets in Mobile Legends (ML)!
Enter the Mobile Legends Game first.

We can only do things like this if the KOF Event Appears.

Go to the Event section and do the pre-registration first.

On the date the Top Up Event appears, KOF Gives 35 Tickets for Free.

Then from here also players must complete any Top Up Mission and use 100 – 250 Diamonds.

After that there will be 2 Phase Top Up, so that the total itself can be 35 KOF Tokens.

We immediately use it in the KOF Draw Event when you already have a Token like this.
The process to get 35 KOF Tickets itself is really easy, all you have to do is try it like how it is now. Of course, by doing the process correctly, you can immediately receive this prize and also a very cool Collaboration Skin.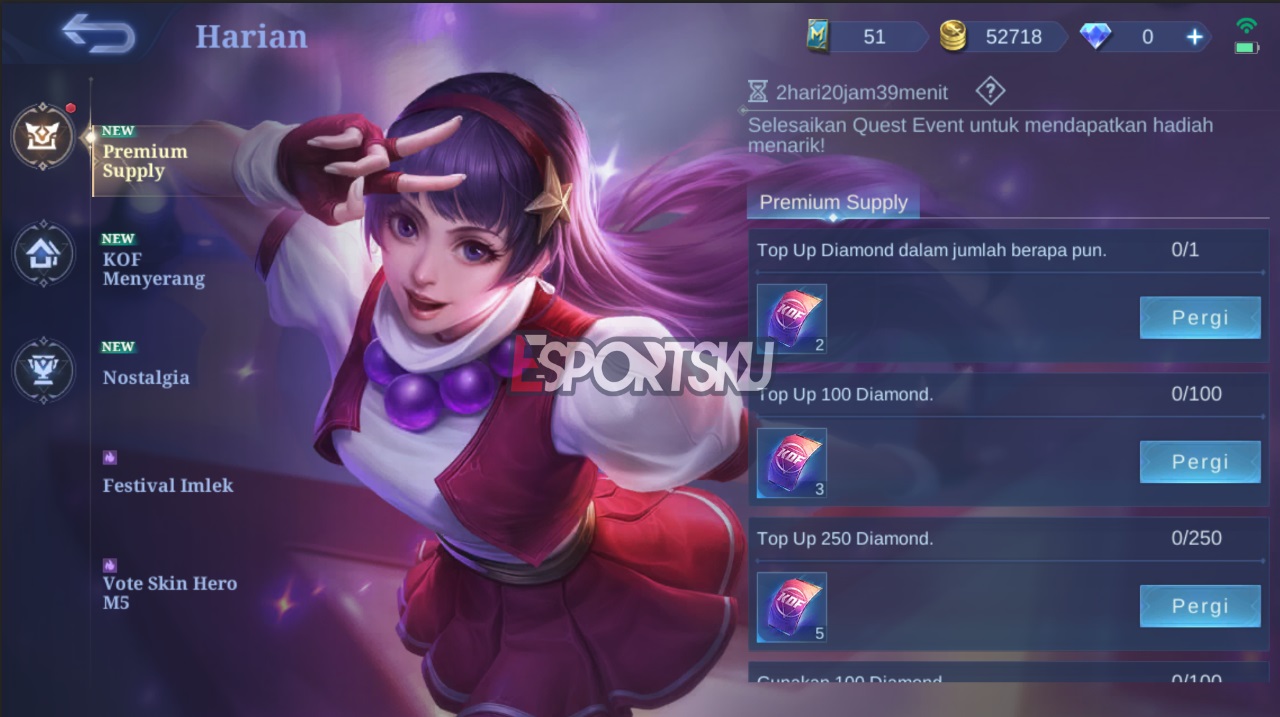 Because by using the How to Get 35 KOF Tickets Free on ML process, you won't have any difficulties with things like that. It's just a matter of trying it right away when the event itself appears, making us understand more about all of this.