Mobile Legends has released many events and also cool updates that you can try. You can even know how to get a Mobile Legends (ML) Creation Camp Ticket, it's very easy for you to see. As one of the important requirements to enter certain modes, we can indeed play too. So that later you can enter into the special mode. By using this Creation Camp, we will feel a lot of interesting things from there for players to play very well too.
Especially with some cool missions and something interesting right now, it will definitely be quite fun for you to try. Because this will give a lot of good prizes for Mobile Legends players, if they have filled in a lot of cool prizes that are new in the game.
How to Get a Creation Camp Ticket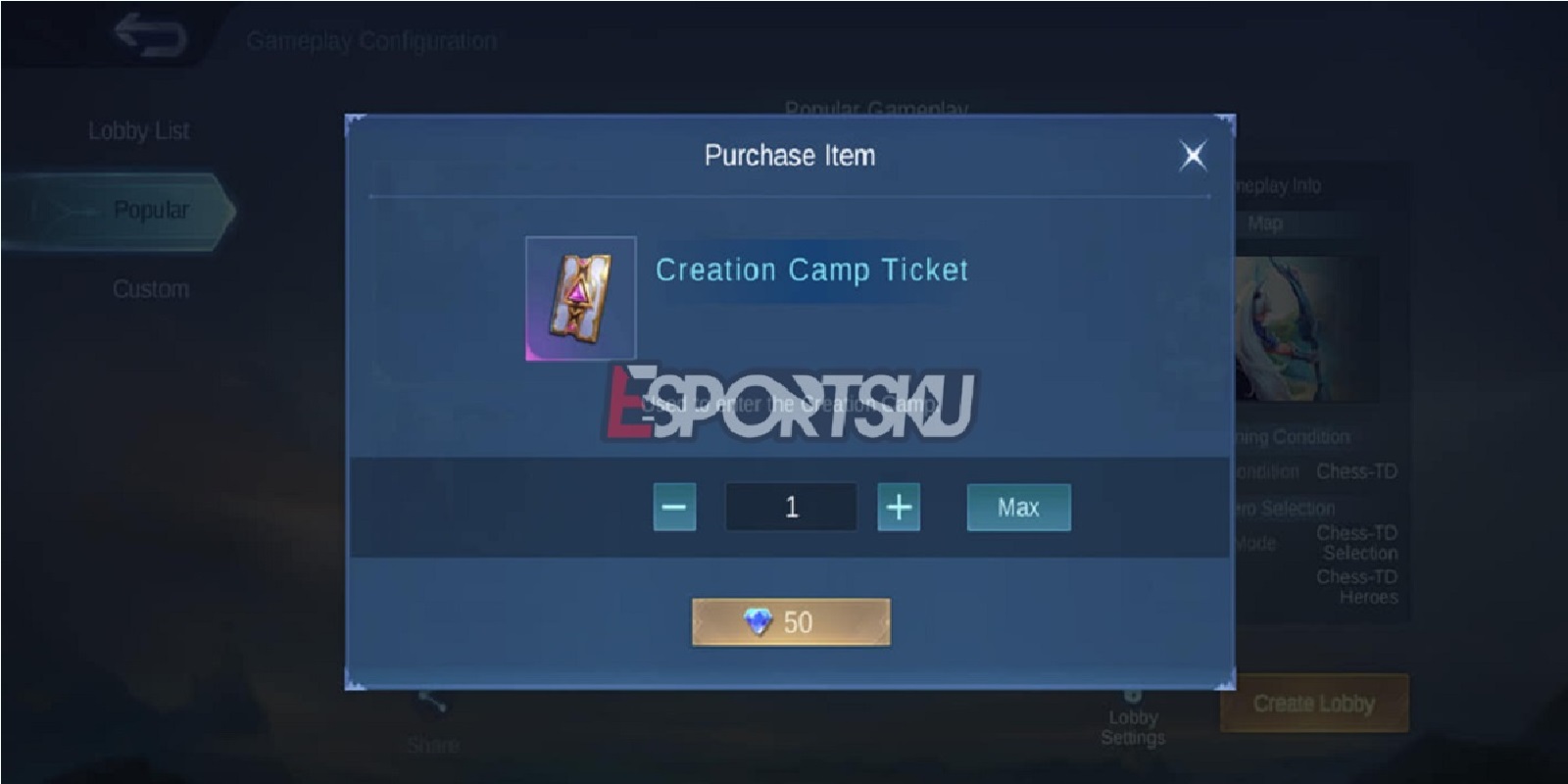 Enter Mobile Legends Game
You must first enter into the Mobile Legends game, because this is directly present in the game if you want to get it. There is no limit to getting this Creation Camp Ticket item, which you can immediately feel and play with easily.
Choose Custom Mode And Creation Camp
After you have entered the Lobby of the game, select Custom Mode immediately and we can immediately choose the Creation Camp. A place where players can play into an exciting Mode with interesting content and variants.
Use 50 Diamonds To Get Mobile Legends Creation Camp Ticket
Then the next time you can immediately press Crate Room, a sign will appear later that you have to buy the ticket for 50 Dm only. You can get the Creation Camp Ticket right away, through the earliest method when you want to create the Battle Room.
Via Shop
Then there is also another way that requires you to go through a shop to get it right away. You can do that in the Prep or Item section, so you can get the Ticket Creation Camp that we are currently after.
Use To Create Room Creation Camp
After you already have the Ticket Creation Camp item, then you can just create an exciting Room from this new feature. Of course, with things like that, we will receive many interesting things that of course you can't miss at all to play crazy – crazy.
If Esportsku can say that this new mode is indeed our place, it's crazy, you don't have to be serious to win, but something cheerful. If you play in that mode, make sure to find a room that is quite fun and maybe you will feel something from here. Keep practicing, play wisely and don't become a toxic player!
Don't forget to follow our social media on Instagram and also subscribe our youtube channel