In November 2020, Moonton presented quite a number of new skins in the Mobile Legends game, one of which is the skin for the Aldous hero called Blazing Force. You can even get these skins for free, not only presenting new skins, Moonton also provides the latest buffs to Aldous heroes who will now return to meta in Mobile Legends. On this occasion, Esportsku will provide information regarding the buffs presented to the hero Aldous in the Mobile Legends game.
You could say, Aldous himself is a hero who is quite actively used, this one hero doesn't know the season and doesn't even know meta. Aldous users can certainly use this hero at any time, either in ranked mode or otherwise. Especially with the presence of the following Aldous latest buffs. You can see a full review of the buff updates that are present in the following Advanced Server.
Latest Buff Information for Aldous Mobile Legends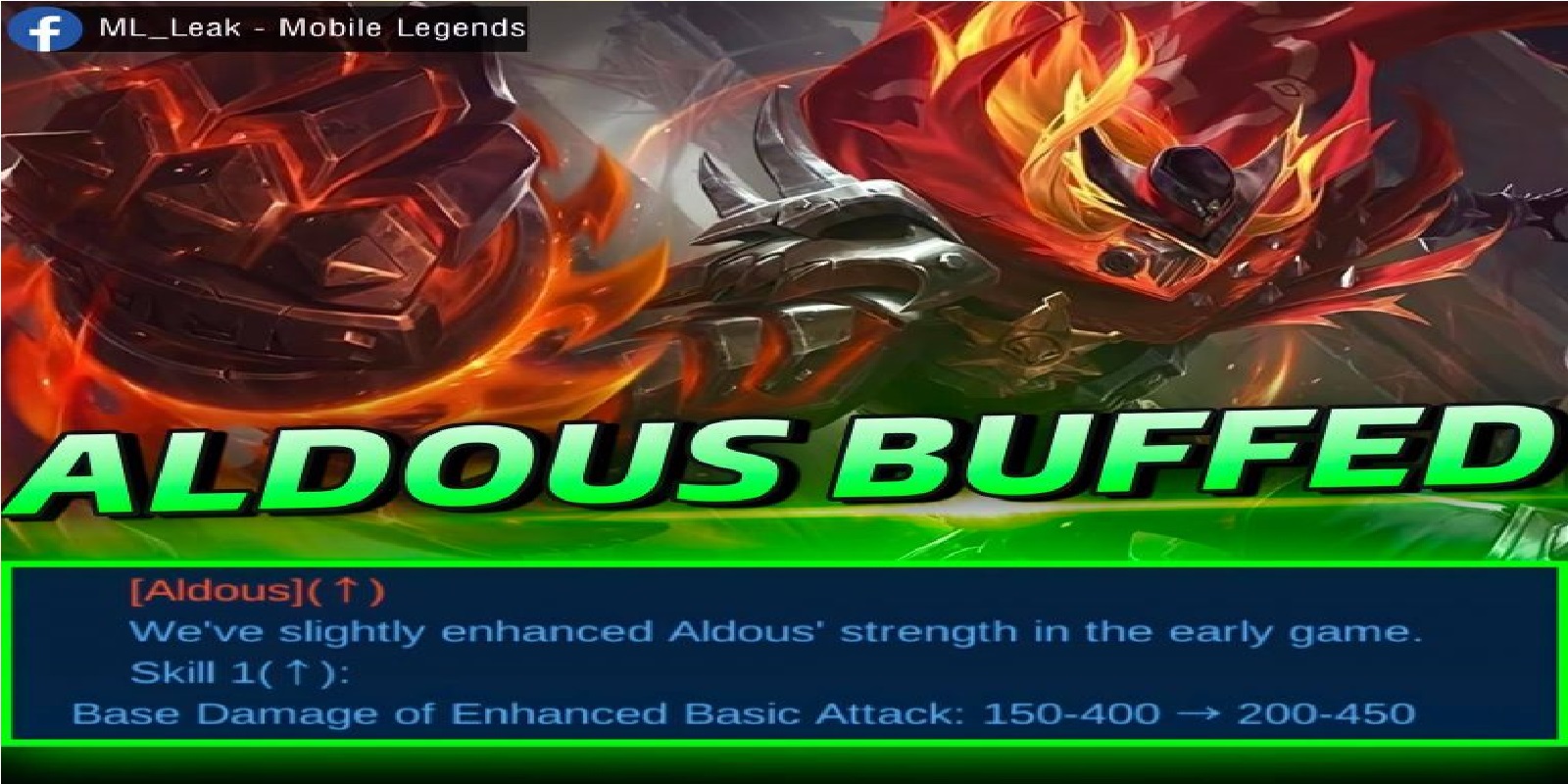 Precisely in the latest update Patch Notes Advanced Server Mobile Legends. There are several heroes who get the newest nerf and buff. One of the heroes who gets a buff is Aldous, which makes him more meta and sick, especially with his basic attack.
The buff that Moonton gives lies in skill 1 hero Aldous. Base Damage from Aldous Enhanced Basic Attack is now increased from 140-400 to 200-450 damage. Of course, the addition of the buff can be said to be quite significant. Especially for those of you who are Aldous users, of course you know very well about the latest update this time.
Latest Buff Information for Aldous Mobile Legends
The ability of Aldous's first skill can provide deadly attacks that can be increased by the stack of Aldous' abilities. This one hero is even able to defeat the opponent's hero with just one attack. Especially with the buffs that are given, it will make Aldous even more successful and feared by other players.
It is certain that this latest update will be present on the Original Server. It will make the hero Aldous the newest meta hero in Mobile Legends, or even Aldous will become a subscription hero for Banned if played in the Game Ranking. This certainly happens quite often to Aldous when he gets a buff.
Of course, the buff information above will make Aldous users especially happy. In addition to getting the latest super cool skin. Blazing Force, you can also feel how deadly the hero Aldous is when played in Mobile Legends.
The release date for the original server itself usually has a few weeks interval. And is likely to arrive in early December 2020.
That's all for the latest information regarding the buff presented to the Aldous hero in the latest Advanced Server Mobile Legends Patch Notes update. Hopefully, the information above can be useful especially for those of you who are Aldous Mobile Legends users. Don't forget to keep practicing, play wisely and don't become a toxic player!
Don't forget to follow our social media on Instagram