Mobile Legends has released a variety of very cool new events for you to see now. Even the presence of How to Get Battle Emote Catch Me in Mobile Legends (ML), it turns out to be easy and even looks very suitable. Because this is like inviting the enemies to catch him, even though they won't be able to. You can just try it if you want. As a cool Battle Emote like this, it will make your opponent hotter to chase you while competing.
There are so many events that have appeared in the Mobile Legends game, so we can also solve them. There are a lot of various Missions that you should try to play, so you won't be bored to play it soon. Because there are many interesting things that you can try to play later.
How to Get Catch Me Battle Emote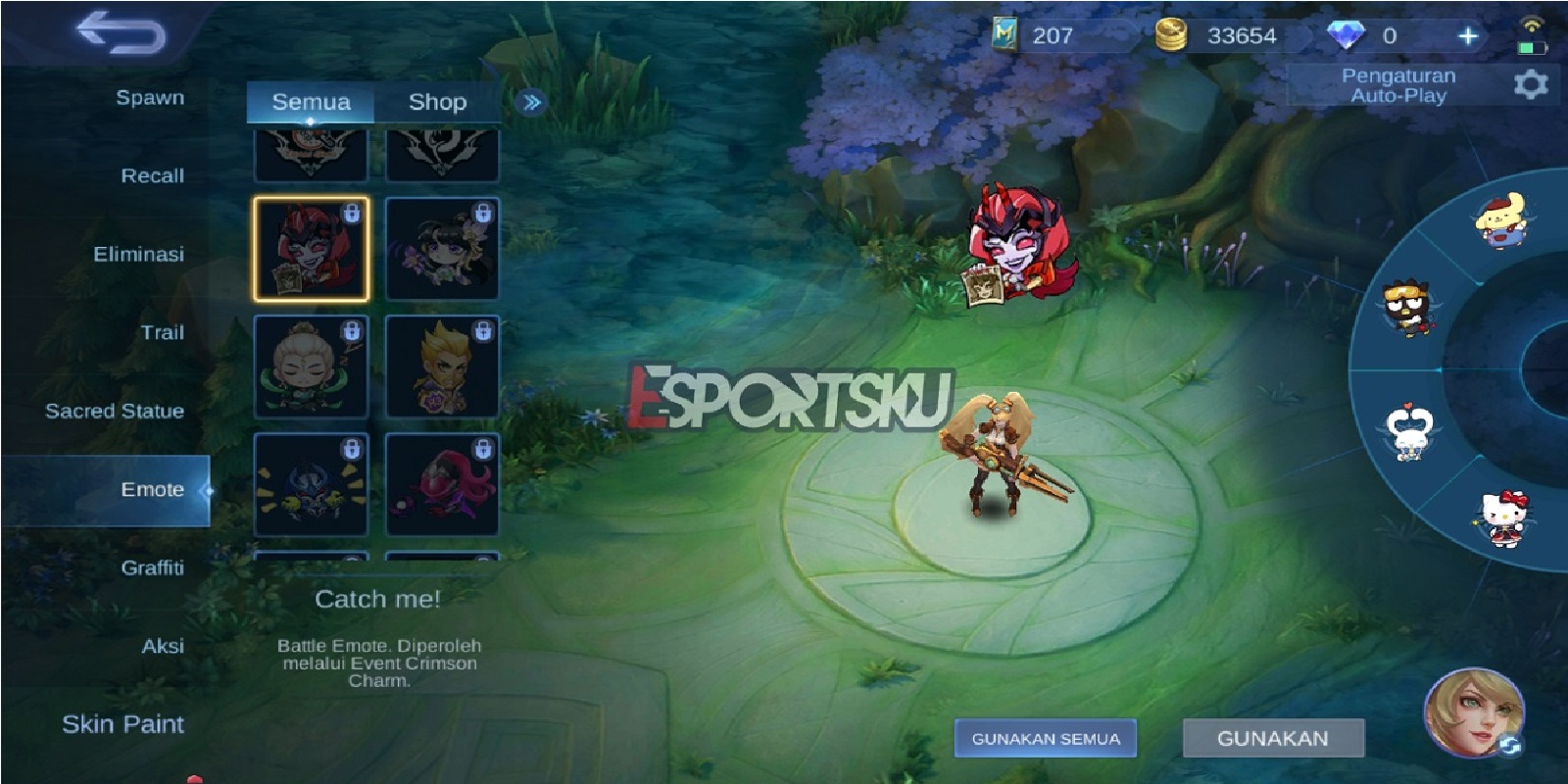 Mobile Legends Game Login
You have to login to the Mobile Legends game first, so you can get the existing Catch Me Battle Emote. It is only available in the Crimson Charm Event, appearing at certain times only.
Choose Draw Event Crimson Charm
Then we select Draw Event Crimson Charm first, so we can understand the existing mission. This is the right place, so we can have it later.
Do Spin Using Diamonds
Immediately we do a Spin using Diamond, so that later we can get Emote Catch Me which is present from here. A total of 1 Spin 50 Dm and 10 Spin 450 Dm, a great chance to get the prize doing this later.
Through Crimson Charm Token Exchange
Later when doing Spin, you will definitely receive Crimson Charm Tokens too, so we can use them in existing exchanges. Exchange up to 60 Tokens to receive the Battle Emote.
Prep Feature Login Prize
After that, the gift will go directly to the Prep section so we can receive it right now. That way you will immediately use it, use the Battle Emote and tell the enemy "Catch Me".
A very cool Battle Emote gift for you to use now, of course this is the right choice. It will definitely give a cool picture, so we can use Battle Emote Catch Me easily. Keep practicing, play wisely and don't become a toxic player!
Don't forget to follow our social media on Instagram and also subscribe our youtube channel