Free Fire has released many cool events and missions that of course you can. Including how to get the Circus Hat Yellow Free Fire (FF) skin, of course this is very cool and good. If you really want to have a skin like this, it will definitely make the character stronger than all. Following this method will explain to all of us how important points are to get Skin prizes like this.
Moreover, there are some cool prizes that have appeared, so you yourself will definitely try it yourself. Then you will see that some of these new events already have a lot of cool missions, which of course are many. Currently players have to complete the mission only, so that later they can get much more prizes.
How to Get Circus Hat Yellow Skin Free Fire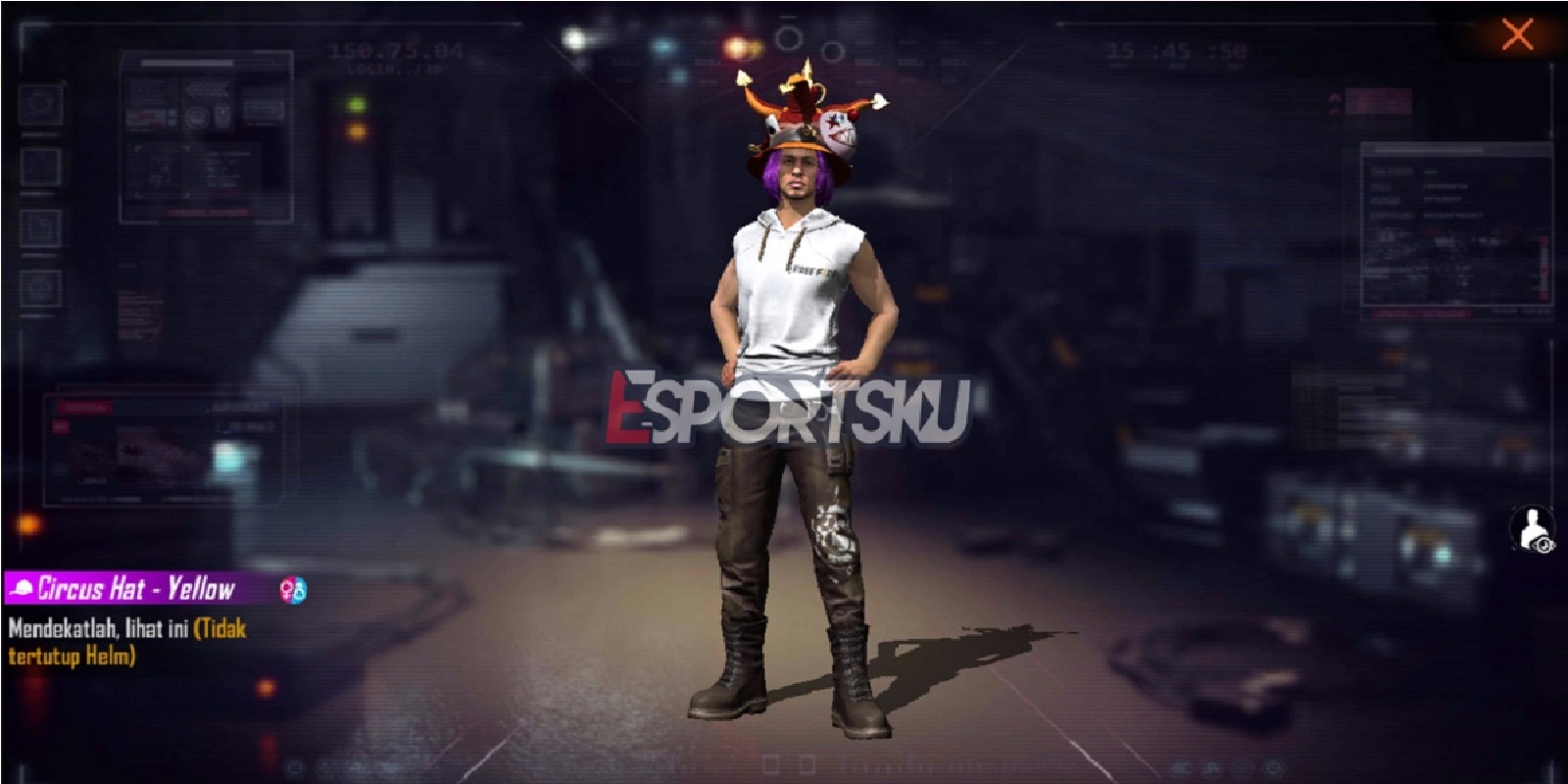 Login to the Free Fire Game
You will have to login first into the Free Fire game, to be able to see what the mission of the event is to make it more secure. Even for this event to take place from January 22 to February 2, 2022 to come, complete the mission to get prizes.
Select the Event Tab and Final Battle
Then next you can select the Event Tab now, so you can go directly to the Final Battle. This will give you several Event options that you can complete, so make sure we first find the right Mission for the Circus Hat Yellow Skin.
Enter Play Multiple Modes To Get Circus Hat Yellow Skin
The player just needs to enter the event called Play Many Modes, so that later we can get the Circus Hat Yellow prize. For that, you have to play Clash Squad Mode 15 times, then you can receive the prize.
Play in installments if you can't for a day
My esports advice if you can't play 15 times a day, don't push yourself if you can't. You can still play this mode in installments until February 2, 2022. Because the prizes won't run away before the time period ends.
Receive And Skin Circus Hat Yellow Enter Vault
After you have received this gift, then use the Yellow Circus Hat Skin now. This will make your characters, Girls and Boys, look cooler. Even free, who the hell who wants to get this.
Because this Circus Hat Yellow Skin already exists, you just have to complete the mission like that. Play CS Mode and if you want to be patient, so that later there will be other missions that we can overcome the prizes. Keep practicing, play wisely and don't become a toxic player!
Don't forget to follow our social media on Instagram and also subscribe our youtube channel