Mobile Legends always presents a variety of interesting Emotes for players to get. Including how to get the Shiny Harper Emote in Mobile Legends (ML), of course things like this are quite interesting and you can have them later. Moreover, for the presence of several new events this time, it does provide many prizes and also free Emotes. Including how to get the Shiny Harper Emote in Mobile Legends (ML), having this Emote is quite easy. It's just that there are certain conditions that you must do, before you can get something like this.
Then for gifts that you can get right now, it looks like a lot and maybe you will like it soon. Because Emote is present in the game right now, it feels better and quite interesting for you to use. Because the event is present, there must be many prizes that we can get now.
Moreover, for the presence of the Transformers Mobile Legends Event, we will know when the event will run until when. Because this will not last long, so make sure that you can join the event later, using a lot of free time.
How to Get Emote Shiny Harper Mobile Legends (ML)
Enter the Mobile Legends Game
For the first thing you have to do is Login and enter the Mobile Legends game. So that later you can get the right opportunity, in order to get that Shiny Harpet Emote. Because if you don't log in, it's clear you can't follow this method.
Choose shop and preparation
Then when you enter this section, you will immediately know the section called Shop on the left. Now in that position you just go inside and see the Preparation section. When you are in that position, the player can select the words Magic Dust.
Check out the Shiny Harper Emote
After entering this section, you can immediately check the Emote named Shiny Harper, it's clear that this is one of the things we are looking for right now. This Shiny Sharper Emote has a price of 50 Magic Dust, you can only have it for 1 day. Check for more details in the Prep section of the Emote Lobby, so that you also know the effect.
Buy Emote Shiny Haper As Needed
If you are sure then you can immediately buy this for only that price. There is only one important point that you must pay attention to, if this Magic Dust is never used again. You can think about how many Shiny Harpers you want to buy first.
Put Emote In Slot
Then if you want to use the Emote, let's just install it in the slot that is available in this Mobile Legends game now. Because it is certain that later the Emote will be installed and you must immediately use it in competing against enemies.
How to Get Emote Shiny Harper Mobile Legends (ML)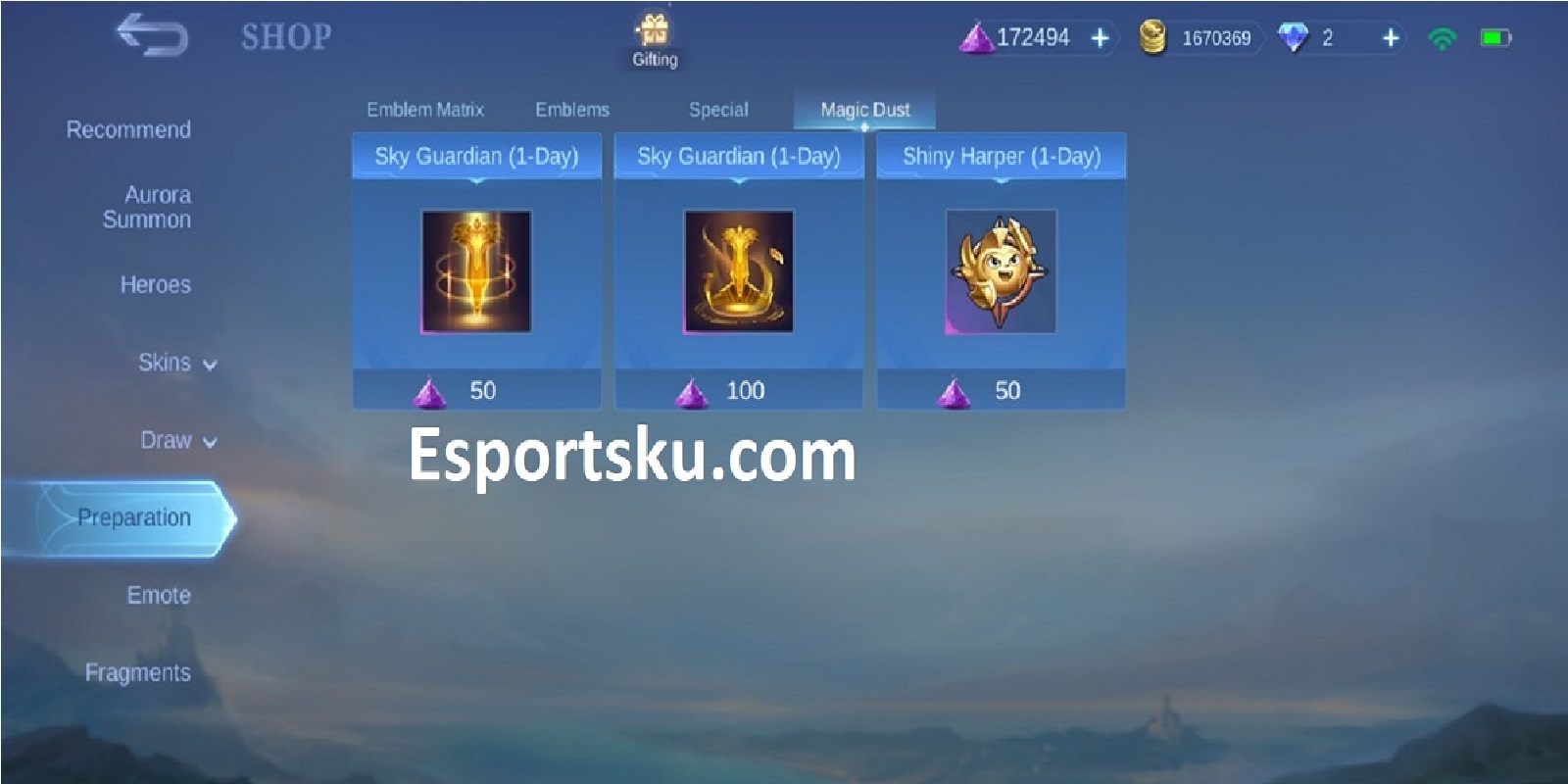 This Battle Emote does consist of some pretty interesting things, even you yourself will definitely feel cool. Then there are several other Battle Emotes for you to use immediately, so that later it won't look normal in killing or winning wars in Teams.
If you really want to get this Emote, then just follow the method that Esports has given you so that you can have it directly in your account later.
After knowing How to Get the Shiny Harper Emote in Mobile Legends (ML), the Emote is free and of course very cool. Surely the appearance of the Emote too, sometimes is quite good and very profitable.
You also have to know, that right now there are also 15 Best Battle Emotes in Mobile Legends that you should try. Because if you already know this, then in the future you will know for yourself this is quite easy. Keep practicing, play wisely and don't become a toxic player!
Don't forget to follow our social media on Instagram and also subscribe our youtube channel