Floryn will be a support hero with new healing abilities in Mobile Legends. For those of you who want to get the new hero Floryn, you can get it for free. This is the way. Exclude about it. On the release of Floryn's hero later, you will be able to get this one hero for free. To get it, please refer to my Esports review below.
As you know, there have been many leaks circulating about this new Floryn hero. Which Floryn will be a hero with very good abilities in the current meta.
Sure enough, the meta now does rely on heroes with healing abilities and it will even be better if the hero has high damage. Because heroes like Estes only provide heal. Different for Floryn, he can do damage and heal at the same time.
This indicates that the meta will change at once where there will be a new hero Floryn in it, or maybe if released, this hero will immediately get a top banned position in Mobile Legends.
How to Get Free Hero Floryn in Mobile Legends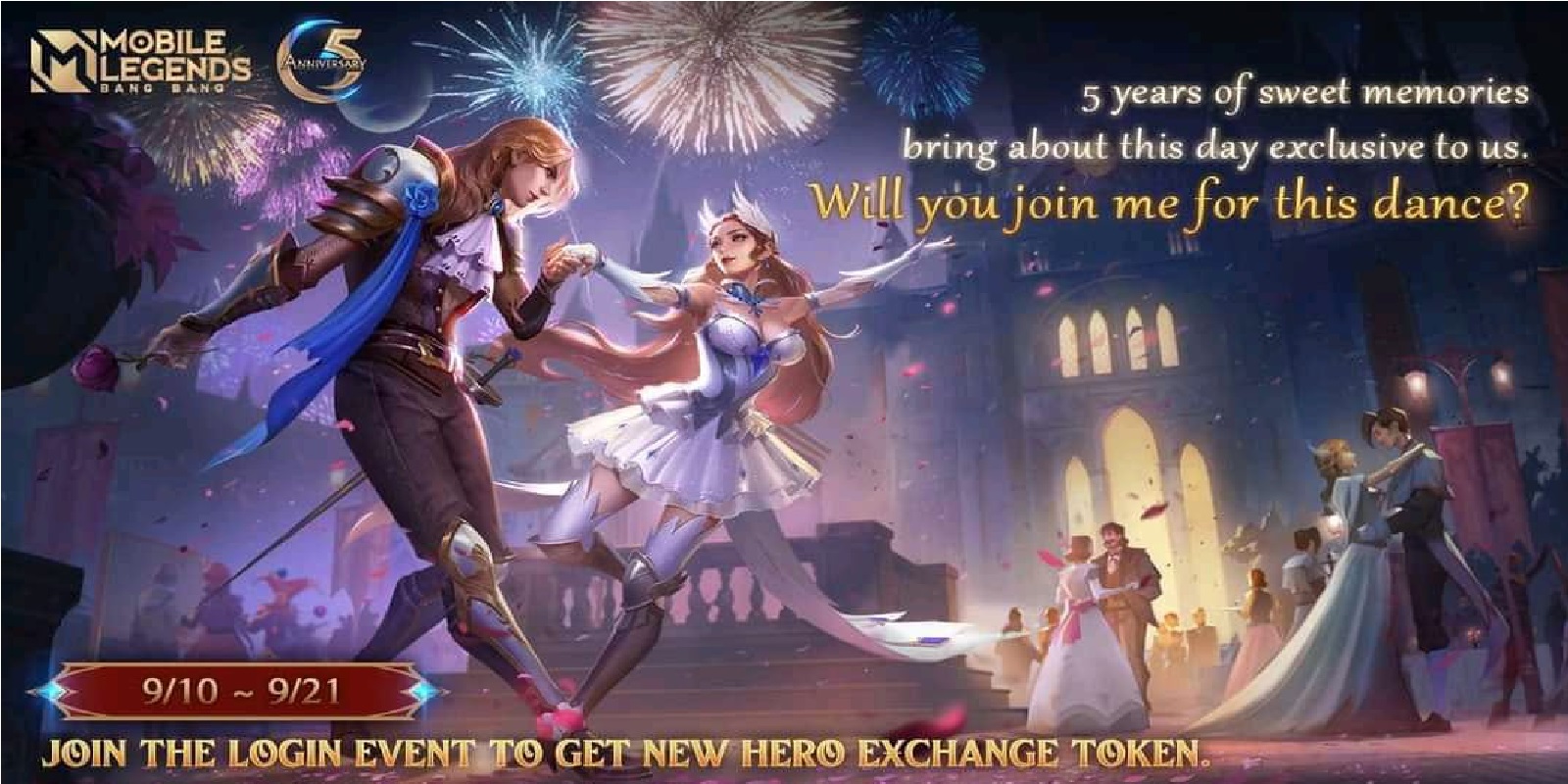 Moonton will soon celebrate the 5th Anniversary for Mobile Legends, which at this celebration, they will present an event that gives skins and heroes for free.
For skins we will discuss in the next article, but this time focus on how to get the new hero Floryn in Mobile Legends. See how.
Floryn Mobile Legends Release Date
First, you have to know the release date of Floryn's new hero. This support hero will be released on September 22, 2021.
Make sure to note and login on that day because you will find an event with free skins.
Join the 5th Anniversary Event
Second, login on 10-21 September 2021 to take part in a 5th Anniversary event. At this event you will get attractive prizes and one of them is a free hero.
Actually, it's not only Floryn's hero that you can get for free, you will also get other interesting item prizes and even free skins.
Get New Hero Exchange Token Item
Next, please get an item called New Hero Exchange Token by completing the task in the event.
To get it as usual is quite easy, even though I have not received information about it. But usually it is by logging in, sharing events and playing matches.
Exchange New Hero Exchange Token Items With Hero Floryn
The last is to exchange the New Hero Exchange Token item with the hero Floryn on the Exchange page on September 22, 2021.
Then you have managed to get Floryn's hero for free in Mobile Legends.
So that's it for information on how to get Floryn's new hero for free in Mobile Legends. Don't forget to take part in the Mobile Legends game Anniversary event because you will get attractive prizes and of course free! Keep practicing, play wisely and don't become a toxic player!
Don't forget to follow our social media on Instagram and also subscribe our youtube channel