Mobile Legends has released some very cool latest events with collaboration themes. And there is a way to get the Jade Token Kung Fu Panda in Mobile Legends (ML), you can try it right away. Because indeed this will help you so that later Draw becomes easier too. In order to help you in doing Draw. It's very easy for you to try and have it right away.
The events that have appeared in the Mobile Legends game, do feel very exciting and we can have them right now. Because indeed with the presence of several events this time, players can get various prizes.
How to Get Jade Kung Fu Panda Token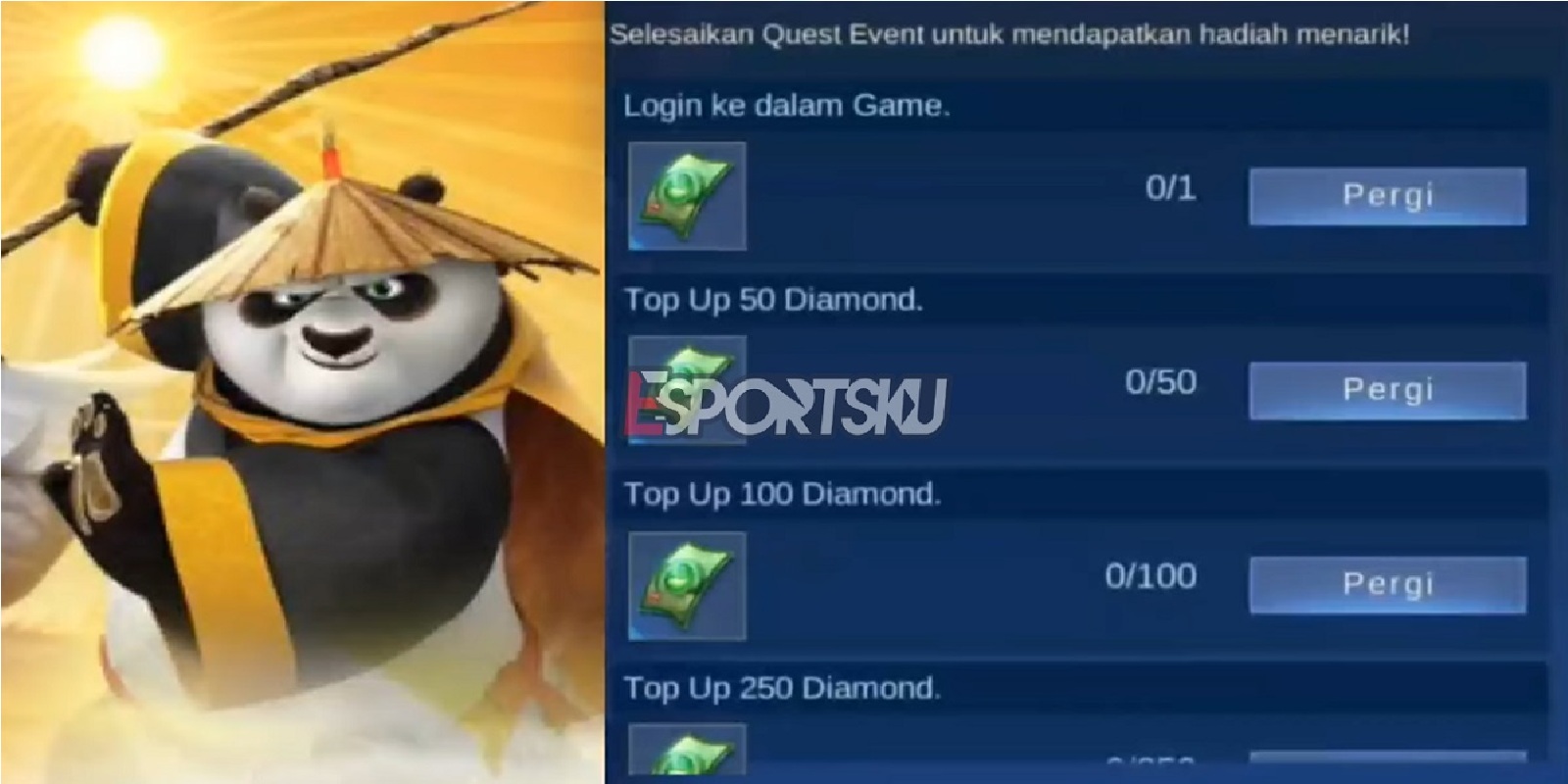 Enter the Mobile Legends Game
You can enter the Mobile Legends game first, because the Jade Token Event will be present on August 26, 2022 which will come.
Choose Event and Top Up Bonus
Immediately we select the Event section, then the one called Top Up Bonus right now. It turns out that you will see the mission process that you can immediately have.
Top Up 250 Diamonds to Get Jade Token
You must immediately top up 250 Dm, so you can get the new Jade Token that already exists today. Because the process itself does sound easy for you to do.
Use a total of 250 Diamonds
Immediately you must immediately have a total of 250 Dm, because you can immediately have it.
Pre-Order Jade Token Kung Fu Panda
On August 20, 2022 players will receive a Pre-Order Jade Token that has appeared in the existing time.
The presence of a Jade Token Kung Fu Panda makes us a useful gift, because you can immediately have it in this latest event. Keep practicing, play wisely and don't become a toxic player!
Don't forget to follow our social media on Instagram and also subscribe our youtube channel