Mobile Legends has released a lot of the latest updates that are very cool from events or features that we can try. Then know also the price of Kung Fu Panda Skin in Mobile Legends (ML), this will make you even more prepared. After you know the total price, having this skin will become easier. It might be a preparation for the players to be more prepared. Because indeed with the total that we can know now, maybe later on at the time of release there will be no hesitation in doing Draw.
Especially with the presence of a very exciting event, maybe mobile legends players will play their mission soon. Because indeed from here we will get lots of cool new prizes, don't let them miss it now.
Price of Kung Fu Panda Skin Mobile Legends
The price of Kung Fu Panda Skin in Mobile Legends reaches 2 – 3 Million Rupiah, that is if you want to have all the collections that are present today. Starting on August 20 – September 30, 2022, the three heroes who will get this skin will appear soon.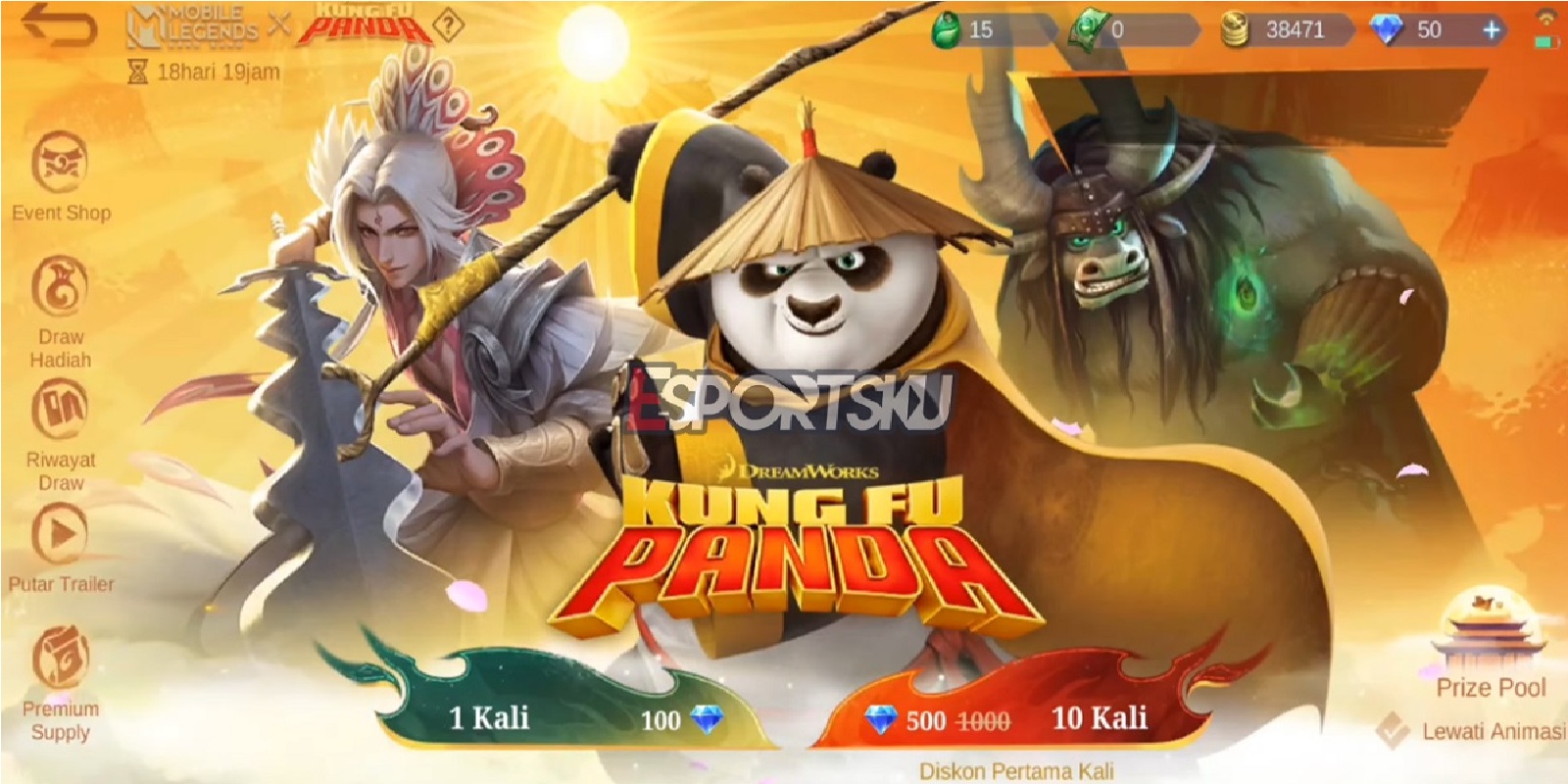 Dragon Master Po, Lord Shen and General Kai will be the main prizes that appear in the latest Collaboration now. The heroes who get it are Akai, Ling and Thamuz to be very cool with the Effect of wearing a Skin like this now.
Then for the issue of Kung Fu Panda Skin Price in Mobile Legends, we can immediately find out easily:
General Kai (1st 10 Draw Guarantee): 500 Diamond or From Top Up Event 150 – 200 Thousand Rupiah.
Dragon Master Po: 1.5 Million for Exchange Guarantee for 800 Jade Ornaments.
Lord Shen: 1.5 for Exchange Guarantee for 800 Jade Ornaments.
General Kai's skin is indeed quite cheap, because the Event Jade Token which costs 200 thousand can already be obtained immediately. However, for Dragon Master Po and Lord Shen, for example, if you want a Guarantee, you have to go through Jade Ornament exchange through the Event Shop.
Players can also receive through Spin, but the chances themselves are very small. So if you really want to have this Kung Fu Panda Skin, you just have to prepare a total of the price that my Esports has provided.
After knowing the price of Kung Fu Panda ML Skin, those of you who want to have it, just get ready now. Because indeed it will be a price determination that is also very good for us to have now. Keep practicing, play wisely and don't become a toxic player!
Don't forget to follow our social media on Instagram and also subscribe our youtube channel