Mobile Legends has released a lot of the latest very cool updates for you to try. And there's a way to get Recall Foreboding Takedown Mobile Legends (ML), get this new prize now. As a very cool gift for you to try, if you really want to have a cool effect like that too. Feels very new for the gift too. Because it will be a Recall like that right now, as the most exciting variety of prizes that we can really try very easily.
Especially with some of these latest Mobile Legends events, it will definitely give you lots of very easy prizes. It is a new prize that is quite interesting for us to get quickly, so that the players will also be more enthusiastic to play it. Just complete the mission too, so you can get the prize.
How to Get Recall Foreboding Takedown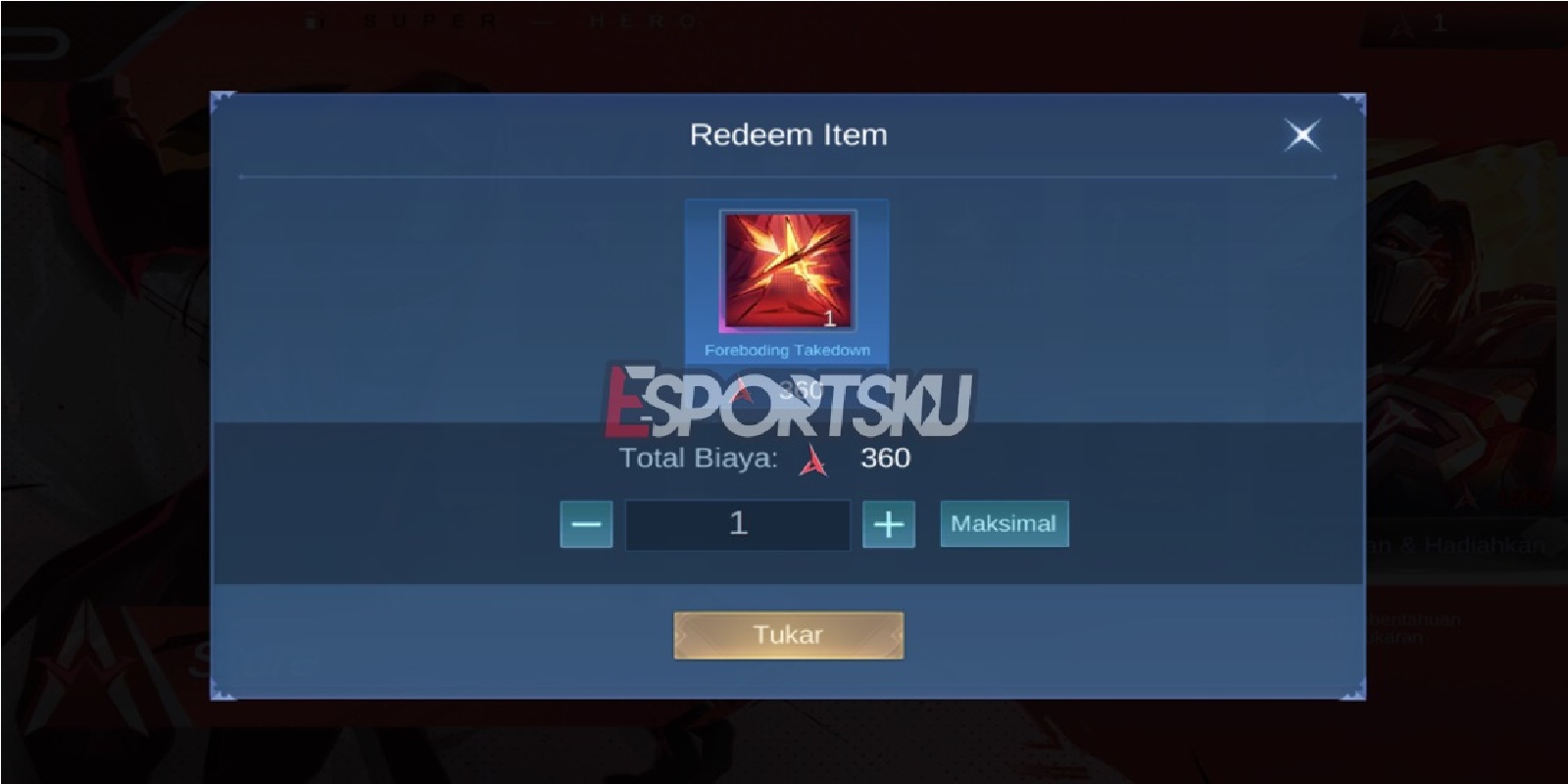 Enter the Mobile Legends Game
You must first enter into the Mobile Legends game. to Get the all-new Foreboding Takedown Recall. The event will appear from June 20 – July 19, 2022 which will come for you to get very easily.
Select the Foreboding Shadow Event Interface
You have to select the Event interface section called Foreboding Shadow first. Then after entering that section now, now we just have to look at the Draw event that has appeared right now.
Do a Draw to Get a Foreboding Takedown Recall
Must do Draw 1 time 50 Dm and 10 times 450 Dm which you must try right now. Because from the Draw, there will definitely be a chance to get this main prize, as well as an opportunity to get a Foreboding Badge for the next process now.
Redeem 360 Foreboding Badge in Event Shop
You can just exchange the 3560 Foreboding Badge, as a new Event Shop that you must see. Because with the Recall Foreboding Takedown, the price is enough for the 360 ​​Foreboding Badge that already exists now.
Recall Foreboding Prize Enter Prep Feature
If you have successfully received this Recall Foreboding prize, then enter immediately, the Prep feature that appears right now. Because it will be a gift with very cool effects that you can try to use very easily.
The latest update that appears in the Mobile Legends game is really cool, especially with the current prizes. As a new prize that is quite a lot, it will definitely bring a variety of good things for you to use when competing later. Keep practicing, play wisely and don't become a toxic player!
Don't forget to follow our social media on Instagram and also subscribe our youtube channel