For those of you who are curious about how to manage hero skills in Mobile Legends, you can do it easily in the following article, its function is so that the placement of skills is according to your wishes. Now, Esportsku will give you a way to easily and quickly manage hero skills in the Mobile Legends game, the goal is that you can find your own playstyle in the Mobile Legends game.
Each hero in Mobile Legends has their own hero skill that allows you to launch skill attacks, but not all of these positions are of course in accordance with their respective gamestyle, therefore, by setting it yourself you will have your own playing style.
This is intended so that you can freely launch attacks on the Mobile Legends game, the goal is that you can easily use skills but with different skill positions from the others.
How to Manage Hero Skills in Mobile Legends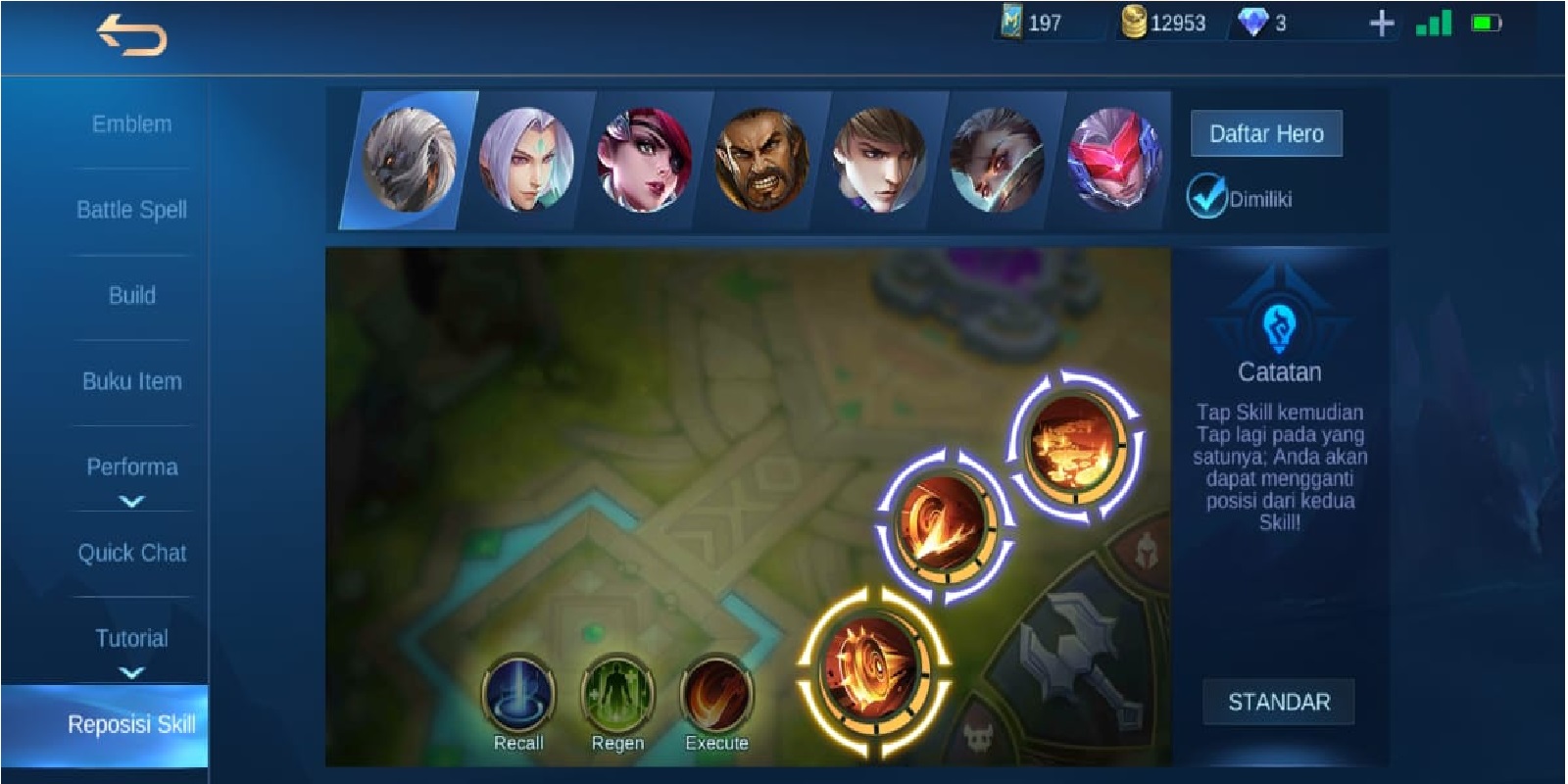 You could say this method is very easy to do, you only need to adjust each skill of your favorite hero to make your play style comfortable to use. Now for complete information about the steps, you can see the following.
Enter the Prep Menu
First you can enter the Mobile Legends game as usual, then enter the prep menu which is one of the menus for setting up builds, emblems, heroes and more.
Then scroll at the bottom until you find the Reposition skill menu, now that menu you can later use to set hero skills in Mobile Legends.
Click the Skill Reposition Menu
After you enter the skill reposition menu, here you can see the various heroes that you can choose later, now select the hero you want to change skills and then do it on all the heroes you want to change their skills.
As the name suggests, repositioning skills is one of the features that allows you to change skill positions, recall locations, battle spells and healing, so here you can add skill 1 to skill 3 or vice versa.
How to Set Hero Skills
To set or change skills on the Reposition skill menu is fairly easy, you only need to tap skill 1 and then tap the second to move. Suppose you tap skill 3, and then tap skill 2. Then skill 3 will move to skill 2.
This also applies to the recall position, and also the battle spell, you can move it very easily on the menu.
By following this tutorial, you can be sure that you can easily manage hero skills in the Mobile Legends game. Hopefully, the reviews we provide can be useful and useful for all of you. Keep practicing, play wisely and don't become a toxic player!
Don't forget to follow our social media on Instagram