Mobile Legends has released many good and exciting events for you to play right now. There is a way to play the 515 Trophy Battle Mobile Legends (ML) event, finish it immediately so you can get a variety of good prizes. Because by using the main prize, you don't want to miss this event for the prize. It's an opportunity for us to have interesting prizes from there. As a cool and nice addition, it's definitely going to be a great opportunity for you to have them all pretty soon.
There are still plenty of cool prizes out there with prizes of various shapes and sizes, all of which will provide a great opportunity. Because this new event will continue to give you good challenges, so you won't be confused about how to get the prize.
How to Play Event 515 Trophy Battle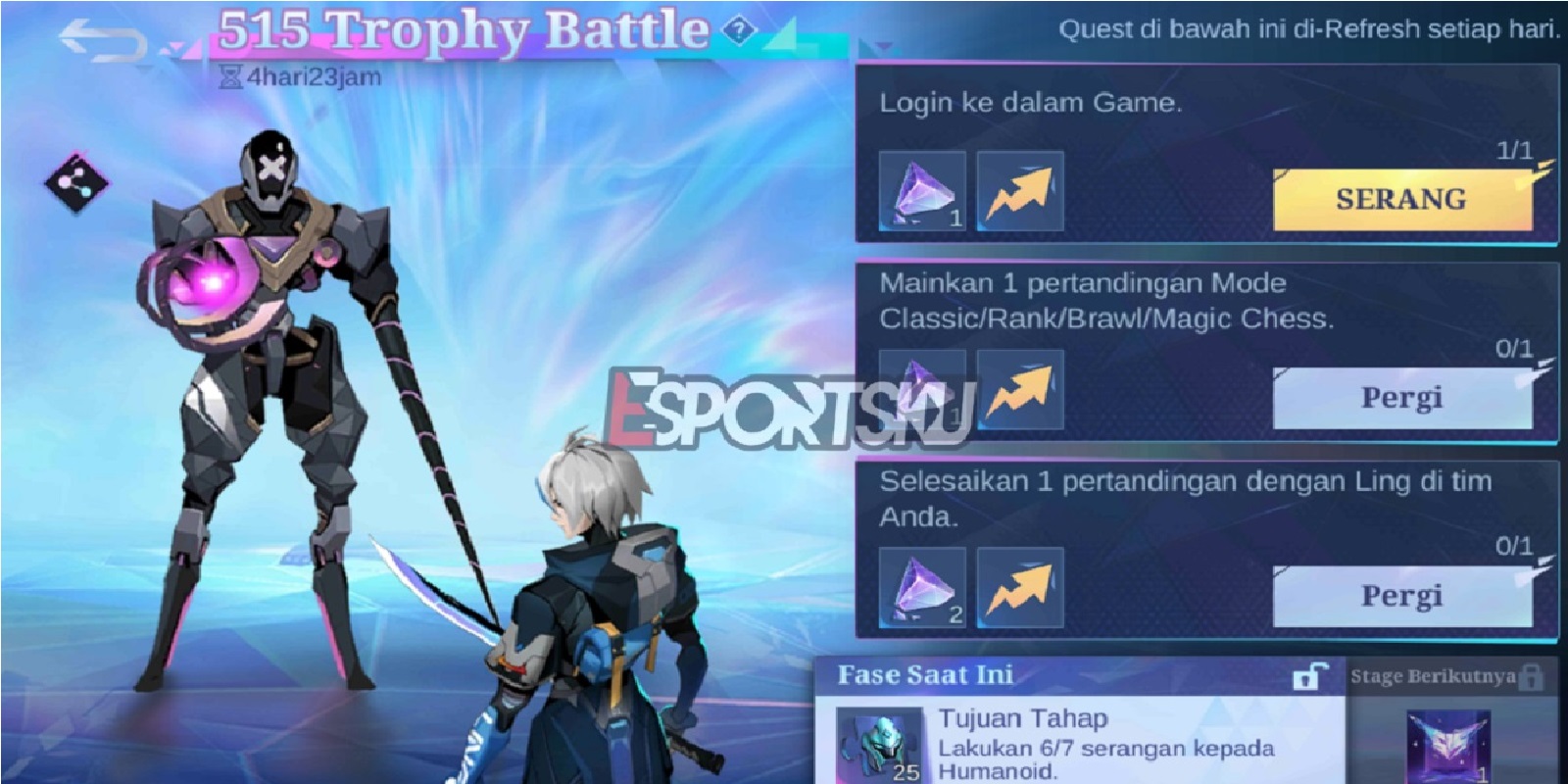 Mobile Legends Game Login
You can directly login to the Mobile Legends game right now, so we can know how to play the existing 515 Trophy Battle Event. The presence of the event will appear from April 30 to May 24, 2022 to come.
Select Event Interface 515 M-World 2022
Then next we can choose the Event Interface 515 M-World 2022 which is already available, so that we can follow the existing events. Later you will soon find the Event Trophy Battle so you can get lots of prizes.
Complete Multiple Missions in 515 Trophy Battle
We can immediately complete many of the Missions that are present in the 515 Trophy Battle now, so that we can continue to get this prize. It has become something very easy, so that you can carry out the progress of the event.
Fight Monsters According to Attack Targets
This player will have a target from the enemy troops for us to defeat, after defeating it will definitely get a cool prize. Of course you will get a special gift too, it will be profitable for all of us.
Prizes Enter Into Account Directly
After you have managed to get the prize, all of it will go directly to this account. So you don't need to be confused and you can find them quickly, so you can get the prizes that already exist now.
It's really easy to get the main prize, make sure you play and finish it all right away. Immediately start and try new events like this, even with one chance from How to Get M-World Ling Mobile Legends Skin to make it even cooler. Keep practicing, play wisely and don't become a toxic player!
Don't forget to follow our social media on Instagram and also subscribe our youtube channel