Mobile Legends has released a lot of events with pretty good prizes for you to try. Even with how to play the Transformers Scratchcard Mobile Legends (ML) event, it turns out to be very easy. Even to complete this Mission, it sure feels like it's going to be fast huh. It's a new gift that has appeared now. Because you can finish all of this right away, it's fairly easy for this player to already have the prize.
Including several events that have appeared now, because it is the newest mission that is very new for you to try once. Even after we successfully complete several challenges from here, then the prizes themselves will indeed be immediately available for you to receive right now.
How to Play Transformers Scratchcard Event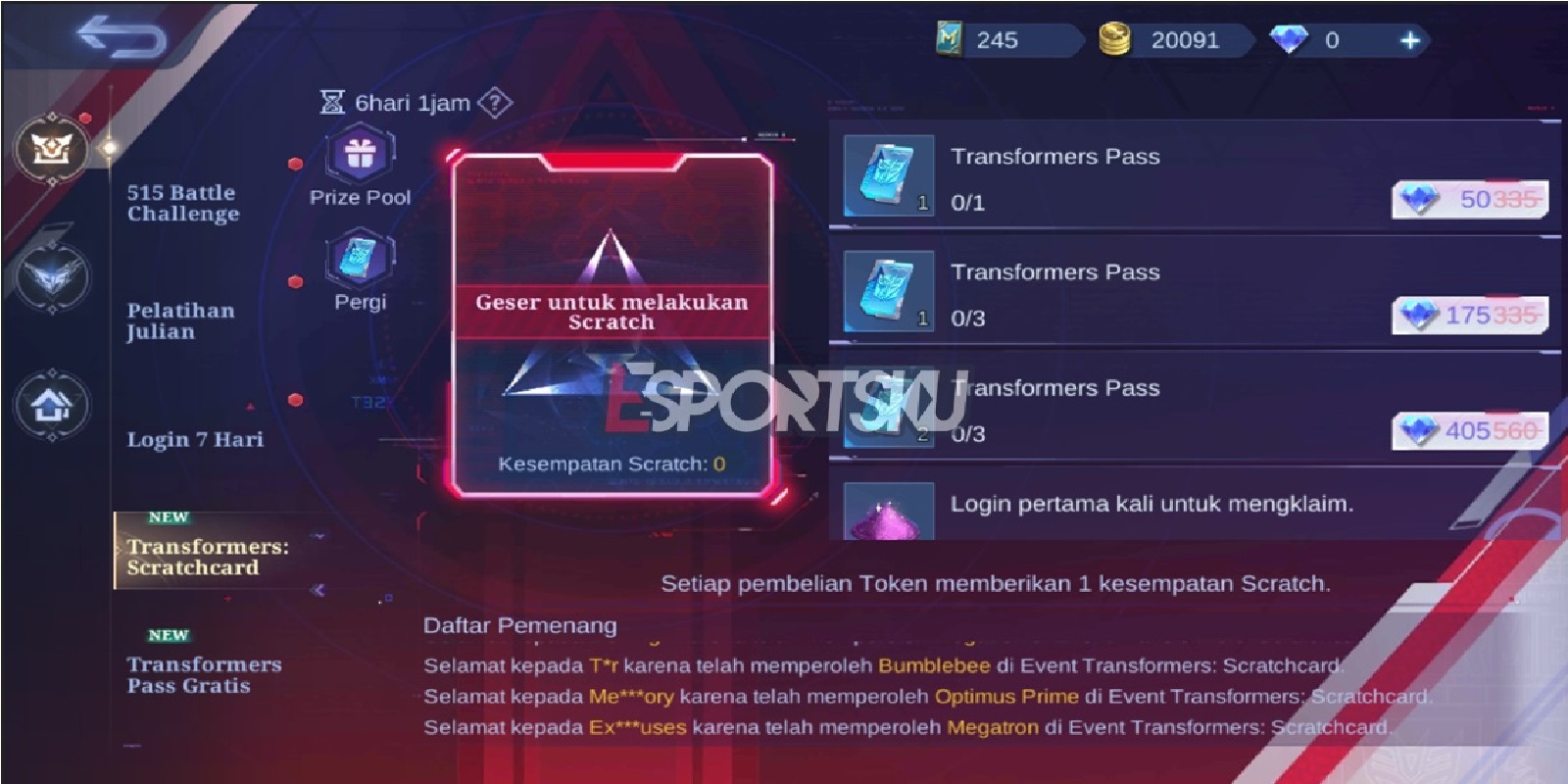 Login Mobile Legends Game First
Go straight into the Mobile Legends game, then we can immediately have it on the Scratchcard Event. The time that has appeared now turns out to be released from May 24 to 30, 2022 to come.
Select Event and Find Transformers Scratchcard
Then you can just select Event and look for the existing Transformers Scratchcard section. This means that if you have this, you can immediately prepare and make sure you don't get confused about the games that already exist now.
Buy Scratch Chance to Play Transformers Scratchcard Event
In this event you have 7 opportunities to play the Transformers Scratchcard Event. 1 Open 50 Dm, 2 – 4 Times Open 175 Dm x3 and 5 – 7 Times Open 405 Dm, various options for opening Cards that we can indeed have from here.
Unlock Scratchcard
Then the next time you have bought the scratching opportunity, then immediately open the Scratchcard right now. It is certain that with opportunities like this, we will soon find such gifts even easier.
We Can Receive Prizes Immediately
If you have done this now, then you can immediately receive it as a new gift. It's really cool and definitely cool, even the chance to give gifts from this place is really cool with very small opportunities.
Of course, by following the events that have appeared now, because it is very easy for you to try. Even to play events that have appeared in this game, including as an opportunity that you can directly try for yourself. Keep practicing, play wisely and don't become a toxic player!
Don't forget to follow our social media on Instagram and also subscribe our youtube channel