Mobile Legends has released many game update features that are very helpful for its players. Then with Is There a Banned Battle Spell in Mobile Legends (ML)? of course something like this is quite important. Even by showing the Banned Spell that should happen in the Mobile Legends game, it will definitely help the players to be stronger in competing. It's a good thing and you can't ignore it. Because Battle Spell is important, then get a new feature like this someday.
But considering all that, indeed something new in this Mobile Legends game adjusts the situation as well. So there may be some features that have not appeared, even all of them will have delays because they still need to be fixed first.
Is There Battle Spell Band in Mobile Legends (ML)?
In Esportsku opinion, Banned Battle Spell Mobile Legends is a good feature but it's also wrong. Why is it good and Wrong? maybe you guys are really curious about these 2 parts, as something that makes us profit and loss to be more precise.
Players must first know the Profit part of this Banned Battle Spell, we will prevent Enemy heroes from using the Spells they want to use. For example, as a Hyper Fanny on the enemy team, we will do Ban Spell Retribution so Fanny is slow in Farming and can be hit by Riots too.
All members of the enemy Team will not be able to use Spell Retribution at all, even if Flicker is banned, it certainly won't work either. That's the advantage we can get, if there is a Banned Battle Spell in a Rank match because our Team and the Enemy have 1 chance to do it.
But on the other hand, Esports I see the disadvantages of this existing Banned Battle Spell. Because under certain conditions, the enemy will do the same thing to our team. Maybe the team composition needs Flicker, the enemy will ban Flicker because of that.
Is There Battle Spell Band in Mobile Legends (ML)?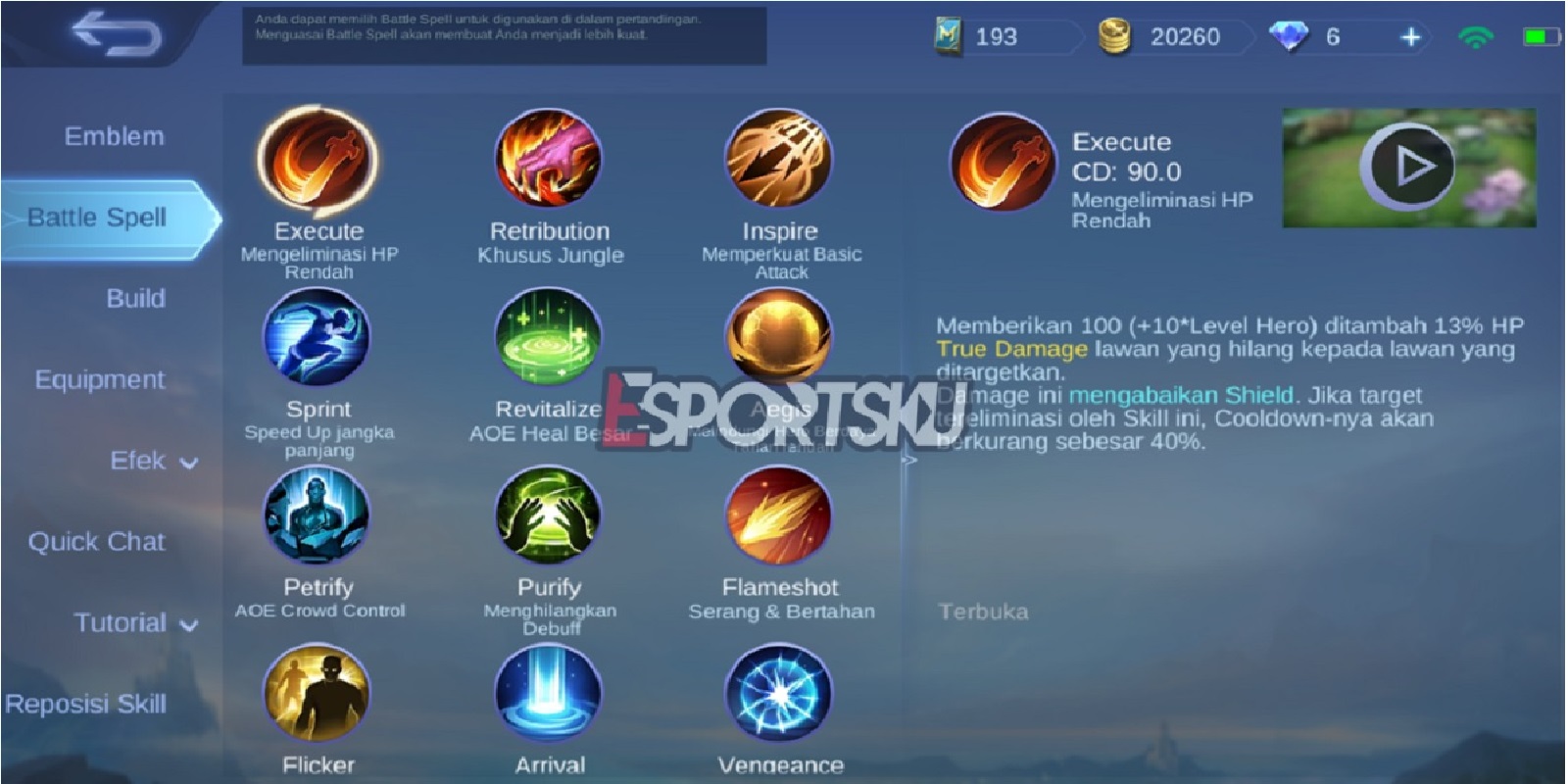 Surely it will be a nightmare to face defeat, especially if the enemy heroes are all agile. This is what will happen if we get a Banned Battle Spell, locking a Spell that the enemy wants to use but we are also affected by it ourselves.
If there is a Banned Spell later, this will most likely cause a disaster in the Mobile Legends game. It's enough to use 3 Banned Heroes, it will have an effect in the game and there is no need for a spell at all.
So what do you think about getting banned in the Battle Spell? My Esports refuses if this happens. Because it will make a big impact in the match, because it closes the important function of the Battle Spell itself.
After knowing Is There Banned Battle Spell in Mobile Legends (ML)? You can think for a moment to imagine the Banned Spell. Of course the enemy team and us received the same drawbacks, but the same advantages as well. Keep practicing, play wisely and don't become a toxic player!
Don't forget to follow our social media on Instagram and also subscribe our youtube channel