Mobile Legends  for the game continues to present some interesting updates, of course. Like this time, you can find ITZY X Skin STUN Chou Collab in Mobile Legends (ML), of course, with this you can find out.
The Mobile Legends game, as is well known, also continues to present the latest updates which of course will make players interested in playing it. This can be seen from the various events in the game.
Apart from that, you can also see more details in the article, but before that you can also see  ITZY Officially Becomes the Global Ambassador of Mobile Legends  this time. This is certainly an interesting thing for you to know.
In the following, we will also provide an explanation for ITZY and STUN Chou to collab in the Mobile Legends game. Of course, you can find out about this this time in the article below because it is very interesting.
ITZY X Skin S.T.U.N. Chou Collab In Mobile Legends (ML)
As is well known, the Mobile Legends game will present some interesting collaborations. Like for example with ITZY this time and it is rumored that they will collab with one of STUN Chou's skins which turns out to be making the theme song this time.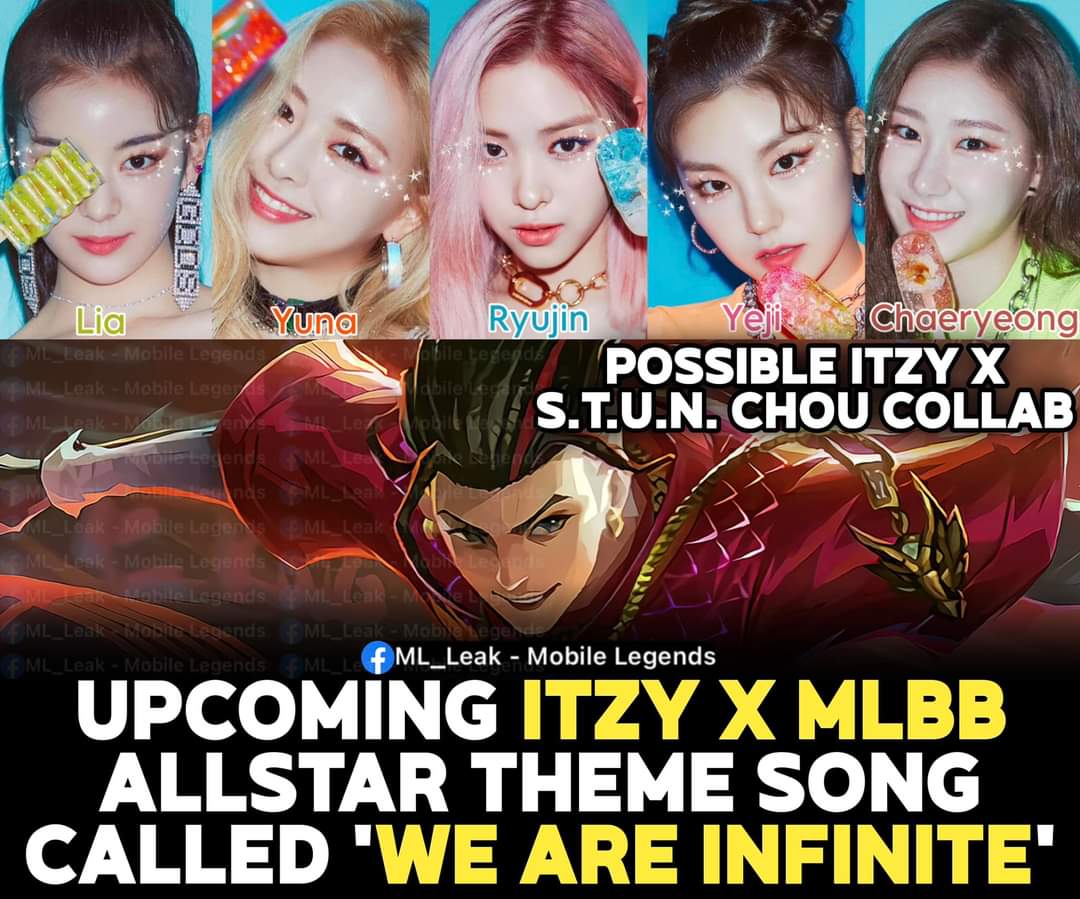 Of course, this will be present in the Mobile Legends game later to enliven the ALLSTAR event that will take place and will also welcome event 515 for the game. So that with the arrival of the collab with the K-Pop Girlband, a song will be presented later.
The song that will be titled 'We Are Infinite' will be sung by ITZY and the duet STUN Chou, of course this is very interesting for you to see later in the game. Of course, like the ALLSTAR event which will take place at the end of March this time.
That's an explanation about the collab between ITZY this time and STUN Chou who will collaborate on making the theme song for the ALLSTAR event later. Of course, with this explanation, you can find out this time and what do you think about this explanation this time?