Mobile Legends has released a lot of good and new updates which of course you should see now. Moreover, there is the Latest Starlight Skin Leak, Balmond Mobile Legends (ML), which will give a different impression when you play it. As the new Starlight from the hero Balmond, of course we will have a strong power from this Skin. You may be interested in his appearance. According to Esports, I learned to use Balmond before I became interested in this skin, it would be something nice and cool for us to see first.
Of course it will be something new and you have to play now, so all this will be more exciting than before. Mobile Legends players will receive a variety of cool new things, so they will be more excited to play the game too.
Latest Starlight Leaks Balmond Skin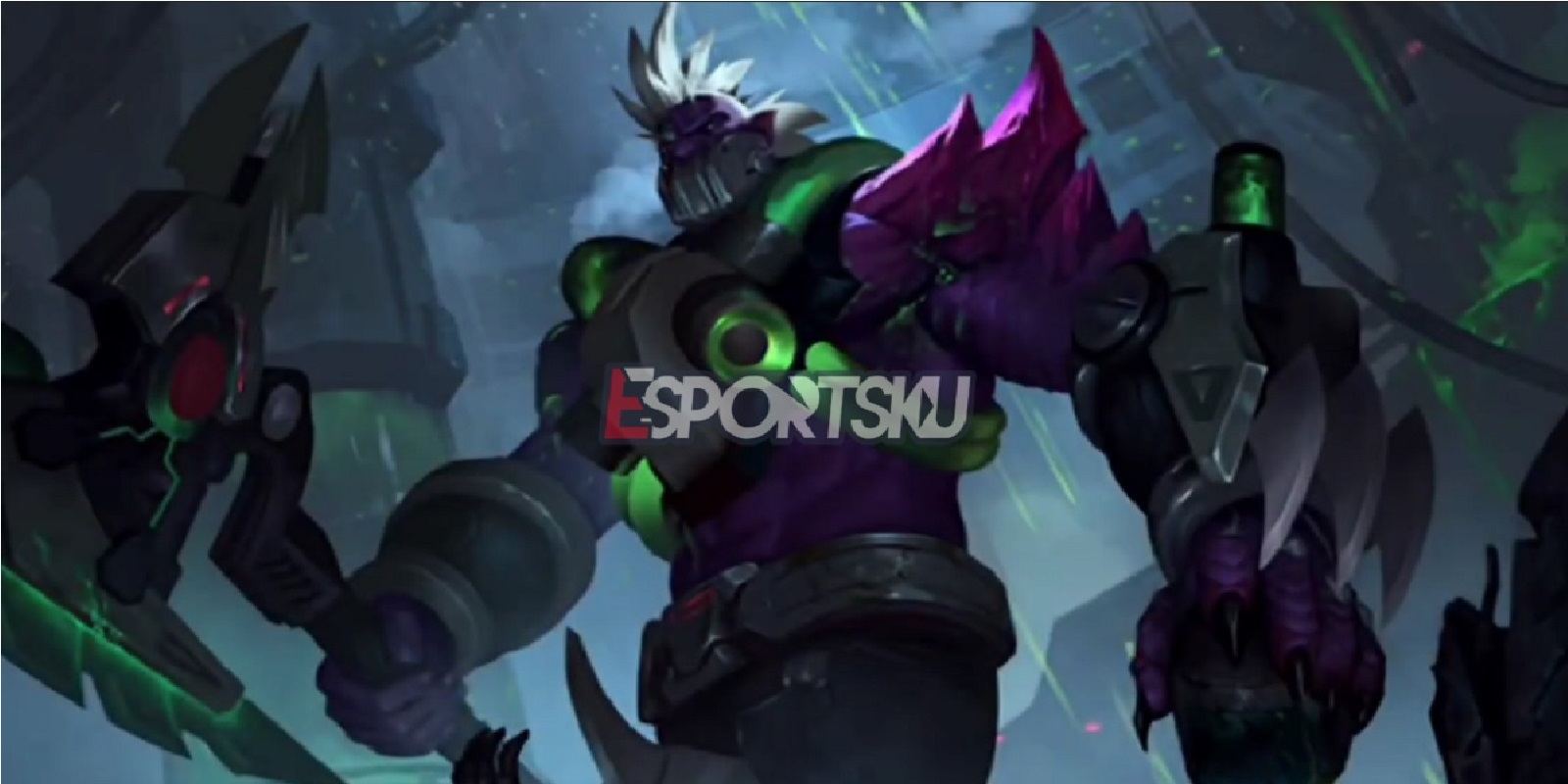 After a long time, finally a new leak of the Balmond Starlight Skin has finally appeared now. Featuring a very strong and cool hero form, has a Poison Theme that is not much different from some of the previous Starlight Skins as well.
Considering that Balmond is a Fighter with a large Axe, of course in his new Skin everything turns into full armor. But the armor has several Pipes that drain a dangerous Poison for Balmond alone.
Even Balmond's skin turns sharper, and turns purple after using the skin. With an iron claw on his left hand, as well as the most important core in the center of the hero's body that is protected by an armor.
So this Starlight Skin has a very good appearance, describing Balmond as a hero who will not be easily defeated. The green poison will also flow into the weapon, even the Balmond weapon model is much sharper than the previous Skin version as well.
Latest Starlight Leaks Balmond Skin
This part of his face, Skin Starlight Balmond, will use an Iron Mask to protect his mouth. Then has several other faces that are protected by iron, and Punk's hair that stands straight up in white.
Has a pretty good and cool appearance for you to wear, so the Starlight Balmond Skin itself will look much more different. According to Esports, this skin will appear in 2022, as the Best Hero Balmond Skin that you can use.
After seeing this latest Leak, we'll just have to wait until it all pops up and maybe it catches all of your attention. Don't ignore cool skins like this, so that later we can get the latest very cool and interesting prizes.
Let Balmond's appearance also when competing, it will be cooler and a matching black and green attack effect.
After knowing the Latest Starlight Skin Leak of Balmond Mobile Legends (ML), you don't need to be confused anymore and it will be easier with all of that. Just look at the appearance of this new Skin, so you are interested in the appearance of the Balmond hero. Keep practicing, play wisely and don't become a toxic player!
Don't forget to follow our social media on Instagram and also subscribe our youtube channel