This is the latest leak for the normal skin of Floryn's hero in Mobile Legends. One of the best and most popular MOBA games in Indonesia. Moonton has just presented the new hero Floryn on the Advanced Server. Well reportedly this new hero Floryn will get the latest skin which becomes a normal skin or basic skin in Mobile Legends. As you know, the presence of this basic skin is also given to the newly released hero. So here's how it looks.
Floryn's new hero has a very unique ability with the main skill of giving a heal to his opponent. Floryn's ability is not only a hero healer, this hero can also do great damage to his opponent.
For example, Floryn's first skill deals damage as well as heals his teammates. Then the second skill to inflict damage and CC on his opponent. Finally Floryn's ultimate which heals with a global area and also great damage.
The most unique of all these skills is Floryn's passive skill. Her passive ability will allow him to add items. The items Floryn uses are around 7 items, which for other heroes is around 6 items.
Not only that, these items can also be given to teammates, for example given to core heroes, which of course will give additional damage to the hero.
Leaked Floryn Normal Skin Mobile Legends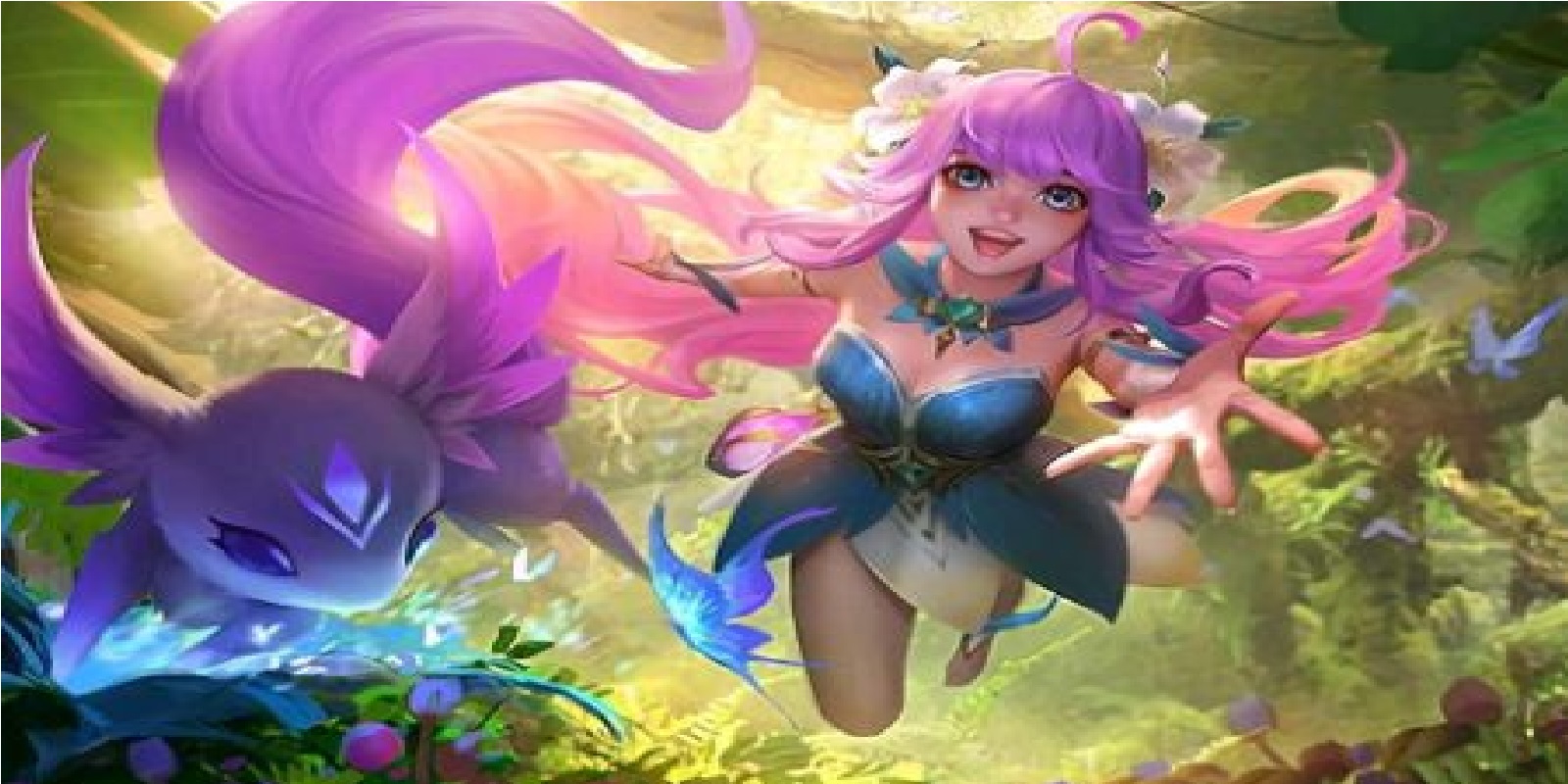 Above is a display of the basic skin of Floryn's hero in Mobile Legends. The skin above is of course very beautiful with visuals which have a very beautiful natural impression, Floryn here looks like a beautiful fairy.
Floryn together with Dew (Floryn's pet) is seen with a bright visual, Dew is purple, black and light purple which looks like a sacred fox animal which makes it look very unique.
Then on top of Floryn, there is light purple hair with a cheerful feel, beautiful eyes and a beautiful face with flower accessories in her hair.
The clothes part of wearing clothes like a fairy, besides, Floryn's way of walking is also a way of flying which shows that he has the strength of a fairy in general.
The skin above will be the basic skin of the Floryn hero who will be present at its release, of course those of you who are Mobile Legends gamers can't wait for the presence of a new hero support with this very OP ability.
Floryn himself is a hero who will be released in 2021, which means, even though this hero has the serial number 111, the release of the hero will take precedence over several other heroes. Most likely in November or December 2021.
So that's all the leaks regarding the basic or normal skin of the new hero Floryn in Mobile Legends. Hopefully the above review can be useful and useful for those of you who need it. See you! Keep practicing, play wisely and don't become a toxic player!
Don't forget to follow our social media on Instagram