Mobile Legends has a variety of the latest updates which are very good for you to know now. Even with the Leaked Painted Skin of Khufra Esmeralda Valentine in Mobile Legends (ML), this is going to be a very good skin. So that players are also interested in having it, even Painted will be much more compatible. Now we take a look at the latest Leaked Khufra Esmeralda Valentine Mobile Legends (ML) Painted Skin. Esmeralda's appearance with a pair of clothes with Khufra, is much more suitable with this new Painted Color.
The updates that are always present in the Mobile Legends game are indeed good, you must immediately finish all of this and receive the prizes immediately. In addition, you should try so you don't miss anything, because this new event will continue to grow more than before.
Leaked Khufra Esmeralda Valentine's Painted Skin
Khufra and Esmeralda will get a new Painted Skin Valentine in the Mobile Legends game. Even the appearance of this latest Painted Skin is much more suitable than the previous Skin, of course you have to know the appearance of the colored Skin.
The Painted Skins previously owned by Khufra and Esmeralda were Mafia, Gentleman and Lady Thief with Dark colors. However, after getting the newest Painted Skin, it even changed color with a Pink and White theme on the two hero Skins.
White is on the part of the suit they use, then Pink is for the clothes inside the suit. Even their two hats have the same color, only if Khufra's hand doesn't change the color in the Painted, but the others change very well.
Leaked Khufra Esmeralda Valentine's Painted Skin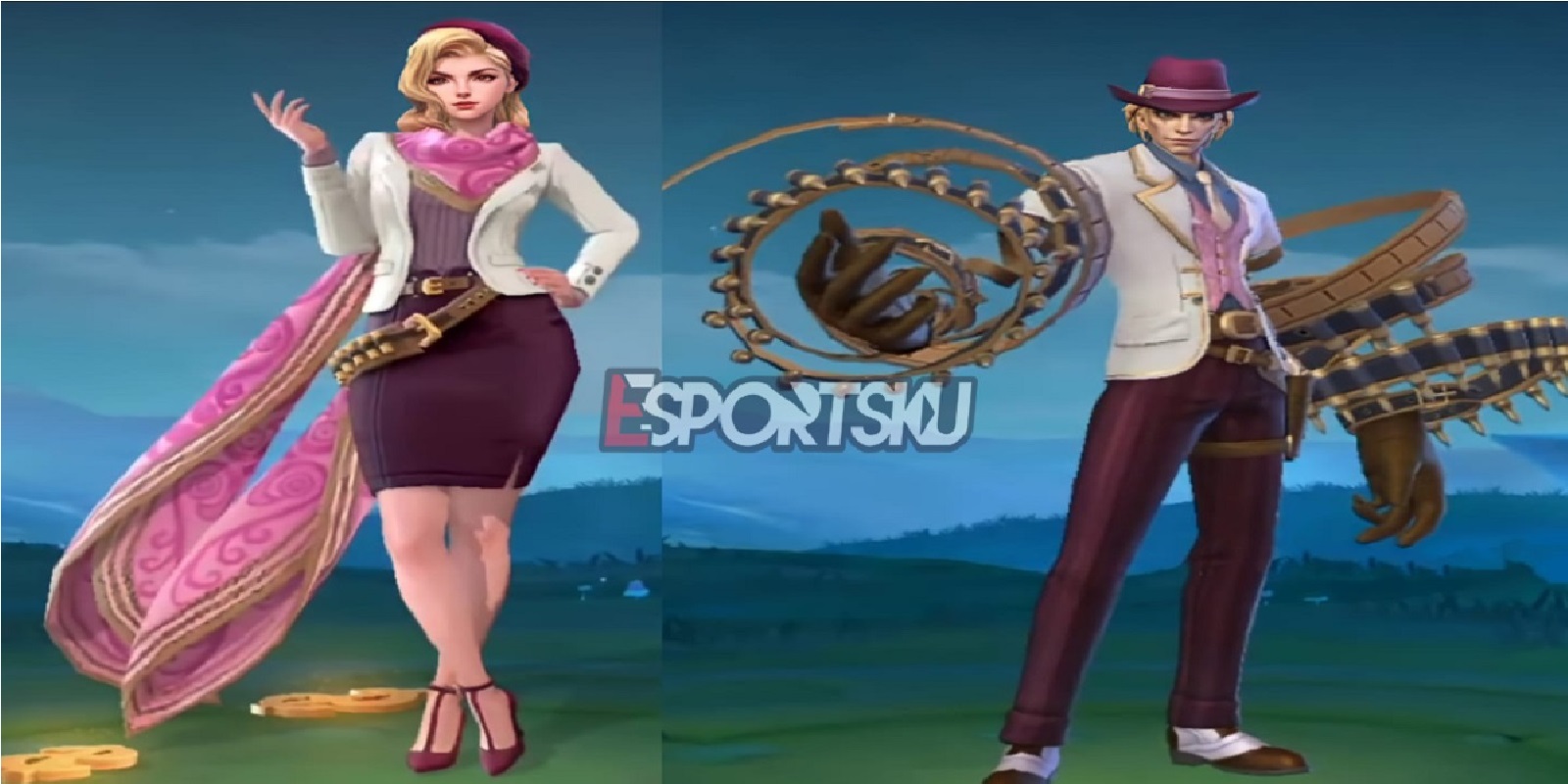 It's true that the theme is actually like a real Valentine, not like the Mafia or Thieves anymore. According to my own Esports, Painted Skin is really cool, it's just that those of you who want to have to think about whether you want it or not for sure.
Then this Painted skin will be available in the Shop for quite a while, so you can get it immediately if you want it. Then with the Pink and White colors both, definitely can't be separated from the attack effects that Khufra and Esmeralda give in the match later.
The important thing that you have to do before getting this Painted is to have the Skin hero first. So, for example, if you want to get the Gentleman Thief version in Pink and white, then the player must have the original Skin first.
Only when you already have the skin, then buy it immediately and that has become the most important condition. What do you think about the latest Painted Skin between Khufra and Esmeralda? definitely really cool for us to use in the match.
After knowing the Leaked Painted Skin of Khufra Esmeralda Valentine in Mobile Legends (ML), you don't need to be confused anymore with all this. As a skin that is good and has a lighter color because it is painted, so think about it before adding to a collection like this. Keep practicing, play wisely and don't become a toxic player!
Don't forget to follow our social media on Instagram and also subscribe our youtube channel