Mobile Legends has released a lot of cool skins that we can get later. Then there is also the Mathilda Mobile Legends (ML) MPL Skin Leak, one of the interesting skins that you should know. Because maybe this will also be another variant of MPL Skin, after some time ago we got the same thing. Especially with Mathilda Mobile Legends (ML) MPL Skin Leak, one of the new MPL-themed skins that will come later. That way Hero Mathilda will also look cool, if you use something like this.
Especially for some of the newest Missions that have appeared now, complete them all and don't let anything be missed by all of you. Good events like this, indeed include missions that are so easy and as much as possible you have everything without missing anything at all.
Because to find out the reason for joining the Mobile Legends Creator Camp, it will give you so many prizes. However, there are still various other new things that we might be able to have, if we always follow the development of the good events that have emerged today.
Leaked Mathilda Mobile Legends MPL Skin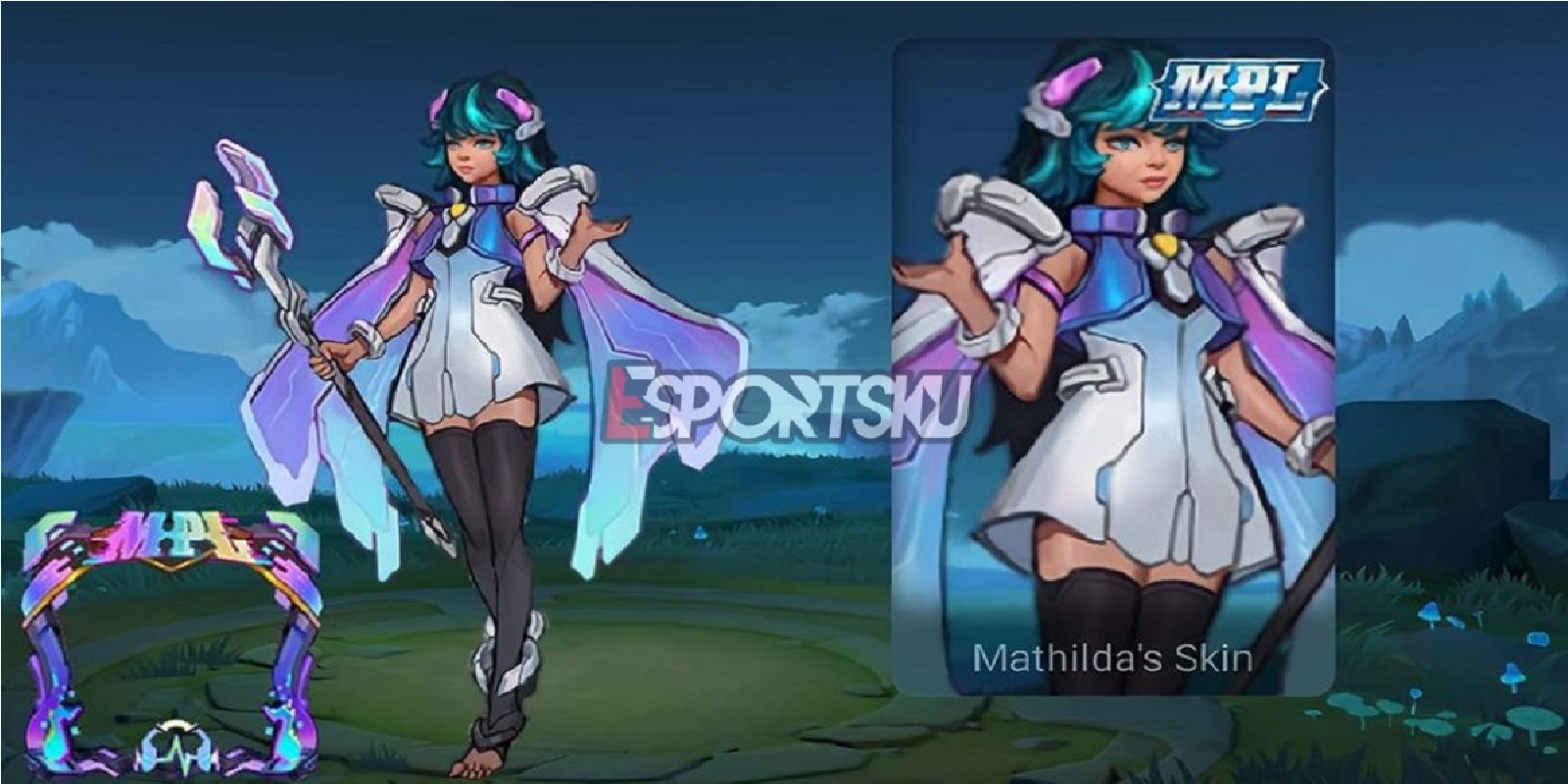 Recently, a new leak has emerged which is the upcoming MPL Skin, it turns out that Hero Mathilda in Mobile Legends will receive it. Of course, with the presence of a skin like this, it might attract the attention of Mathilda's player to be able to play it later in the match.
This new skin means that it is clear when it will appear, at MPL which will be held in 2022, you will receive it immediately. Of course from the shape itself, the appearance for Mathilda Mobile Legends itself is indeed quite good for its effect in the match later.
Even for the color itself, it looks so festive, there is a combination of Purple and Silver that blends in Mathilda. Then Mathilda's Skin itself looks very cool, because later the effect will be shiny when you use the Skin by using the Skill as well.
In addition to these skins, players will also receive a new Border Avatar from the upcoming MPL. Of course, if you have seen this leak, you will be interested and want to immediately have it and use it in the game later.
Leaked Mathilda Mobile Legends MPL Skin
Then this skin turns out to change its shape and effect later, it looks much more modern and the tip of the weapon moves. Later this weapon will have a variety of effects and changes, of course you can't feel loss with something like this later.
Just wait for the release of this skin when the new information appears, for now my esports doesn't know when this skin will appear. But later we will get it, maybe we can have it through an event or buy it directly from the shop.
For those of you who are users of this hero, just take a look at Mathilda Mobile Legends MPL Skin Leaks so that you are interested in it. If you are interested in owning this Skin, it means that collecting Diamonds will also be easier before this Skin appears.
After knowing the Mathilda Mobile Legends (ML) MPL Skin Leak, you don't need to be confused anymore about it. Because after seeing this skin, those of you who want it don't need to be confused anymore. Keep practicing, play wisely and don't become a toxic player!
Don't forget to follow our social media on Instagram and also subscribe our youtube channel