Mobile Legends has released a lot of very cool latest update events for us to try now. Included with the Balmond Mobile Legends (ML) Sacred Statue Leak, there's something good and new. So we will also see the Sacred Statue of Balmond, very different and maybe you are interested in having it. Shows there is something new from Hero Balmond. As an interesting update that you should see, so that later the Hero player doesn't miss something cool from here.
As an interesting update that you shouldn't miss at all, of course something like this is really interesting and you should try it. So something like that will indeed provide a good opportunity for the player, so don't miss all the updates and events.
Leaked Sacred Statue Balmond Mobile Legends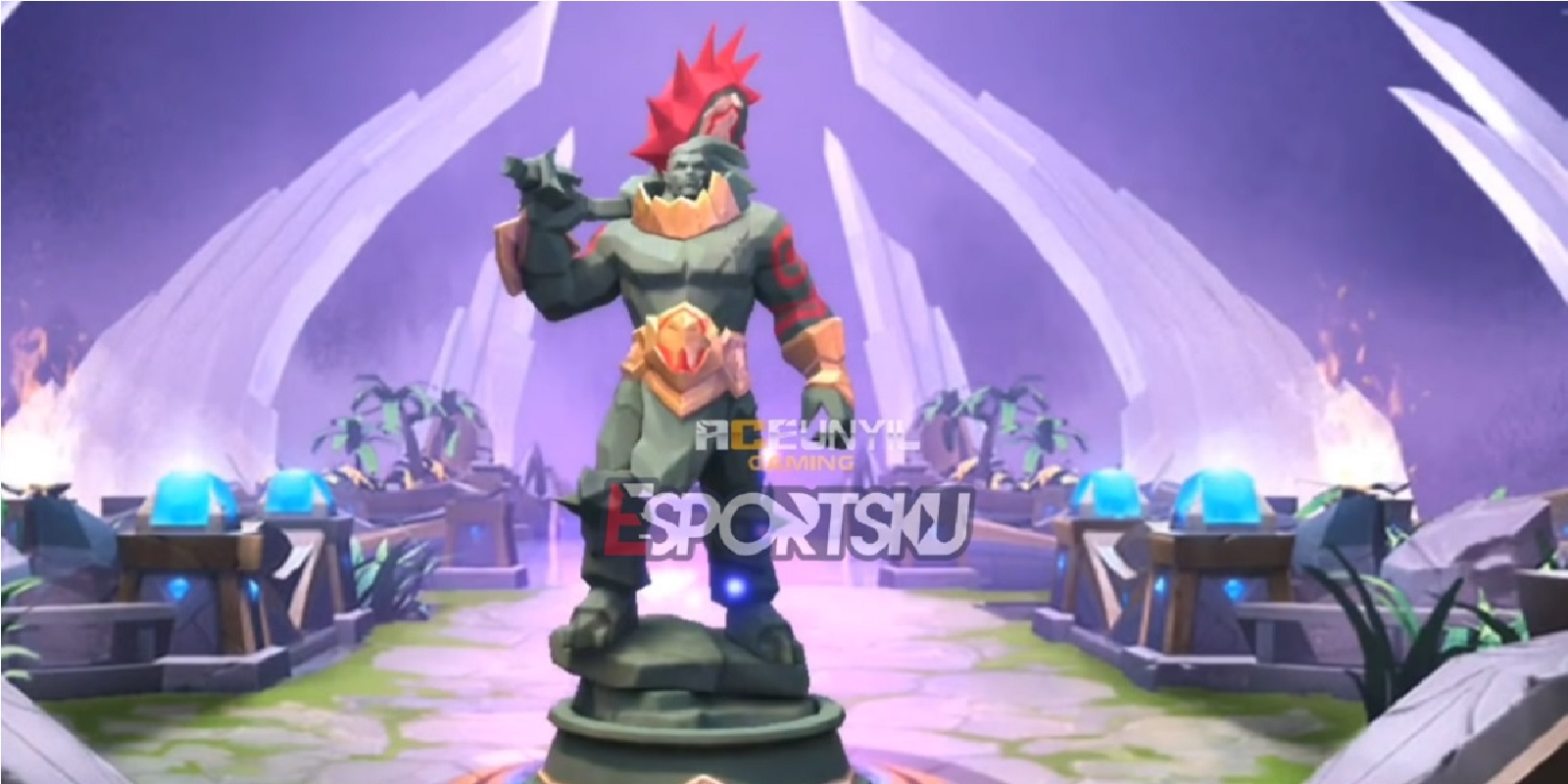 Of course, for this latest leak, the Sacred Statue that Balmond has has appeared a little in the Mobile Legends game. So that we can find out more fully, if the Sacred Statue is the latest part of the Skin that will be present on the hero.
Balmond himself is reportedly going to get an upcoming Starlight Skin, so this Sacred Statue is something new from him. Where the appearance of the Sacred Statue has a shape similar to Normal Skin Balmond, even for its appearance it has a shape that doesn't look like an Orc.
This Sacred Statue will be a special gift for Starlight users, so that means we just have to wait for the presence of this new Balmond Skin. Showing the Sacred Statue with the appearance of Hero Balmond is indeed a formidable and strong person.
Even this includes something Special and you can't get it randomly, so you might be interested in it. As the appearance of the Skin for the Tower in the match, it will definitely turn it bigger with a strong Balmond Style.
Leaked Sacred Statue Balmond Mobile Legends
But for this Balmond Sacred Statue Leak, we don't know when it will appear in this game. But in terms of appearance, the new Balmond Mobile Legends Skin Leak also looks cool, so we might be interested in getting it.
According to my own Esports, surely you will receive a lot of cool attack effects from Balmond's new Skin. So we will make the opponent retreat and not dare to fight this Balmond experiment.
Because what Esports I have seen is that the New Skin from Balmond is related to a deadly Poison. Changes his body to Green with a strong Armor, then his weapon also has a very strong poison Green Color.
So let's just wait for its presence and maybe it will be the newest Skin for you to use in the match. So that we don't feel weak, when we use the Sacred Statue and this Balmond hero better.
After knowing the Leaked Sacred Statue of Balmond Mobile Legends (ML), you can see its shape first from here. It will show Balmond's appearance which is very cool, so that we as players will definitely like all of this. Keep practicing, play wisely and don't become a toxic player!
Don't forget to follow our social media on Instagram and also subscribe our youtube channel