This is a leaked Season 21 skin prize in the Mobile Legends game. Every season Moonton always presents one skin for its players, the skin is given for free for players who reach a certain rank. Here, Esportsku has a leak regarding the Season 21 skin prize in Mobile Legends. Well, you can see the following review for a full explanation.
Season skin prizes are always awaited by players, because you can get cool skin prizes for free. For example in Season 20 yesterday, skin prizes were given to the hero Kaja.
After Kaja, then who else will get the Seasonal skin? Of course you Mobile Legends gamers will be very curious who will get the skin? Regarding this, Esportsku has a leak.
Leaked Skin Season 21 Mobile Legends (ML)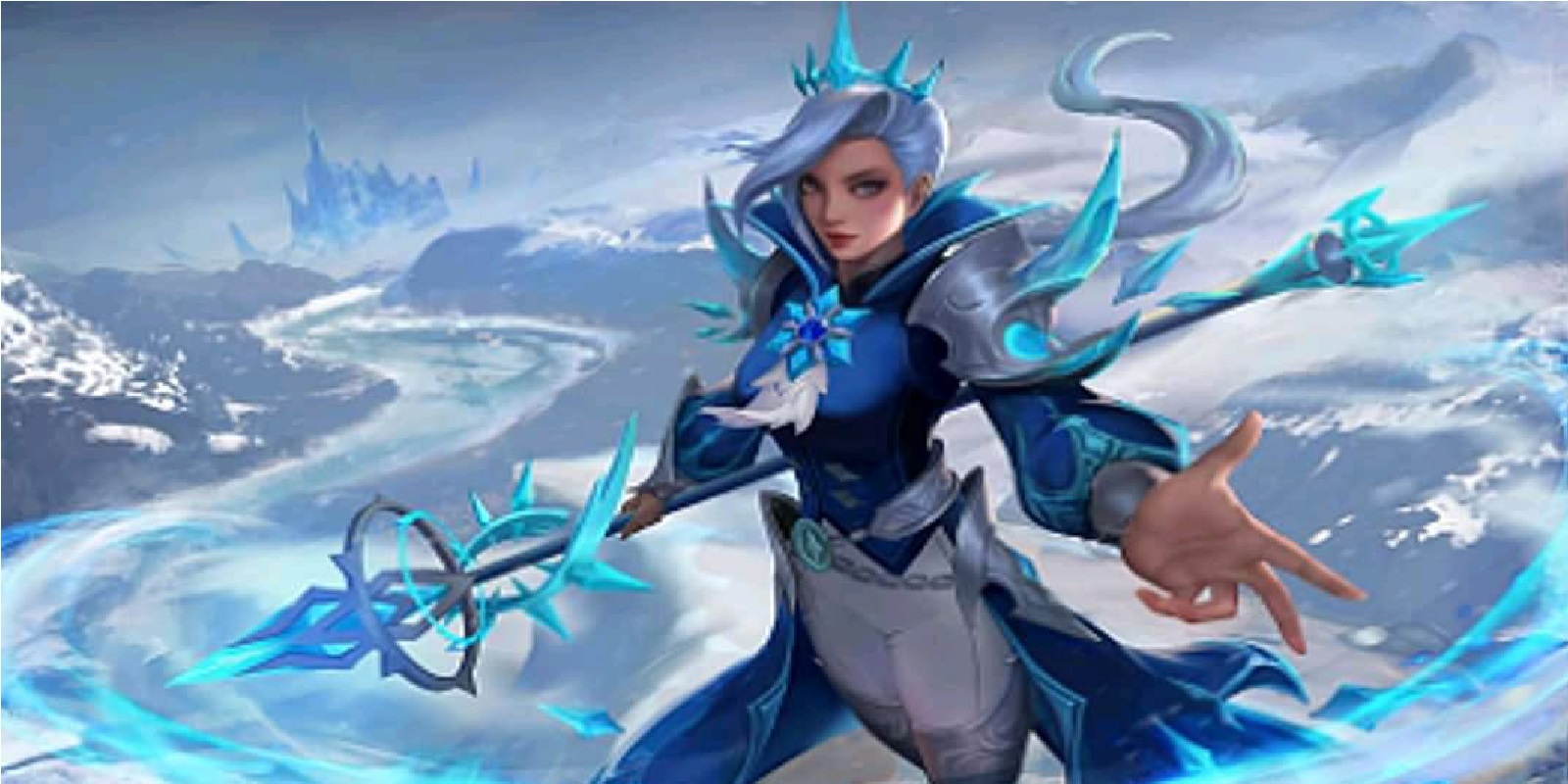 Skin Season 2021 will be given to the hero Silvanna with her newest skin called Queen Frost. This skin has been leaked for a long time, now we know the caste of the skin.
Queen Frost is a skin that has the appearance of a queen identical to ice. Silvanna herself is a fighter hero who has very strong abilities, especially in locking opponents.
This new skin has the appearance of an ice queen with a bright blue spear and a very cool warrior outfit. Silvanna's hair color changes to white with a light blue ice crown.
This hero is often played as a fighter, especially in the lore, Silvanna is a hero who is a princess from the Moniyan Empire.
Regarding this, of course it would be very cool if this one hero got a skin, the newest skin currently still has the Elite caste and also Starlight only.
Now Seasonal will be the fourth skin for Silvanna. This Queen Frost skin itself has previously received rumors to become a Collector skin.
With this information, it has been explained that the Silvanna Queen Frost skin will be a Season 21 skin that you will be able to get for free in the next update.
Silvanna Queen Frost Mobile Legends Seasonal Skin Release Date
If true, the release date itself will be on October 19, 2021. This is recorded in the Mobile Legends ranking system for the end of season 21 which will end in about 59 days after this article is published.
For those of you who are Silvanna hero users, of course you shouldn't miss getting this newest skin. Silvanna is an excellent hero as any role, this hero is versatile to play.
Especially with this skin, it can be said that Queen Frost's skin is the best skin she currently has besides her Starlight Member.
So that's all for information about the leaked Season 21 skin on Mobile Legends. The information above is a leak only, so it may change at any time. Well hopefully useful and see you soon! Keep practicing, play wisely and don't become a toxic player!
Don't forget to follow our social media on Instagram