This is a leaked Starlight Member skin for August 2021 in the Mobile Legends game. Every month Moonton always presents Exclusive skins for Starlight members, which hero gets a new skin? The following is a leaked Starlight Member skin for the month of August 2021 for the Mobile Legends game, you can see the full explanation here, right!
As you know, in June 2021 tomorrow, Moonton will release the Sun Simian Curse hero skin as its Starlight skin, then for the next month it will be very interesting to discuss what skins will be presented.
So, what skin will be the main prize for Starlight Members in August 2021? Of course this will be one of the interesting things to wait for, especially for you fans of Mobile Legends.
Leaked Starlight Member Skin August 2021 Mobile Legends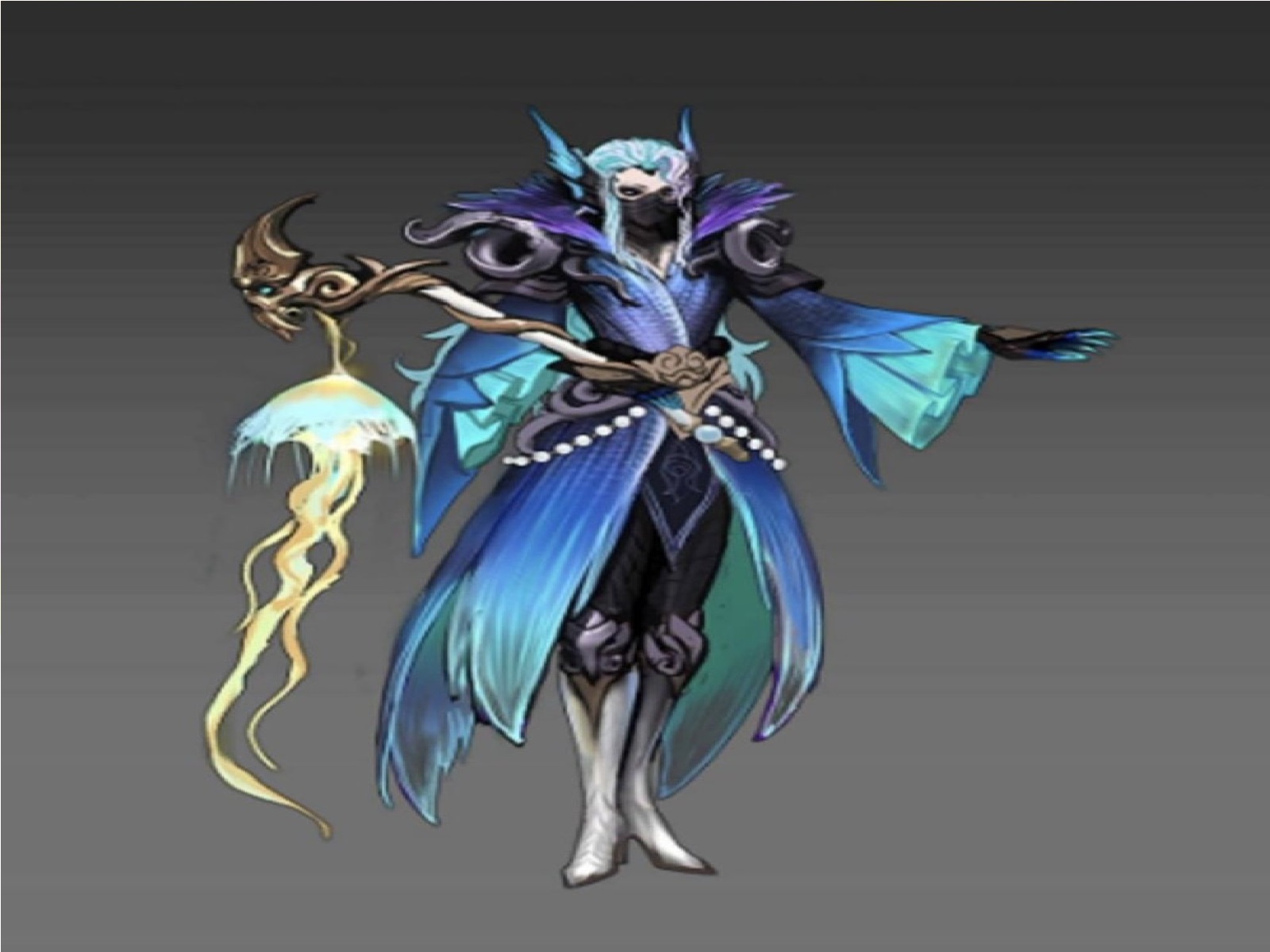 Quoted from one of the Dafrixkun leakers, for the Starlight Member skin prize in August 2021, rumors will be given to the hero Luo Yi.
Luo Yi is a fairly meta mage hero, this one hero has the Ying Yang ability which can deal considerable damage with abilities, Luo Yi's hero can be a formidable support hero in Mobile Legends.
The appearance of the latest Luo Yi hero skin itself looks very cool, with bright color gradients and quite a lot and certainly has an animation effect that is less than good.
This Luo Yi Starlight skin is similar to the Ocean skin in the previous Mobile Legends game, call it the Alpha Sea Gladiator skin, then the Karrie Gill Grill skin to the Cyclops skin.
At the top Luo Yi had curly white hair with ears that extended like fish fins. Then the color of the clothes worn has a color of sea green, navy blue and light purple with a combination of black that dominates.As for his weapon, Luo Yi used a stick that had jellyfish-like accessories that were bright gold and luminous.
This Starlight skin will be part of the Ocean Series in Mobile Legends, you can get this skin by buying a starlight member for the month of July 2021.
Leaked Starlight Member Skin August 2021 Mobile Legends
For those of you who want to get it, you can wait until August 2021 and then buy a Starlight Member that month. Also prepare 550 diamonds to buy Starlight Member in August.
So what about the newest skin for Luo Yi's hero, which will become the Starlight Member skin above? this is still just a rumor, in the future information about skin prizes may change at any time.
That's all the review about the Starlight Member skin in August 2021. Hopefully the above review can be useful and useful for those of you who need it. See you! Keep practicing, play wisely and don't become a toxic player!
Don't forget to follow our social media on Instagram