It looks like M3 will be even more exciting because there is M3 Arabia Major Mobile Legends (ML) which is the qualification event for Middle Eastern teams. Previously, the Middle East teams did not have the opportunity to enter. The Brazilian team was the same before the MPL BR was formed. They have to pass the LATAM Invitational. LATAM is short for Latin America and not only Brazil because there are other Latin teams such as Argentina, Peru, etc.
With the implementation of the Major for Middle Eastern teams, these teams will have the opportunity to play on the Mobile Legends world stage. Of course there are also prizes waiting for the Major winners.
This is actually nothing new from Mobile Legends. Because the Russian and CIS teams also passed this phase in M1 and M2 with the MLBB CIS Major. They had to pass the Major because they didn't have an MPL.
M3 Arabia Major Mobile Legends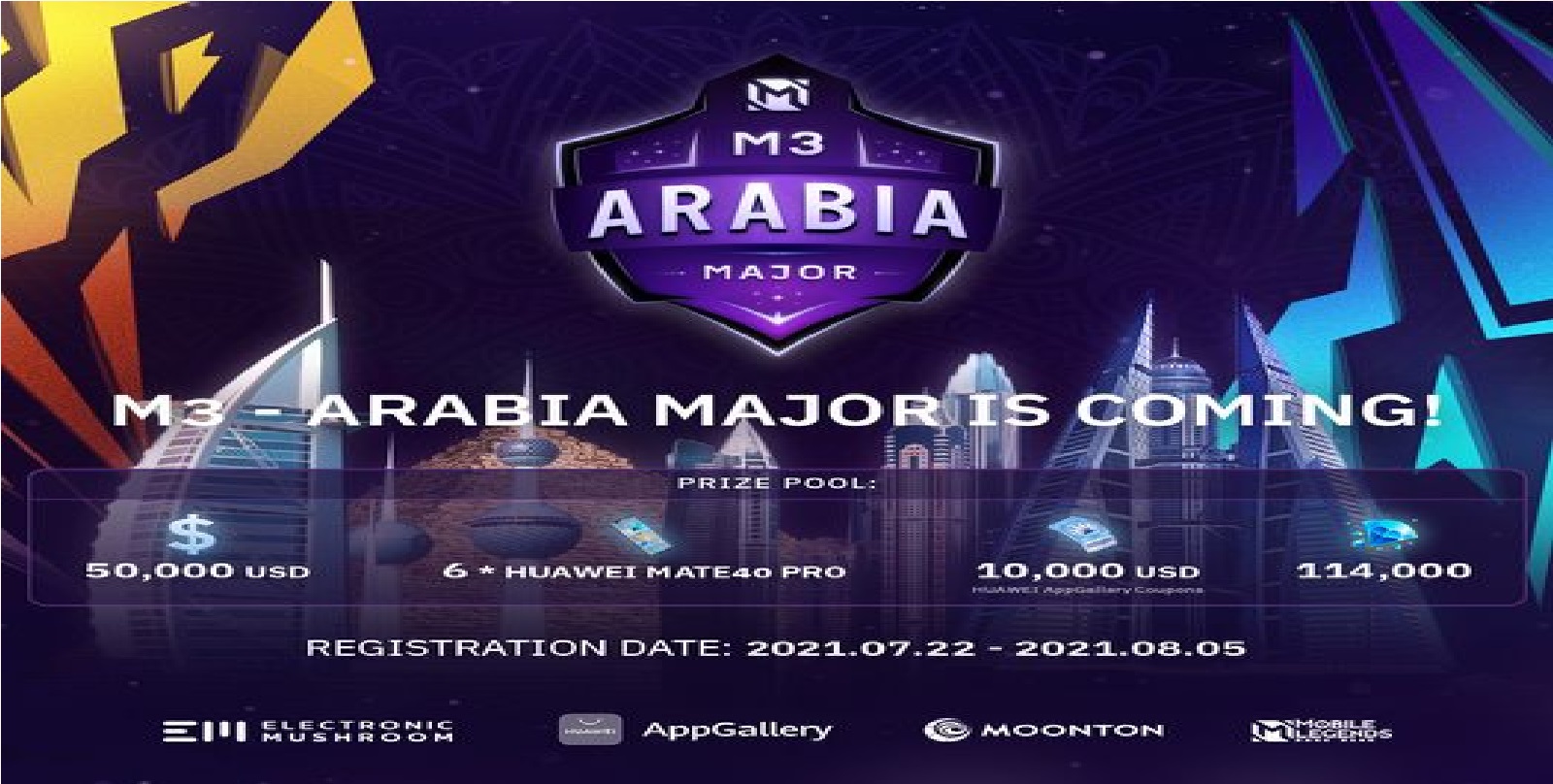 Now this time the M3 Arabia Major has opened registration for teams in the Middle East. All teams are free to participate while they are in the region and later the M3 Arabia Major Mobile Legends (ML) open qual will be held.
Open qual is certainly considered the right step for a young scene or competition. In the Middle East, the development of esports is not that booming, but with M3 Arabia this can certainly be the right step for Mobile Legends.
Currently, the enthusiasm of M3 Arabia looks very big because almost 500 teams have registered! For a new scene, this is a fantastic number and there could be more because the deadline is still long.
The teams must come from Saudi Arabia, UAE, Kuwait, Qatar, Oman, Bahrain, Egypt, Jordan, Morocco, Iraq, Sudan, Lebanon, Algeria, Tunisia, Yemen, Syria, Palestine, Libya, Mauritania, Somalia, and Djibouti to register .
The open qual will start on August 6, 2021 – September 9, 2021 for M3 Arabia Major Mobile Legends (ML). The qualification process is quite long and certainly makes sense as preparation for the M3 later. At this time, there seems to be no limit to the team that registers.
With a prizepool of $50,000, 114,000 diamonds, 6 HUAWEI Mate40 Pros, and a $10 000 HUAWEI AppGallery Coupons there are sure to be lots of teams signing up. But their main target is of course tickets to the M3.
It is hoped that the M3 Arabia Major Mobile Legends (ML) will run smoothly. If the enthusiasm is great, there is also a possibility that we will see MPL EMEA which could run in the Middle East. Keep practicing, play wisely and don't become a toxic player!
Don't forget to follow our social media on Instagram