Mobile Legends has released many good events that players must finish right now. Then there is an M3 Mobile Legends (ML) Event Bug Code, to help you quickly complete this Event. Because with the code, you don't need to be confused anymore. To make it easier, try to use the M3 Mobile Legends (ML) Event Bug Code, because this is clearly a good code. So with those of you who use this code, there is a possibility that the M3 Event will be faster.
With several new events that are present in the Mobile Legends game, it will become more and more easily resolved. This will give a slightly different impression, even that can make players more enthusiastic to start playing.
Including for the M3 Mobile Legends Event Calendar, because there are lots of prizes that you can of course receive from here. There are so many Event categories, so make sure to complete every Mission and start earning every reward that pops up now.
M3 Mobile Legends Event Bug Code
#Sသ

 ubT yp e# -2 14

#Sသ

ubType#-214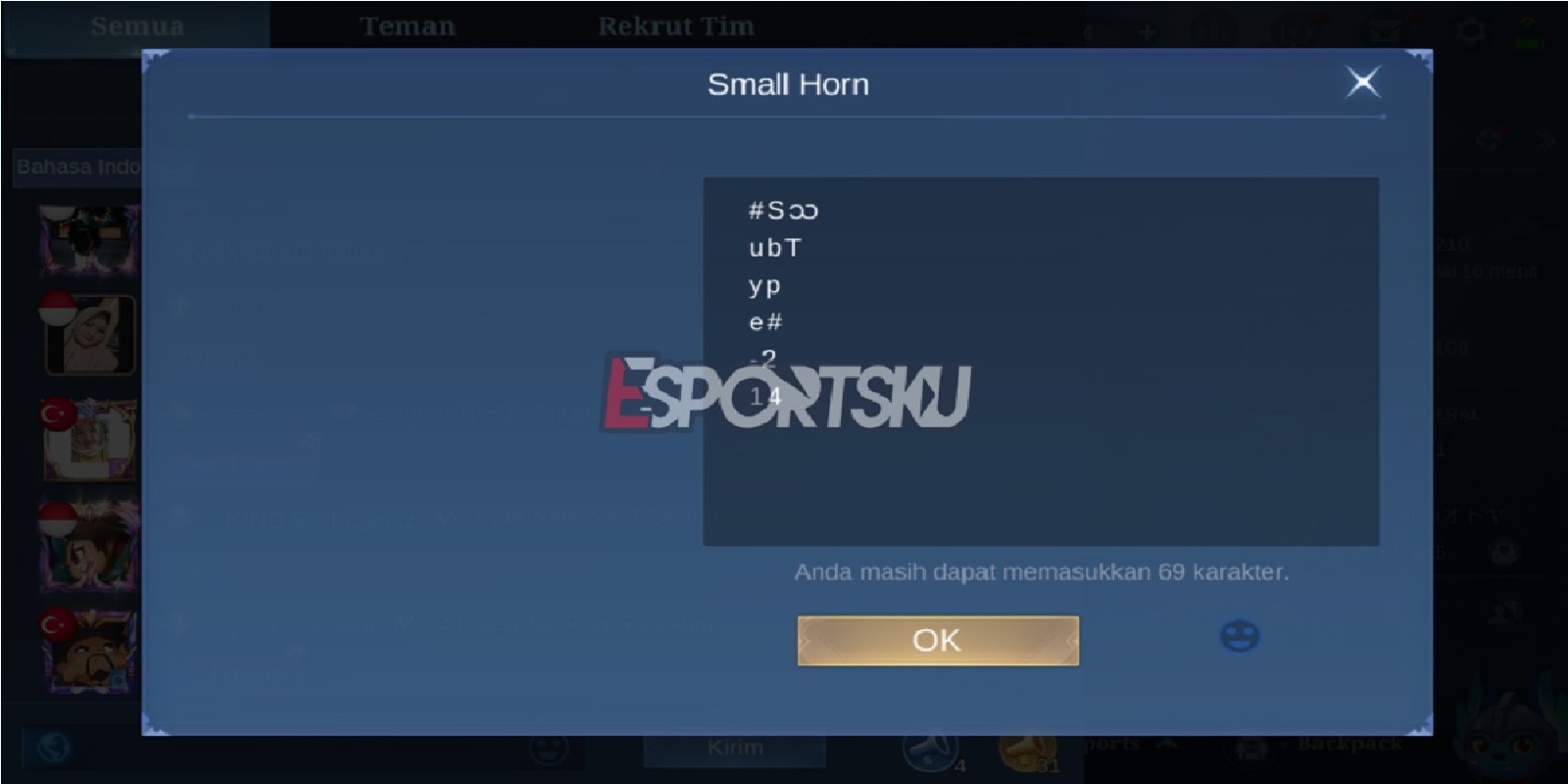 There are 2 M3 Mobile Legends Event Bug codes, you can use them right away if you want to get this gift right now. But there are some things that you really have to do, before using this Bug code and receiving the results in the event.
Before doing this, players must understand how to play the M3 Global Event Like Mobile Legends first. So that later you won't feel dizzy anymore, to be able to get cool prizes that are present today.
But sometimes it works and it doesn't, it becomes a consequence that players can accept using bugs like this. If you use it, the bug is not something that harms the account, but depends on whether or not we are successful in attracting players to join.
M3 Mobile Legends Event Bug Code
Because before you use this M3 Mobile Legends Event Bug, you have to type it first in the Global Chat. Then we start using the Blue Speaker Icon, then enter the Code and send it directly to bring up the Bug later.
So actually this is not much different from the 11 Diamond Mobile Legends Promo Bug Code that has appeared, it's just that the event is different. Now for those of you who have sent the Code in Chat, wait until a player presses it so that the mission is completed.
If all the missions have been completed, then later there will be several prizes that players can receive to improve the process of getting prizes. If all of these progress have been completed now, it means that you will be more comfortable with it, yes.
Just spam the M3 Mobile Legends Event Bug Code that Esportsku has given, so that later you will get prizes faster than others. Later the prize will be Natalia's Deadly Mamba Skin and for the Global one, M3 Pass Discounts, both of which are very useful.
Let's start trying this Bug Code, so that later you can complete the Mission faster than the others.
After knowing the M3 Mobile Legends (ML) Event Bug Code, this will help players to get Rewards faster. There will be nothing that all players need or miss, because this event is indeed very satisfying for us to try. Keep practicing, play wisely and don't become a toxic player!
Don't forget to follow our social media on Instagram and also subscribe our youtube channel