Mobile Legends has released many of the latest updates so you can try playing it right away with ease. Together with the MLBB Bingo KOF Pattern, you will continue to Draw because you already understand this. Because indeed with the pattern that has appeared, it won't be difficult when you see it right away.
Especially for events that have appeared in the Mobile Legends game, surely you will know about every update that continues to grow. Following the developments that continue to appear in the game is very good so that we can put it to good use.
Then to see the MLBB Bingo KOF Pattern, Mobile Legends players can memorize it right now. Because by memorizing codes like that, you can really understand what the process is like to be able to get prizes from the KOF Bingo.
MLBB Bingo KOF Pattern
By KOF Bingo:
2-1-3
5-8-2
9-5-1
1-3-5-9
1-4-2-7
3-1-4-7
4-2-8-5
4-6-3-5
5-4-1-6
5-4-8-2
5-4-1-7
6-2-3-9
7-5-4-1
7-8-6-9
8-4-7-9
8-5-4-2
9-6-8-3
5-1-2-7-9
5-1-3-8-2
3-6-4-2-9
1-3-4-5-8-6
3-6-2-4-7-5
5-4-2-3-9-7
Total Diamonds According to Draw:
30x: 6.100 Dm
40x: 8.250 Dm
50x: 10.600 Dm
60x: 12.850 Dm
You can really understand all of this now, so with KOF Bingo Bingo which is quite popular for us to know. So that those of you who do Draw later won't have any difficulties with this, so we can just use it right away.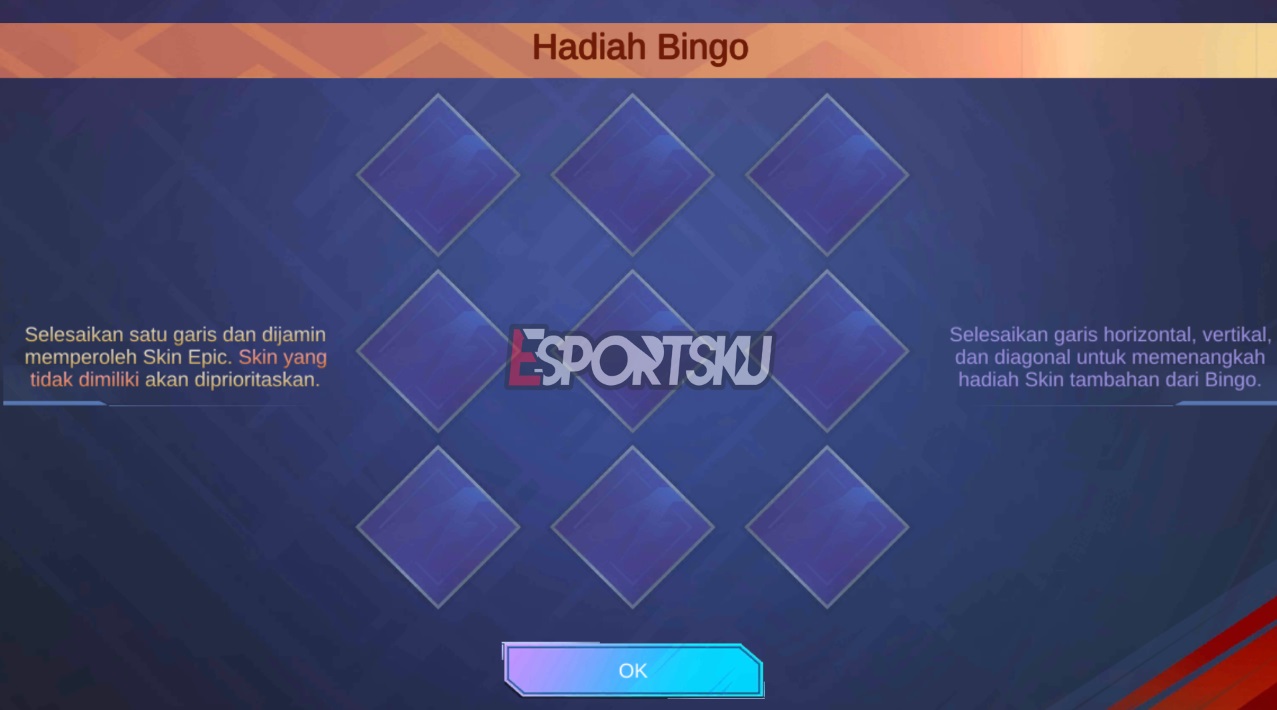 Because in this way we will immediately understand this, so that you will not be confused about doing the KOF Draw Pattern. Giving something good, then you will make you more ready to get this cool skin later.
After knowing the MLBB 2023 KOF Bingo Pattern, now is the time for us to draw again more easily because we already know this. Especially for the emergence of this new event, we can immediately choose which skin we want to have, even though it's random.