Mobile Legends is one of the best MOBA games that always presents an Epic Showcase Event every month. After previously we got a skin announcement in January which will be given to the hero Valir with the Demonlord skin. On this occasion, Esportsku will provide the latest leak about the Epic Showcase skin which will be present in February 2021.
Epic Showcase is one of the events presented specifically for those of you who are sultans in Mobile Legends. This one event was previously the Lucky Box Event which releases cool Epic Limited skins every month. But after last June, Moonton started to disappear Lucky Box and is now the Epic Showcase in Mobile Legends.
Wanwan Pixel Blast, Epic Showcase Skin February 2021 Mobile Legends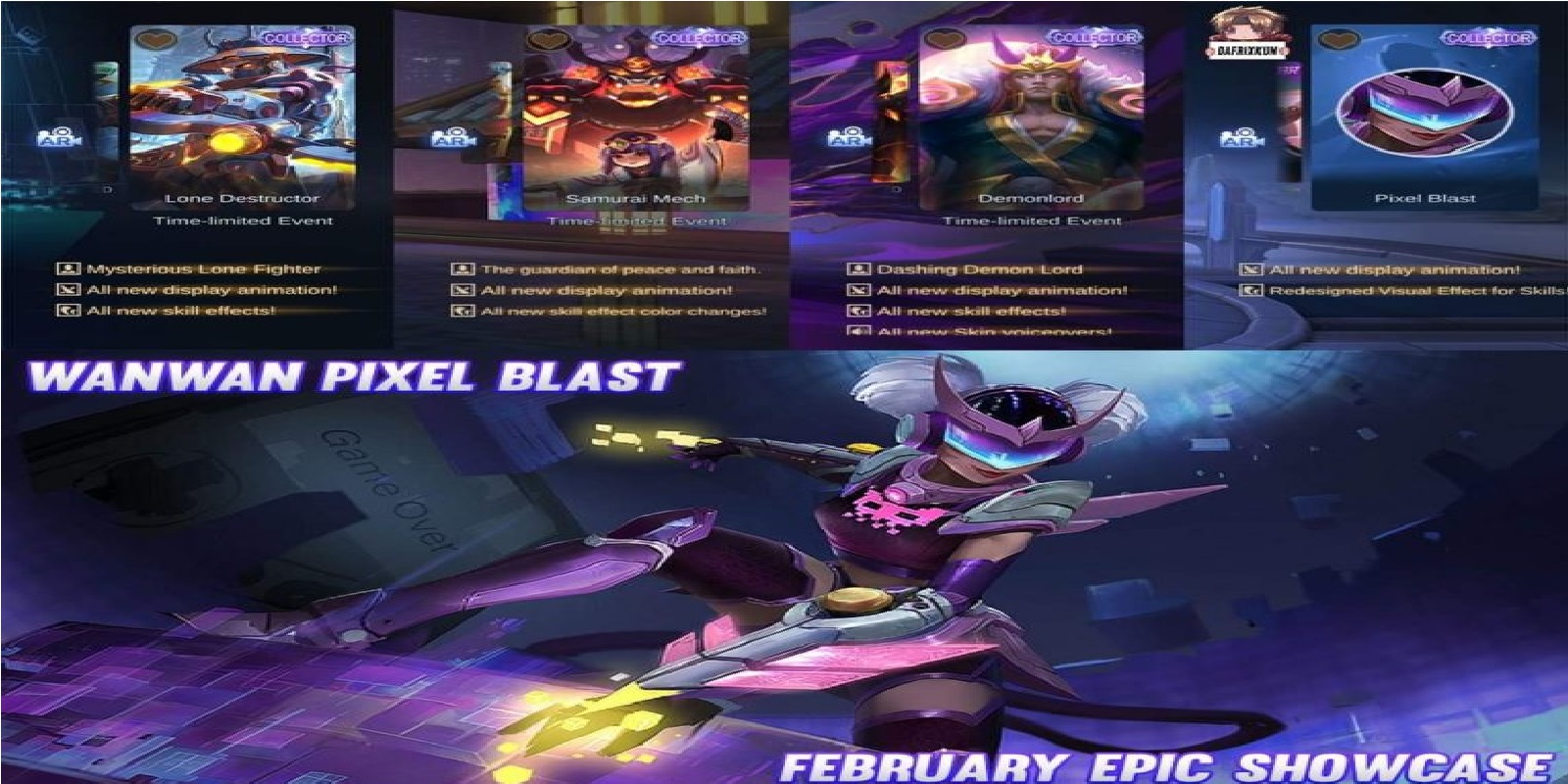 The Epic Showcase skin in February is reportedly going to be given to the hero Wanwan with the skin name Pixel Blast. We have also previously informed about this skin. But haven't got the caste from that skin. Both the release date and the price of this skin.
Now, in the information leaked by one of the leaker dafrixkun, it is said that this skin will be present at the Epic Showcase event in February 2021. Which is indeed quite suitable for the skin that the woman has.
Wanwan herself is one of the marksman heroes who is quite difficult to play. This hero is quite balanced and not very meta. Wanwan is still often played in a gameplay, be it classic, ranked to various tournaments.
Its presence itself is quite long, namely in the coming February which means, it will still be present in Mobile Legends for a long time. You will welcome the Valir Demonlord skin first in January.
Price and Release Date for Wanwan Pixel Blast Mobile Legends Skin
Regarding the release date of this Wanwan skin. It is said that it will be present on February 5, 2021. Which as usual the Epic Showcase event takes place. You can get it by spending 4000 – 5000 diamonds in the draw event that will take place later.
Of course, for those of you who are marksman users, especially those who often play Wanwan. You must write down the date and prepare diamonds from now on to get the skin.
Keep in mind, this is a mere leak. Which Moonton could have made changes to both the hero and the release date written above. But of course, this leak is certainly useful for those of you who are waiting for the newest skin from the hero Wanwan.
So that's it for the latest reviews regarding the skins that will be present at the Epic Showcase Event in February. Hopefully, the presence of this one review can make you no longer curious about the Epic Showcase skin in February. Stay tuned for more recent information. Don't forget to keep practicing, play wisely and don't become a toxic player!
Don't forget to follow our social media on Instagram