New heroes will always be present in Mobile Legends, after we know the release date of Floryn's hero, several leakers have leaked a new hero named Yin who is a fighter. Regarding Yin's new hero, here's a design view for Yin's newest fighter hero in Mobile Legends that you might be curious about.
Previously, you've seen a survey that said there was a new hero who has a small body and also looks very strong, yes, it's true that from the leak this time he got a name.
This new hero is named Yin who becomes a new fighter with cool abilities and of course it is interesting to look forward to his presence.
Yin himself is the 114th hero which will be around for quite a while in Mobile Legends, you need to know now for the newest hero released in September, Floryn, who is the 111th hero, but was exchanged for Valentina who is now the 110th hero.
New Yin Fighter Hero Leaks in Mobile Legends Mobile Legends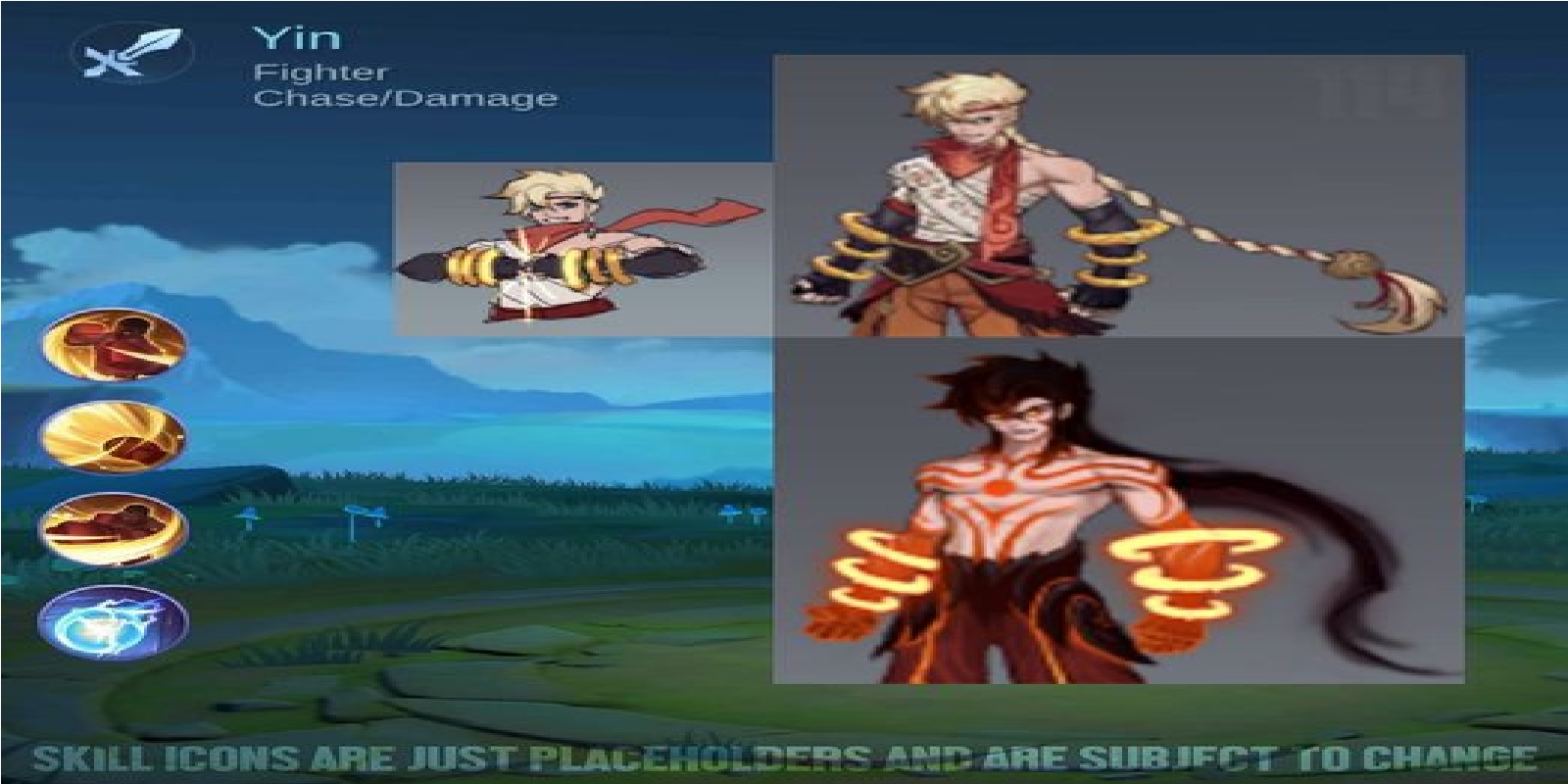 Yin is a hero-114 who has a role fighter with Chase/Damage speciality, this ability is more or less similar to Paquito where Yin himself seems to be a boxer.
Then for his own appearance, Yin is like a teenager who has golden hair with a long mane, then there is a large ring on his wrist.
Not only that, in the picture above we have also seen a normal skin that will be presented when it is released later.
For the skill icon itself, you can see which is quite similar to Paquito, then Yin will attack by punching the opponent or kicking with great damage.
In addition, the following is a leak of the skills that are known so far which may change if they are officially announced later.
Skill 1
Yin will attack the target with a predetermined attack, this attack will give particle damage which can attack multiple targets in front of it.
Skill 2
The second attack skill is quite unique, although it has not been officially announced, but this second attack will allow Yin to have a run in the specified direction using the placeholder that will follow it.
This placeholder ability will make anyone in the Yin area faint, in the sense that they may get CC from Yin.
Skill 3
Yin will target the attack towards the opponent and then transform, unfortunately there is no information regarding the transformation mentioned.
Most likely, Yin will change to a different mode like Roger and attack the opponent with increased or stronger artifact.
You need to know that the skill information above is still a leak, which means the skill explanation might change if this hero is released later and of course, the skills mentioned are not detailed as they should be, you just need to wait for this hero to be released on the advanced server first. Keep practicing, play wisely and don't become a toxic player!
Don't forget to follow our social media on Instagram and also subscribe our youtube channel