Paquito is one of the most meta heroes in Mobile Legends. Presenting this one hero makes gamers compete to play Paquito in ranked mode. Finally, after all this time, Paquito will get a nerf in Mobile Legends. The following is an explanation of the nerf given to the hero Paquito in the latest patch note released by Moonton in the Mobile Legends game. For those of you who are curious, please see the following full review.
Nerf is given after this hero gets his newest Epic skin this April, now in March, Paquito will get a significant. This is the latest Mobile Legends patch note information that gives to Paquito.
Nerf Paquito Mobile Legends information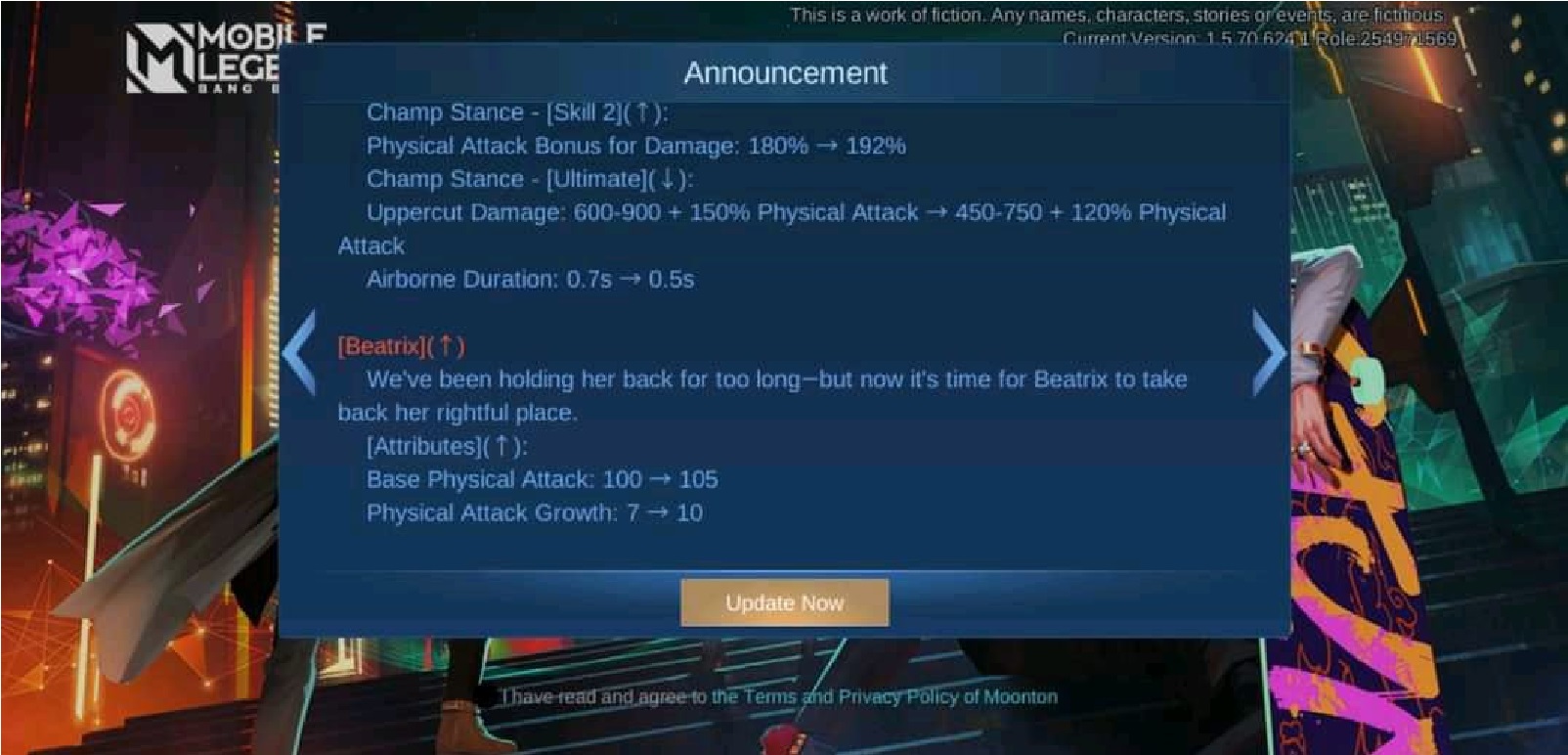 Nerf hero Paquito is given to his ultimate skill ability, even though several other skills get buffs, but the buff is arguably quite a bit bigger than nerf.
The Ultimate skill from Paquito on his Champ Stance ability will get nerf. Uppercut damage is now reduced from 600 + 900 + 150% Physical Attack to 450 + 750 + 120% Physical Attack. In addition, the opponent's airborne effect is also reduced from 0.7 seconds to -0.5 seconds.
You could say the nerf will greatly affect Paquito's future gameplay. You can adjust the gameplay with the first skill and the second skill. Those skill given several adjustments, but the damage from the ultimate decreases too much.
Paquito users will be quite difficult to play as a damager. Maybe Paquito tank is still quite meta and there are still many you can find in rank mode. Now for Paquito offlaner, this will change greatly and make it difficult for Paquito to compete in meta.
Update Paquito Nerf on the Original Server Release date?
Regarding this latest patch update, it presents the Alpha Revamp hero. You could say that in the next few months maybe you will be able to feel the patch note update in which there is a hero Paquito getting nerf.
Even so, it's quite unfortunate, because the latest survey for Paquito's own hero is here and will soon be released in Mobile Legends. Regarding this, Moonton will certainly provide new adapters for Paquito in the future.
So what do you think about the hero Paquito who gets nerfed on the latest patch note update released today on the advanced server? Will Paquito come out of the meta hero line?
With this nerf, hopefully the Paquito hero will be balanced enough to play. Some Paquito users will certainly be quite disappointed because they have to adjust the latest gameplay if they still want to use it in a ranked match.
So that's a review of the presence of nerf on the hero Paquito in the latest Mobile Legends patch note. Hopefully the reviews above can be useful and provide the latest information for you Mobile Legends players. Keep practicing, play wisely and don't become a toxic player!
Don't forget to follow our social media on Instagram