Mobile Legends is a MOBA game that has many cool heroes and skins. One of them is the Zodiac Series Skin given to Badang's hero in Mobile Legends. This is the price and how to get the Zodiac Badang Leo skin in Mobile Legends. Esportsku will show you how to get the Zodiac Badang Leo skin in the Mobile Legends game. You can see the full review below.
Badang is one of the fighter heroes that is quite good, this hero has enormous damage and high defense capabilities. Badang's ability gives a very strong attack with one hit.
Playing Badang hero is also quite easy, this hero has quite a lot of skins that you can have, one of which is the Zodiac Leo skin. Now about this skin, please refer to the following review.
Price Badang Leo Zodiac Skin Mobile Legends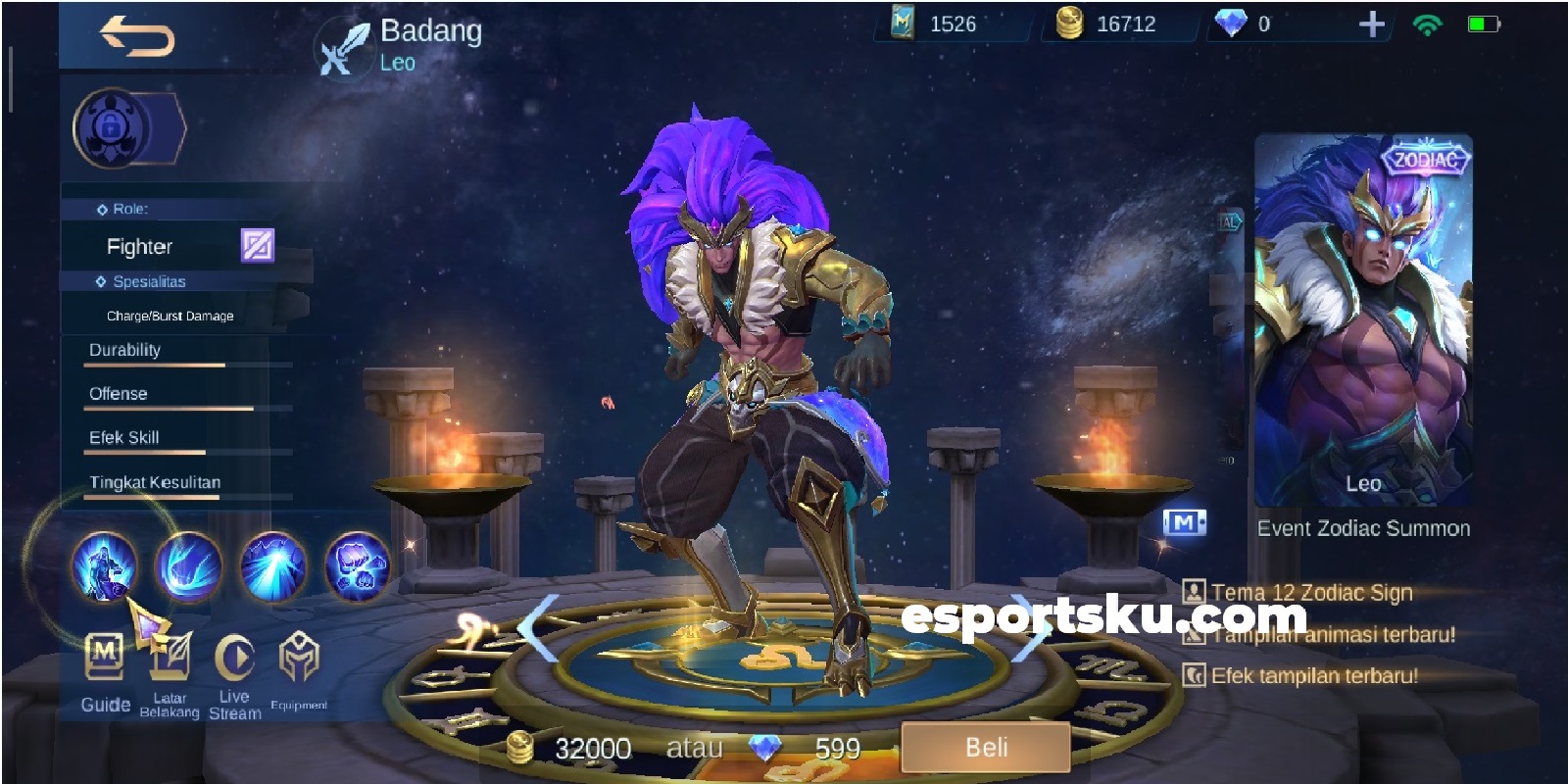 For the price itself, Zodiac Skins vary greatly, you also get a significant discount of up to 60% when you get Zodiac skins at a low price.
Now for the price of the Leo Body Zodiac Skin, it is around 1200-2000 diamonds or Crystal of Aurora. Which price will also be cheaper with the discount mentioned above.
The event system for getting Zodiac skins is arguably Gacha, every draw you do will give players a different star. Can be called hockey or not.
Well even if it's not hockey when you draw, you need a high price. And if it's hockey or lucky, you can get a hefty price.
The price above can also be cheaper by about a maximum of 60% if you have more than six other Zodiac skins. for one Zodiac is 10%, 2 skin Zodiac 30% and so on.
So it is certain that the price of this Zodiac Leo skin is indeed very diverse and players can get the minimum possible with a few tips.
Then how to get the Zodiac skin in the Mobile Legends game. Please see the following review, yes!
How to get Leo Mobile Legends Zodiac Badang Skin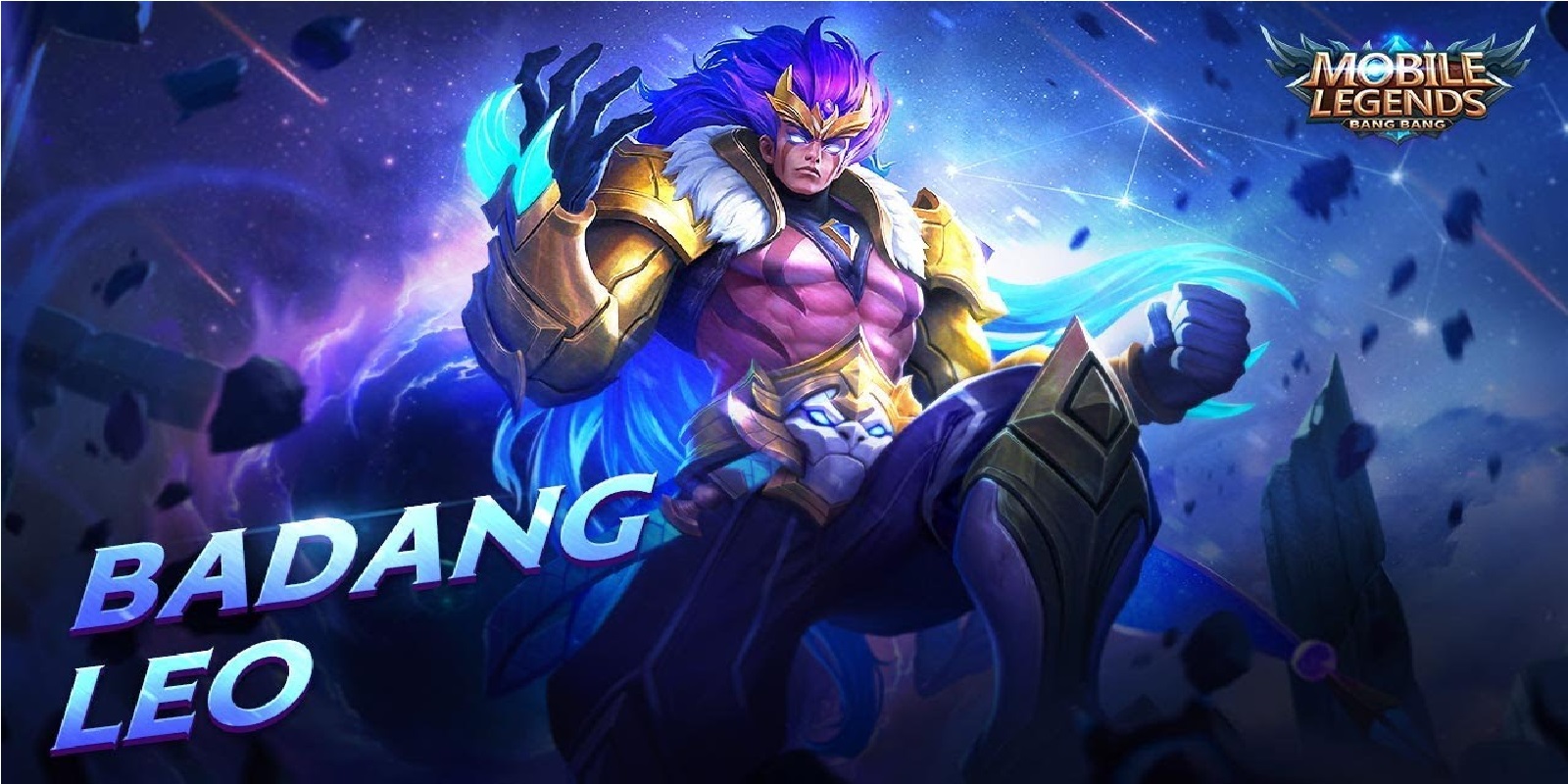 Then to get this Zodiac Leo hero Badang skin, there are several things you have to make sure, namely preparing diamonds or crystals of aurora until the resale date regarding this Badang Leo hero.
Just like the date of the Leo Zodiac, the release of this Badang Leo skin is on July 23 to August 22 every year. You can get the skin by participating in the Zodiac Summon event.
Please go to the Event menu by going to Shop > Draw > Zodiac Summon and please draw the skin you want.
Next draw until you can get the skin Zodiac hero Badang Leo in the Mobile Legends game.
So that's it for a review of the price and how to get the Zodiac Badang Leo skin in the Mobile Legends game. Hopefully the above review can be useful and useful for those of you who need it. See you. Keep practicing, play wisely and don't become a toxic player!
Don't forget to follow our social media on Instagram