Mobile Legends has released a lot of the latest things that we can try to play with ease. Finding out the price of the Minsitthar Gilded King Elite Mobile Legends (ML) skin turned out to be enough to make the players curious. Because the Minsitthar Gilded King Skin does look cool in having a good attack effect.
Also look at the Minsitthar Gilded King Mobile Legends (ML) skin price, you can find out before buying it later. Certainly at this price, players will also have the opportunity to own it easily.
Prize Skin Minsitthar Gilded King Elite Mobile Legends (ML)
The Minsitthar Gilded King skin has a price of 599 Diamonds or IDR 150,000 before you buy it directly in the shop. Showing Hero Minsitthar with the appearance of a war king, even bringing his own characteristics to protect many people with his strength.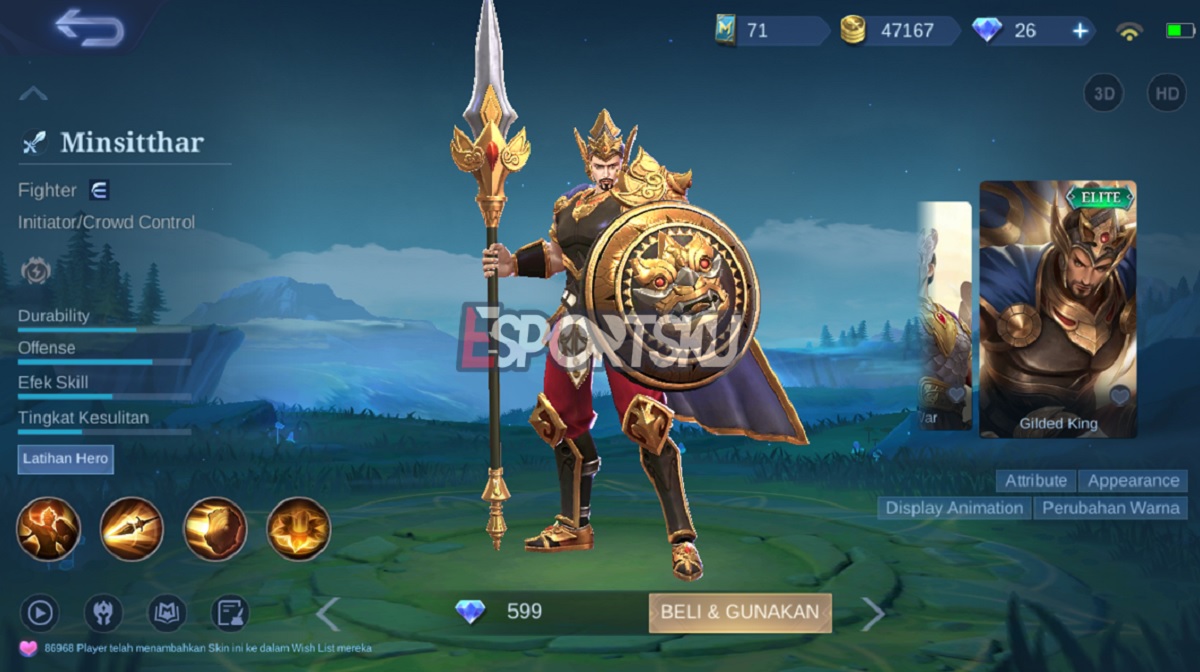 Gilded King is also one of the Skins that is present in Fragment Exchange, apart from that price you can have it for free. Of course, by using this skin, of course you also have a pretty cool picture for us to use it right away.