PUBG Mobile presents a batik suit. In this article, we will give a look and how to get these settings permanently. Every season, PUBG Mobile presents new skin items with various themes. There are events and offers that arrive every season in this popular battle royale game.
Even though it is famous as a realistic battle royale game, PUBG Mobile still provides skin items.
However, the function of skin items in this game does not have an effect on character skills or weapon stats. But only as a cosmetic.
PUBG Mobile Presents Batik Suits, Here's How to Get It!
Currently PUBG Mobile presents a batik suit. Of course it will be interesting for players from Indonesia to be able to have this typical Indonesian suit.
Interestingly, the batik suit is available at the shop, not at the bidding event. It comes with a Gundala suit. Not finished with Gundala, PUBG Mobile has again spoiled players from Indonesia with this Batik suit.
However, unlike the Gundala offer which is available for a limited time, this Batik suit is permanently available in the shop. That means you can get it at any time.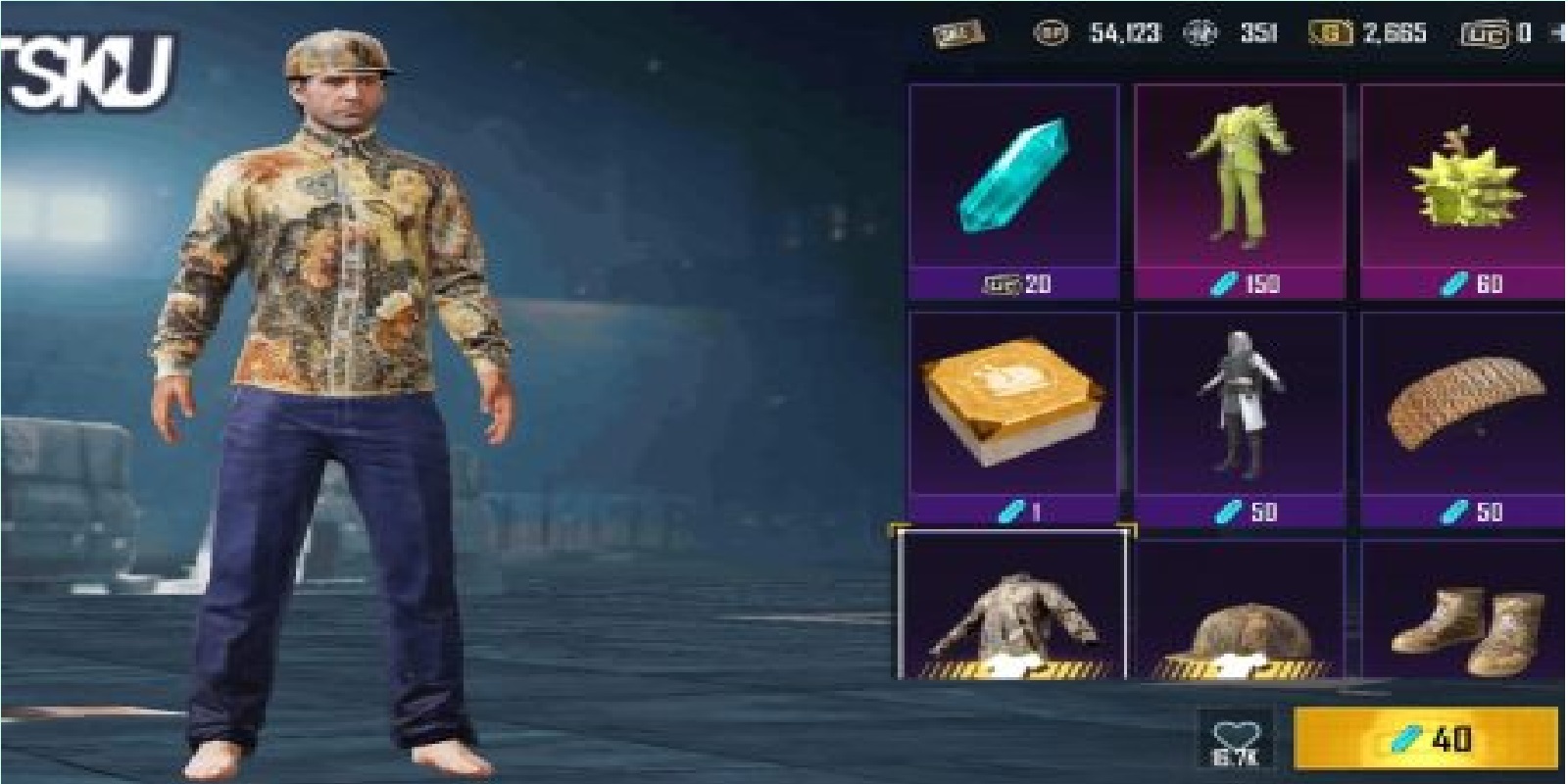 In appearance, this batik suit has a distinctive batik pattern with a yellow-beige base color. Her outfit is actually displayed as a batik shirt, not in any other model's suit. This makes the suit present as an authentic batik and tends to be formal.
The suit comes in the form of a top skin only, namely the shirt. Unfortunately there is no batik skin for the pants. That makes you have to use other skin pants to complete the look.
In addition to the batik shirt, this offer also provides hat skins, shoe skins, parachute skins, and batik-themed Kar98k weapon skins as well.
Here's How to Get It!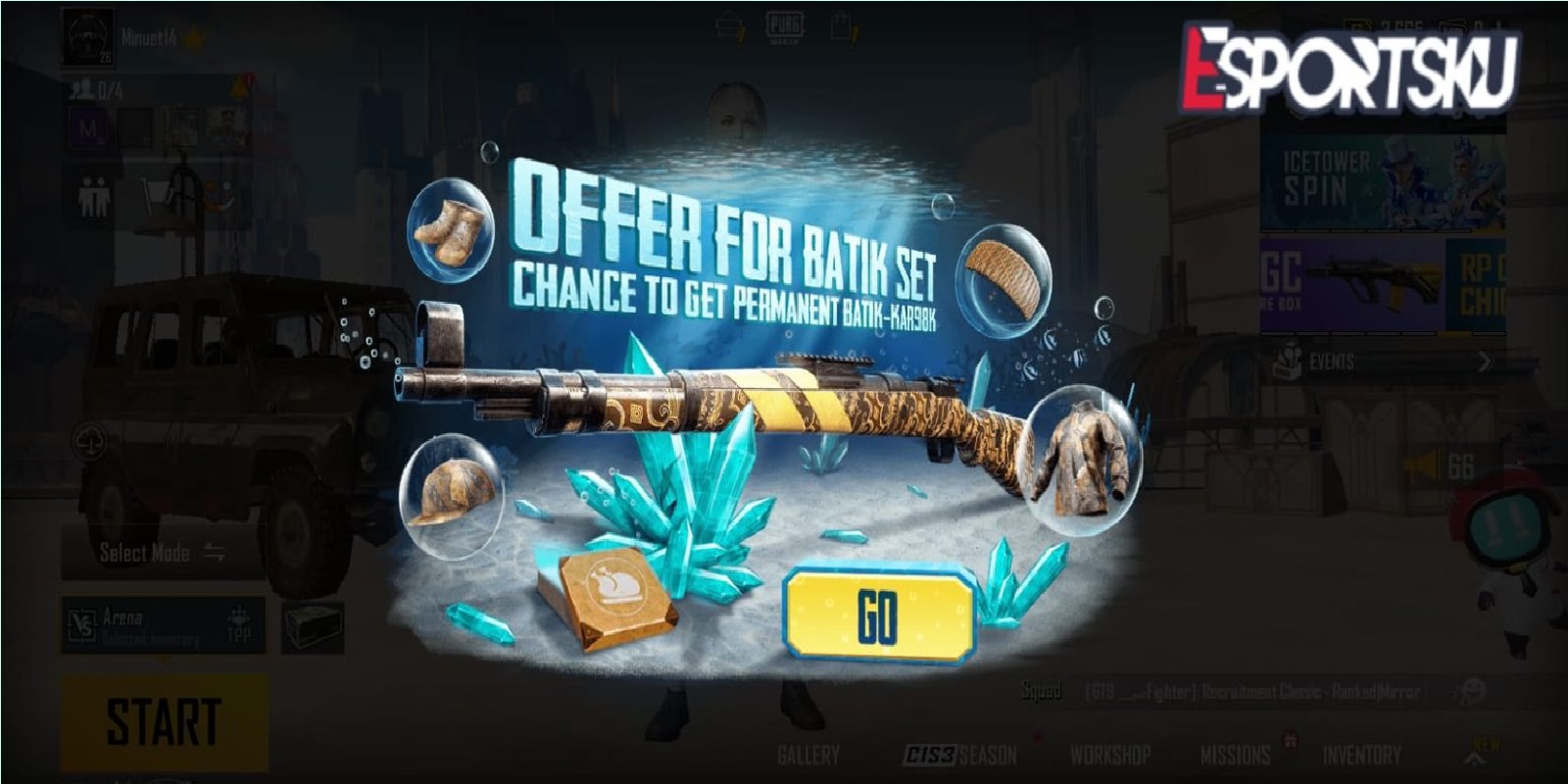 As we mentioned earlier, this Batik suit is available at the PUBG Mobile shop. Therefore, log in to the PUBG Mobile game and enter the shop menu in the game.
Now, these batik-themed skin items have Ocean Crystal prices. This is the same as previous Gundala suit offerings which were rewarded with Ocean Crystals.
The price for one Ocean Crystal item is 20 UC. Now you have to buy this item as much as the price of the Batik suit and other batik-themed skins available in this shop.
The price for the Batik suit is 40 Ocean Crystal items. The price of the batik hat skin is 30 Ocean Crystal items and the shoe skin is 30 items too.
As for the parachute skin for 50 Ocean Crystal items. The price of this batik-themed parachute skin is actually more expensive. You can get these items permanently.
Now for the Kar98k Batik skin, you just need to buy it at a price of 1 Ocean Crystal item. However, this is for purchasing items that have various gift items in them, including the batik-themed Kar98k skin.
At this point you have to issue a bigger UC in order to get the Batik skin from the favorite sniper. Keep practicing, play wisely and don't become a toxic player!
Don't forget to follow our social media on Instagram and also subscribe our youtube channel