Mobile Legends will release one skin every year with the Legend caste. After last year we had the Legend hero skin Granger Starfall Knight, next is the Legend Valir skin. This is the release date for the Legend hero skin Valir Infernal Blaze in Mobile Legends. For those of you who are curious about when this skin will be available. You can get it, here is information about the release date of the Legend Valir Infernal Blaze skin in Mobile Legends.
Valir is a mage hero who seems to be Moonton's favorite child. This hero is considered very good as a guard who becomes his second role after the mage.
Valir has a CC ability that is able to push all opponents and cannot easily approach him. Large damage attacks are also Valir's strengths, especially in his ultimate which can increase all skill attributes that make him very strong.
This hero will get a new skin that is of the Legend caste in 2021. A Legend Valir skin called Infernal Blaze which has been leaked in the Mobile Legends game for a long time.
Release Date of Skin Legend Valir Infernal Blaze Mobile Legends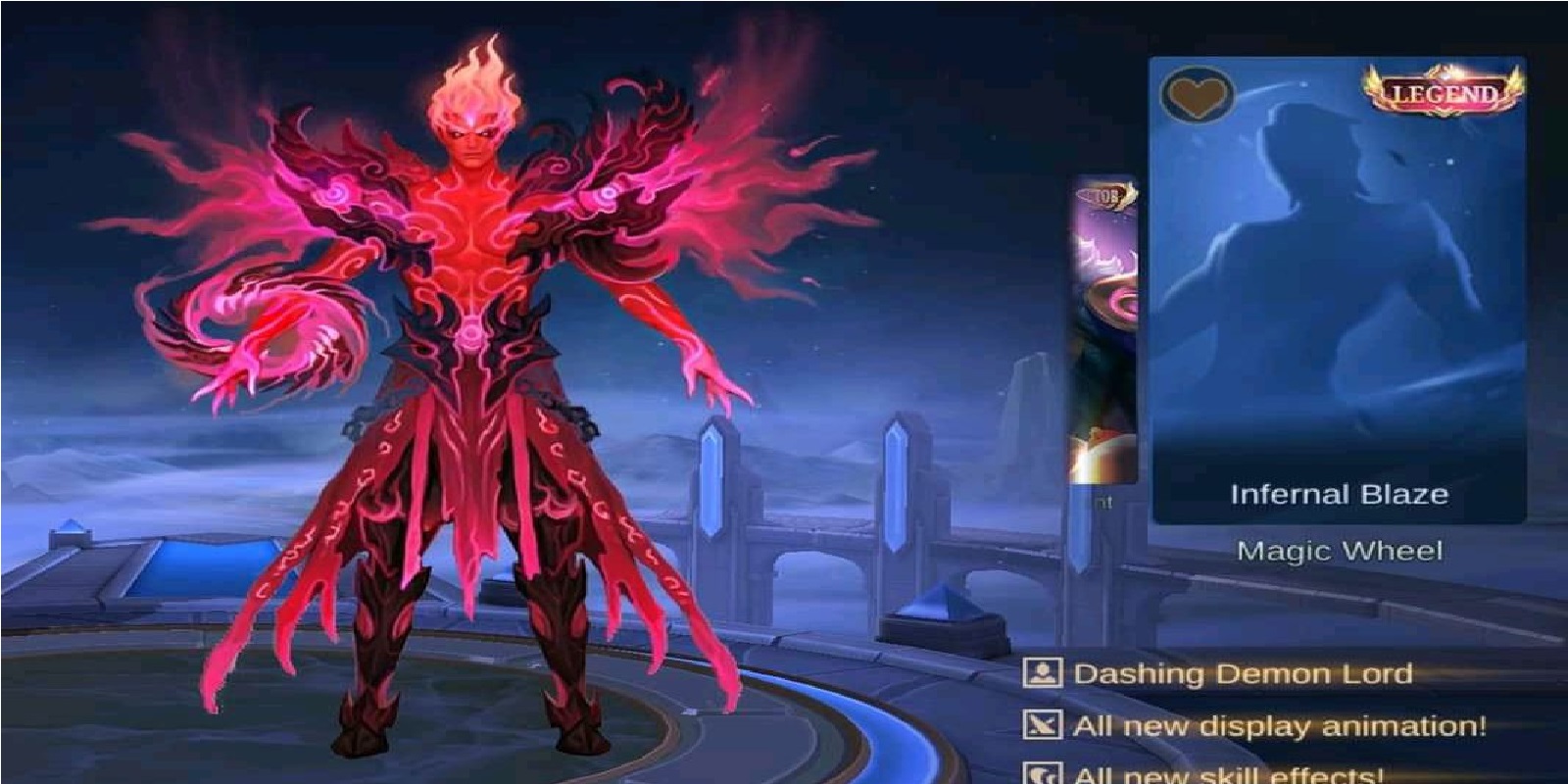 The latest Valir Infernal Blaze skin will be released on October 16, 2021, later you can get the Legend Valir skin through the Magic Wheel event by exchanging Magic Crystals to claim it.
At the same time, the Magic Wheel will also get a new UI change, not only the appearance, the draw system is also updated which looks more simple, simple and modern.
This change update was released in conjunction with Project Next Phase 3 today, but the skins will follow as on the date mentioned above.
The Legend Valir skin has an unusual appearance, as a Legend skin, it is certain that the skin will have extraordinary animations and skill effects.
Of course the animation presented by the Legend skin is the best of all the existing skins, especially with the fire effect from the Valir hero attack, making this Legend skin very special.
Price & How to Get Skin Legend Valir Infernal Blaze Mobile Legends
For the price of one Legend skin, it ranges from 10,000 to 12,000 diamonds that you have to spend, with a calculation of Rupiah, the price is around Rp. 3 million.
Before getting it, you must know the price of the skin above, which for F2P players, you can't force your dry pockets to buy the Valir Legend skin.
Meanwhile, to get it as usual you have to draw on the Magic Wheel event. The mechanism to get it is the same, you just need to draw, until the bar is full and get a Magic Crystal.
Finally, exchange Magic Crystals through the Shop at the Magic Wheel event and you managed to get the coolest Valir Legend Infernal Blaze skin in Mobile Legends on this one. Keep practicing, play wisely and don't become a toxic player!
Don't forget to follow our social media on Instagram and also subscribe our youtube channel