Mobile Legends is never bored in releasing cool hero and skin updates that you can have right now. Even with Summer Hayabusa and Kagura Skins that will be revamped in the Latest Mobile Legends (ML), it's no longer surprising. Because the Revamp that happened to this skin too, has actually become something very interesting for us to see now. Included with the Latest Skin Summer Hayabusa Kagura Revamped Mobile Legends (ML), this is good news for Hayabusa and Kagura players. Because the Skin Couple of the two Heroes finally received a very good Revamp and looked cooler.
You might be interested in some new events like this, because they will definitely get even cooler prizes. Not only in the event, but the update will also increase so that more and more, only you guys just have to see and look for what are the prizes for this new update.
Moreover, by presenting the latest event at this time, namely 515 M World. With various prizes and other interesting promos ranging from skins, emotes, recall effects, yellow diamonds and many others. The yellow diamond promo is also being implemented at this time a lot of promos will be given such as heroes, skins and recall effects and many others. The Guinevere Psion Of Tomorrow skin legend event is also being held this event is also intended for you sultan players to be used as collections
Revamped Hayabusa and Kagura Latest Summer Skin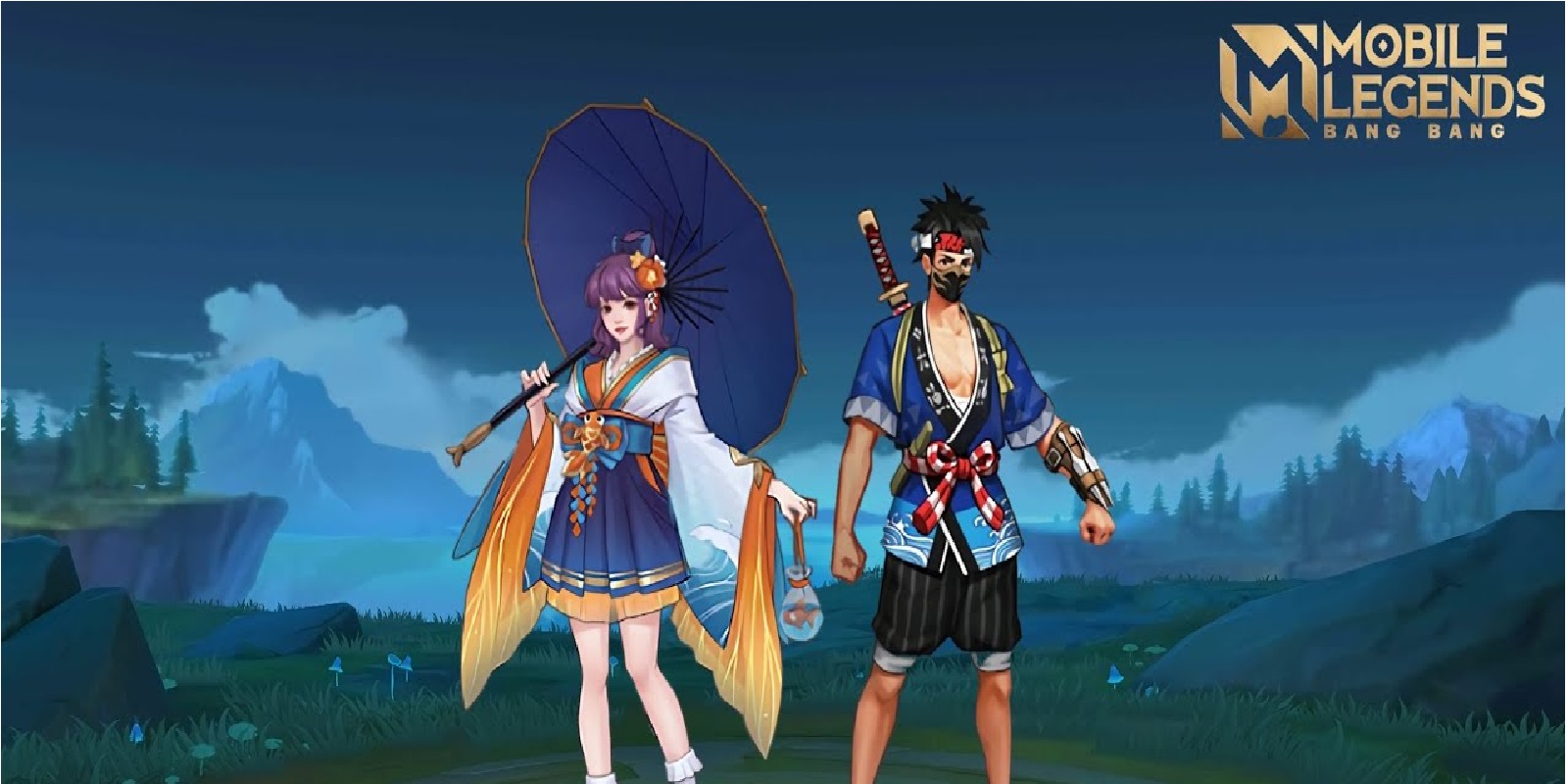 Hayabusa Kagura who is a Couple in this Mobile Legends game, their skin has been leaked for the latest Revamp which is very cool. It can be seen from the new Survey that has emerged from this game, you will definitely be cooler if you use the Skin Revamp.
The two heroes get a revamp on their skin which does look cool for a summer skin. Hayabusa will get a revamp that can make it more HD and fresher. Of course, the Hayabusa hair tie is also different from the previous one. This time the revamp is fresher than before, the clothes are still the same as before.
Kagura also got a revamped skin and revamped her skin starting from a more HD image and the umbrella is different from the previous model, the change in her clothes will also change color but it doesn't look too much and Kagura's hair color also looks different in this leak.
These two skins will probably be released in the near future, it is not known when for sure but many leaks have been seen. Maybe those who don't have this skin with this revamp will be purchased, maybe you Hayabusa and Kagura players after the revamp will be interested, of course.
That's the explanation about Hayabusa and Kagura's special summer skin that will be revamped. Let's just wait for the continuation of the update that will be given to the players, of course. Keep practicing, play wisely and don't become a toxic player!
Don't forget to follow our social media on Instagram and also subscribe our youtube channel