Mobile Legends has released a lot of good and cool Skin updates for its players. As well as the presence of a Skin Collector in August 2022 Mobile Legends (ML), Sun Wicked Flame will burn the Enemy mercilessly. This skin has a theme that is so cool, the appearance of the skin is coming in August. Sun Wicked Flame will take the Debut. Is the newest skin that will be present in this game, it will definitely have cool effects and attacks.
An event that is quite good and fun for us to complete, will definitely have a variety of very cool new prizes. Completing missions like this will help Mobile Legends players, can immediately have a lot of skins and other rare gifts into their own account.
Sun Wicked Flame!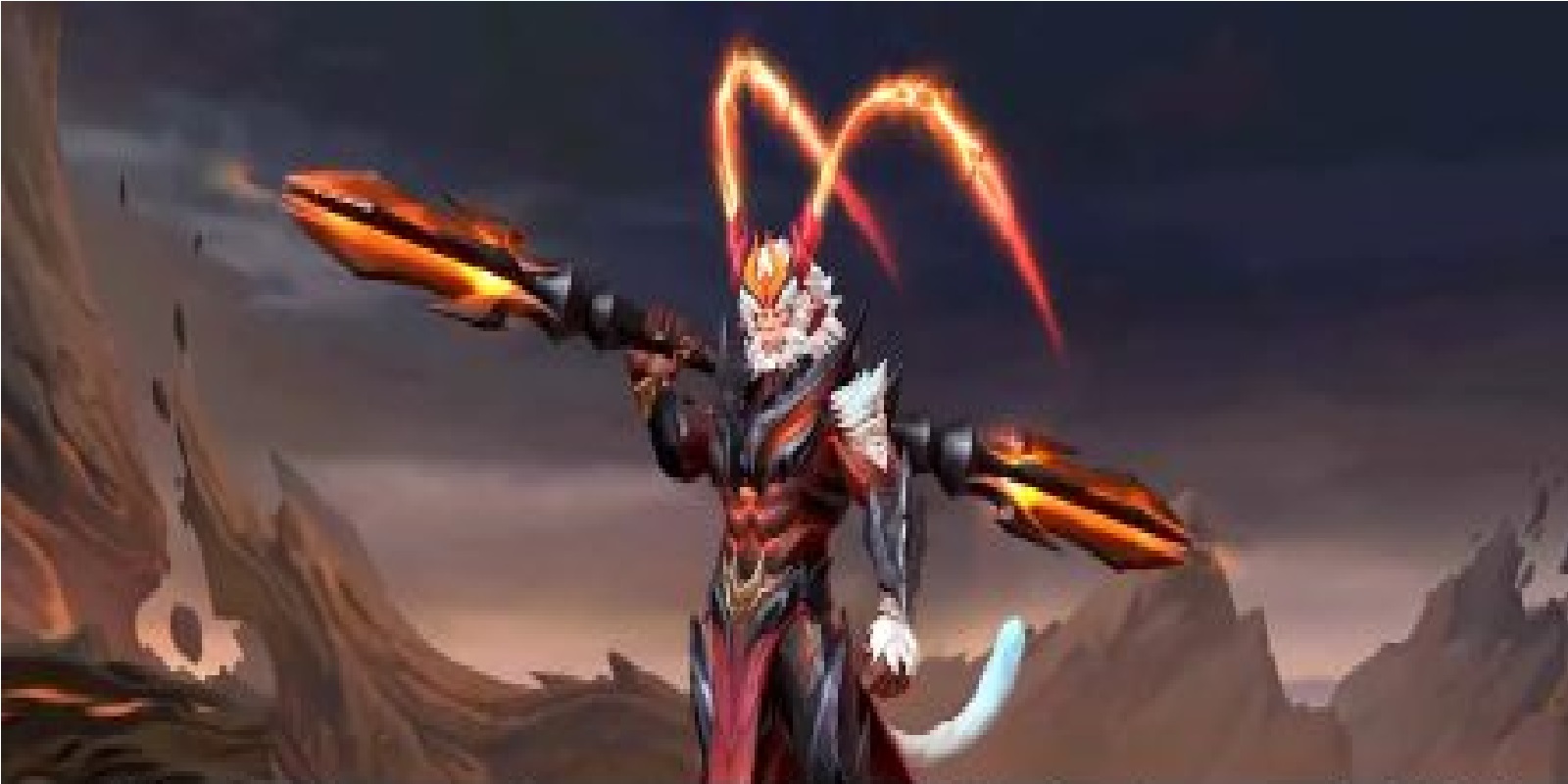 In August 2022, we will have a new Skin Collector named Sun Wicked Flame. One of the skins that has the theme of anger, even the strongest power that will destroy the enemy very easily.
Because the Sun Wicked Flame Collector Skin itself has the appearance of a cruel Fire Monkey. Appearance Sun's own face has white hair, and has horns between its crowns with a large size along with a very smoldering fire.
Then for this Sun Body, it seems to have a Fiery Red Magma, as well as White Feathers on the arms and shoulders. If what Esports I pay attention to, this Sun uses an Armor with a Dragon Face shape in the middle of the chest. As well as a large black weapon that each end has a very hot fire.
Sun also has a Cloak at the waist down, like it's made of Magma Dragon Skin. Even his Armor equipment from the Pants to the Feet section, were all ordinary Armor but a shield that would never break.
If Esportsku advice you understand Tips for Using Hero Sun Mobile Legends, before taking this Skin Collector, yes. The skin is good but the game is messed up, so it will be a loss when you use it later.
Sun Wicked Flame!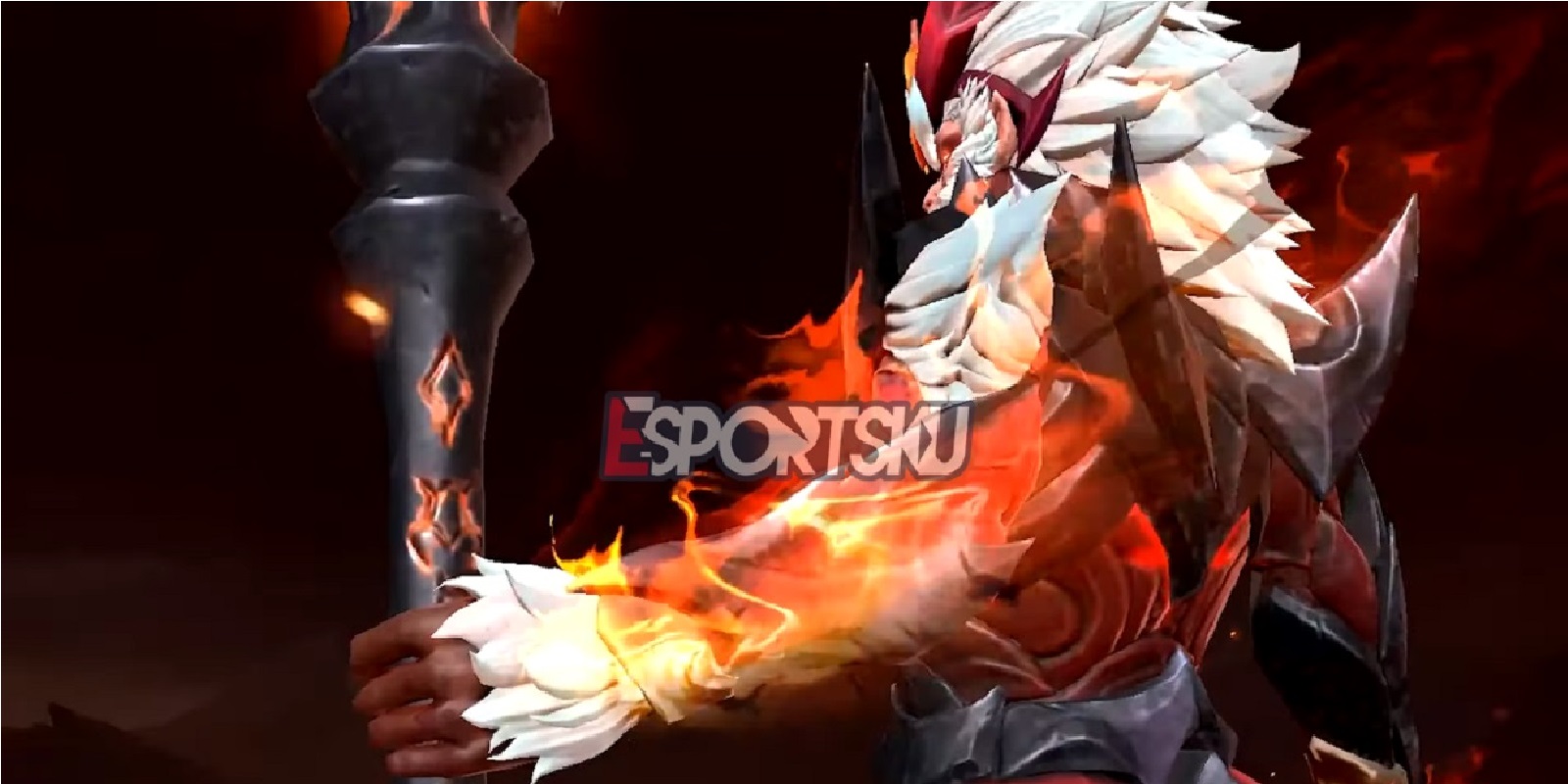 The various attack effects that Sun gives will release Fire and Magma Rocks, especially throwing sticks that become Big. When Sun uses Skill 3 on the enemy, there is a huge smack to the opponent with Damage with smoldering Lava.
Then the shadow of Hero Sun would also actually give off the same appearance as himself. This is the effect that makes Hero Sun deserve a Skin Collector, because the theme given is very cool for collection players later.
The back of the Sun Animated Background itself is related to Magma, in fact it is another Collector's place. If you know the Skin Collector Khufra Volcanic Overlord, there seems to be a connection between the two of them in this newest Collector Theme.
This Collector skin will be present together with Benedetta Death Oath and Franco Valahlla Ruler. Those of you who are after one of these Skins, can get it back in August 2022.
If you already know the August 2022 Mobile Legends (ML) Skin Collector, Sun Wicked Flame will punish your opponent without mercy at all. Because the power of this fiery Monkey is very uncontrollable, but you can have it from the upcoming Grand Collector. Keep practicing, play wisely and don't become a toxic player!
Don't forget to follow our social media on Instagram and also subscribe our youtube channel