Free Fire has released a lot that you have to try to complete in order to get new rewards. Including from The First Battle Free Fire (FF) Tales Event Schedule, it turns out that there are many interesting things that we can find from the event. That's why you definitely don't want to miss this opportunity, so that later you can continue to play and get various prizes. Let you know more about the prizes that are present in this event. All of them are indeed many and cool to be able to try, so you know what are the new missions and are present in this new event.
Including by showing the many new missions from the current event, it will definitely give many profitable prizes for the players. Make sure you don't miss all of that so that later you can get the attractive main prize too.
Especially with the presence of How to Play the Collect Your Logo Free Fire event, you will definitely be able to give you various very interesting prizes. Of course, with all this, players will be able to immediately get quite a lot of attractive prizes right now.
Tales The First Battle Event Schedule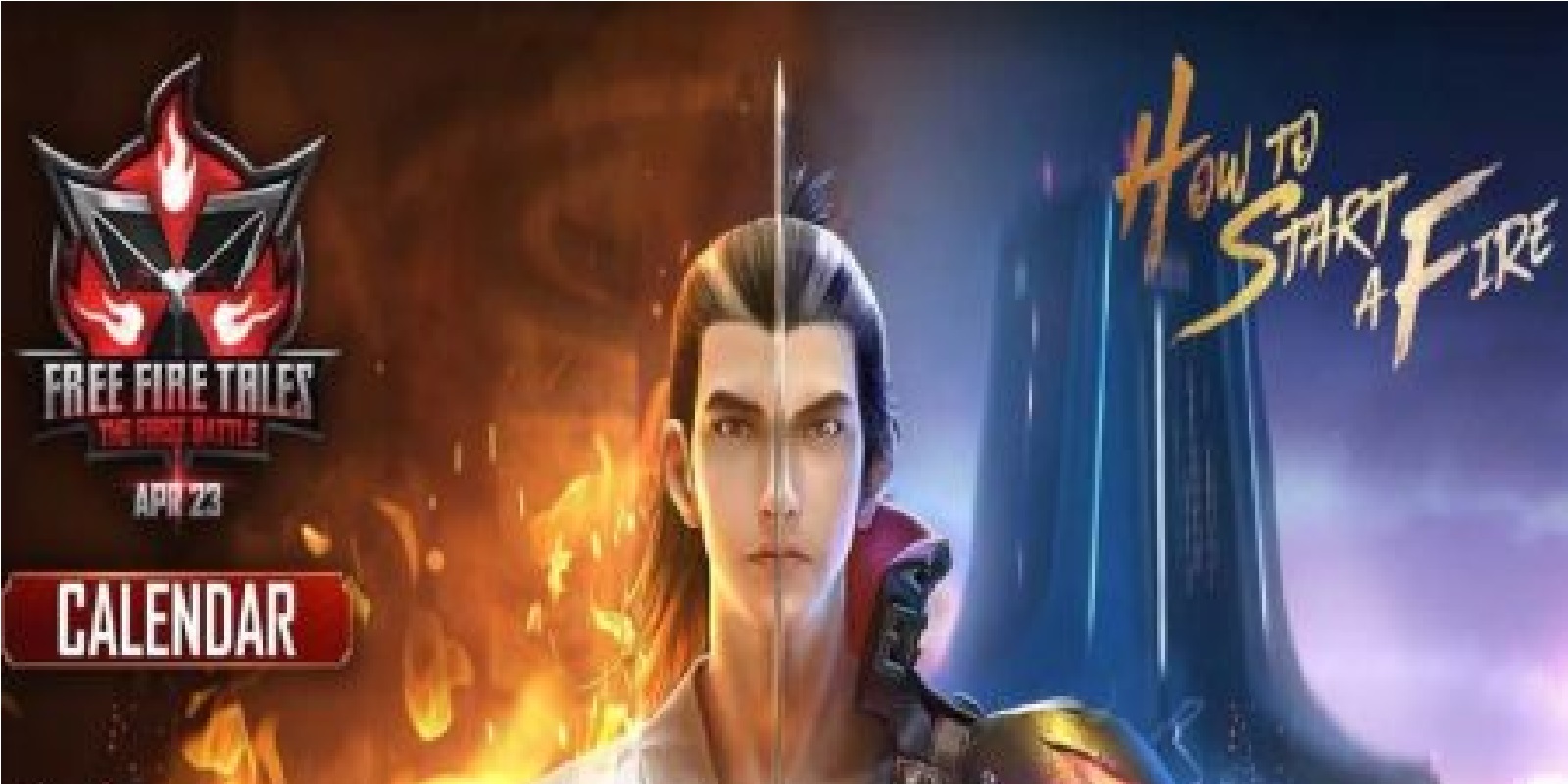 Map Sci-Turf in Lone Wolf Mode ( 23 April – 8 May 2022 )
Players will get a Sci-Turf Map that is present in the Free Fire game for the upcoming Lone Wolf Mode. Of course, with the presence of this map, players can play and have a much different sensation.
Because for the emergence of this new Map, it turns out to be a big change and a place alternates with other players as well. Even Esportsku also predicts that there will be a special event mission, because it welcomes the presence of the event in this Free Fire game.
Tales The First Battle Free Fire event schedule is Zombie Invasion Mode (26 April – 12 May 2022)
You will also get Zombie Invasion Mode which is very exciting, even providing many interesting things from here. Because that's why players must know Tips for Playing Zombie Free Fire Mode, so that later they don't feel confused by all this.
Even the appearance of the Zombie Invasion Mode, you can immediately get the main prize like this right now. Because there are also some things that you can try to play, so that later we can receive lots of free gifts from here.
Fighting players is not enough, you will also face zombies when playing in this mode.
Exploring Hayato House ( 17 April – 6 May 2022 )
Then next is a Web Event called Exploring Hayato House in the Free Fire game, you can immediately complete this mission. It turns out that all of that is very easy and the player can try it right now with all of that. As a cool and very interesting event, players will receive lots of great prizes that are so profitable.
Of course, then you have to know how to play the Visit Hayato Free Fire event, so you can get everything. Because we also know that this new event will be something that players can use well.
Shootersville ( 22 April – 6 May 2022 )
Moreover, you will also have another Web Event called Shootersville right now. Of course, with a new event like this, we will see that the performance is very good and players can try to play it.
Because what I saw in Esports, in this event players will play like in a monopoly pawn board. Who doesn't get this game? Well, if you understand, we will definitely try it right now and it will make you more profitable with this many prizes.
Token Exchange Tales ( 17 April – 7 May 2022 )
Then from this new event, players will get a Token Exchange place that provides various prizes for free. Of course with all these prizes, you will be able to get a variety of new prizes that are very good for you to try playing right now.
There are even some items that you might be after first, so you don't miss anything from here. As a cool gift that is good and easy for players to get too, of course all of this will give a good impression to the players.
The Tales Event schedule for The First Battle Free Fire is Cumulative Booyah Mission (17 – 24 April 2022)
Then you will also receive an Event called Cumulative Booyah Mission, present on April 17-24, 2022 now. Of course it will be a very cool new Mission, even quite difficult for players who are not used to it.
Because Esportsku sees that the Booyah you have to get must be from Battleroyale Mode only. It's become the most important part of this newest Mission now, so you won't miss such an opportunity right now.
Save Teammates Mission ( 21 – 26 April 2022 )
Then the next player must save a teammate, so that later they can get this main prize now. Because of the Save Teammates Mission, players will get a prize in the form of a very cool Parachute Skin.
It also includes cool prizes for players to get right now, don't let you miss all of these new Missions. Because there are still many cool prizes that you can finish right away so you can continue to receive quite a lot of prizes.
Play CS Rank Matches ( 23 – 30 April 2022 )
On 23 – 30 April 2022, players must complete as many Missions as possible in Ranked CS Mode. Only after you finish all of these Modes will you immediately get a very good gift.
We will get a Divinity Skyboard Free Fire Skin, it will make you more enthusiastic to play it. Of course, with prizes like that, of course, we will soon start having a variety of cool prizes that you have to complete too.
Login Peak Day ( 24 – 25 April 2022 )
This is not too difficult for you to complete right now, because the Mission will be present on Login Peak Day which is enough to enter the game. Later after doing this, we can continue don't accept gifts that are available now.
Tales The First Battle Free Fire event schedule is Play With Friend Mission Peak Day (24 – 25 April 2022)
Players can get a Mission to Mabar with friends on Peak Day, later you have to do it right. Because on this Peak Day, it will only last for 1 day, then we can have a grand prize like that.
My Esports suggestion is that if you play in a new event now, players should only do it in Clash Squad Mode. So that later other missions will also be completed along with all of this so it's easier.
Cumulative Equip Different Weapon ( 26 – 30 April 2022 )
An easy mission, according to my Esports, because I've tried it too because I have to use a variety of weapons, of course. Surely if you use this weapon, you will definitely get something cool easily.
This includes Cumulative, so for example the first match gets how many weapons you can continue in the second match too.
Top 3 Mission Challenge ( 29 April – 6 May 2022 )
You have to reach Top 3 in Battleroyale mode, in order to get rewards and complete Missions from here. My esports has had experience with this newest mission, so make sure players play it safe until they get to that position so they can finish quickly.
Tales The First Battle Free Fire event schedule is Kill With Headshot Challenge (3 – 6 April 2022)
Maybe it's easy and difficult, because in this event you have to be able to kill the enemy by using a headshot. Of course with this, the player must be able to aim the weapon at the enemy's head continuously in the match later.
There is even a Free Fire Auto Headshot Weapon, you can use it easily in new events like this. So that you guys will be faster, you won't even want to miss it at all.
That's why the emergence of The First Battle Free Fire Tales Event Schedule (FF), of course, will give you a cool gift. Even with a grand prize like that, we will get a big advantage by completing existing Missions. Keep practicing, play wisely and don't become a toxic player!
Don't forget to follow our social media on Instagram and also subscribe our youtube channel