On this occasion, we will discuss several build items for the sickest and strongest marksman heroes that are often played by all marksman heroes in Mobile Legends. Let's check it out all the rows! Don't forget to note it! Marksman is one of the best role heroes in Mobile Legends who is very strong in long-distance combat. Most Marksman are indeed very weak in terms of distance. The best way to play it is by maintaining the right distance and positioning. This time there are 6 Build Items Marksman ML Mobile Legends 2021 that you must use.
So, here are 6 items that you must use when playing marksman by combining high attack speed and damage in order to play optimally.
Swift Boots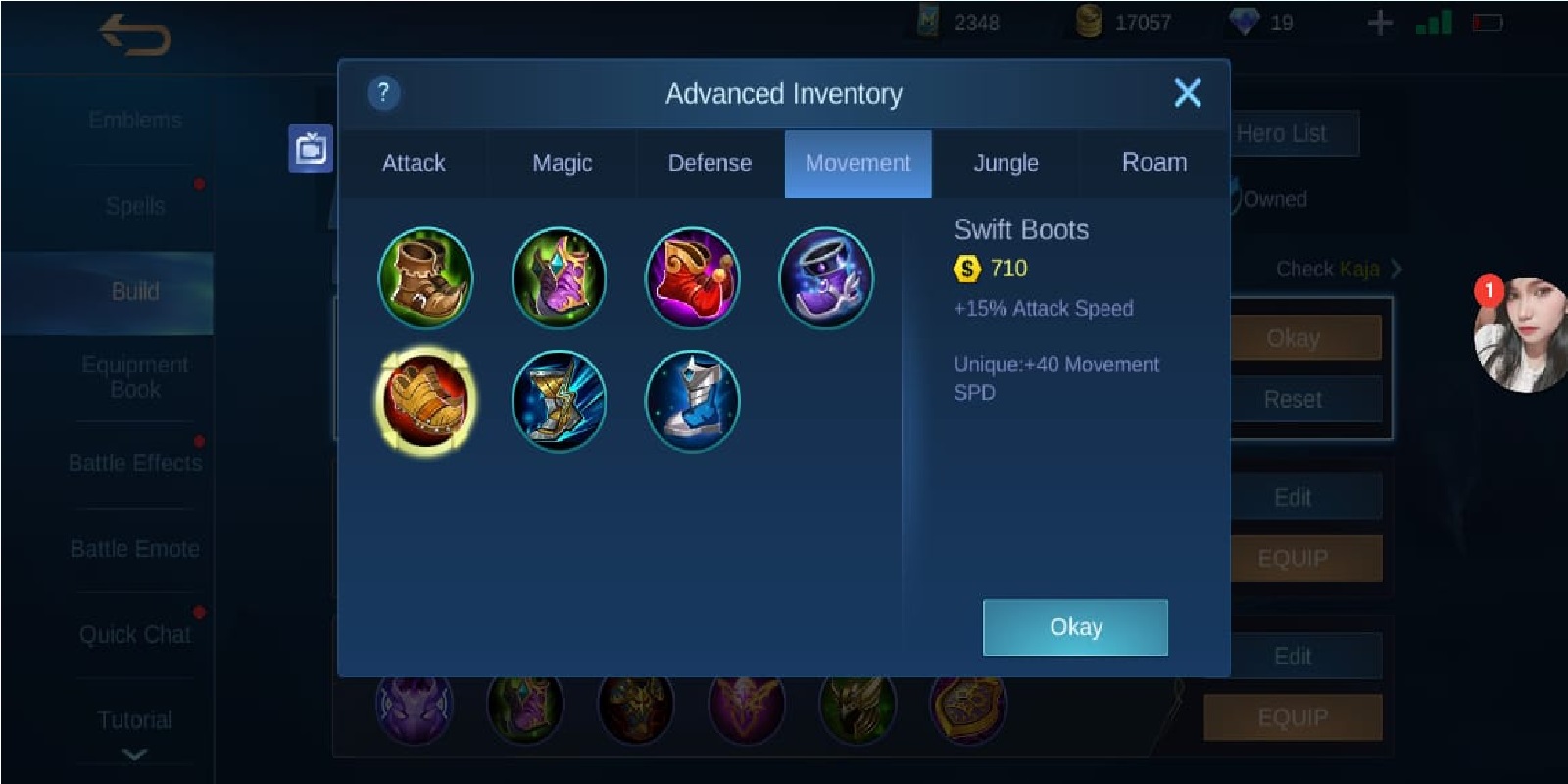 Swifts Boots is a special shoe item for marksman. This item has 15% Attack Speed and a unique +40 Movement Speed skill so you can run faster.
Demon Hunter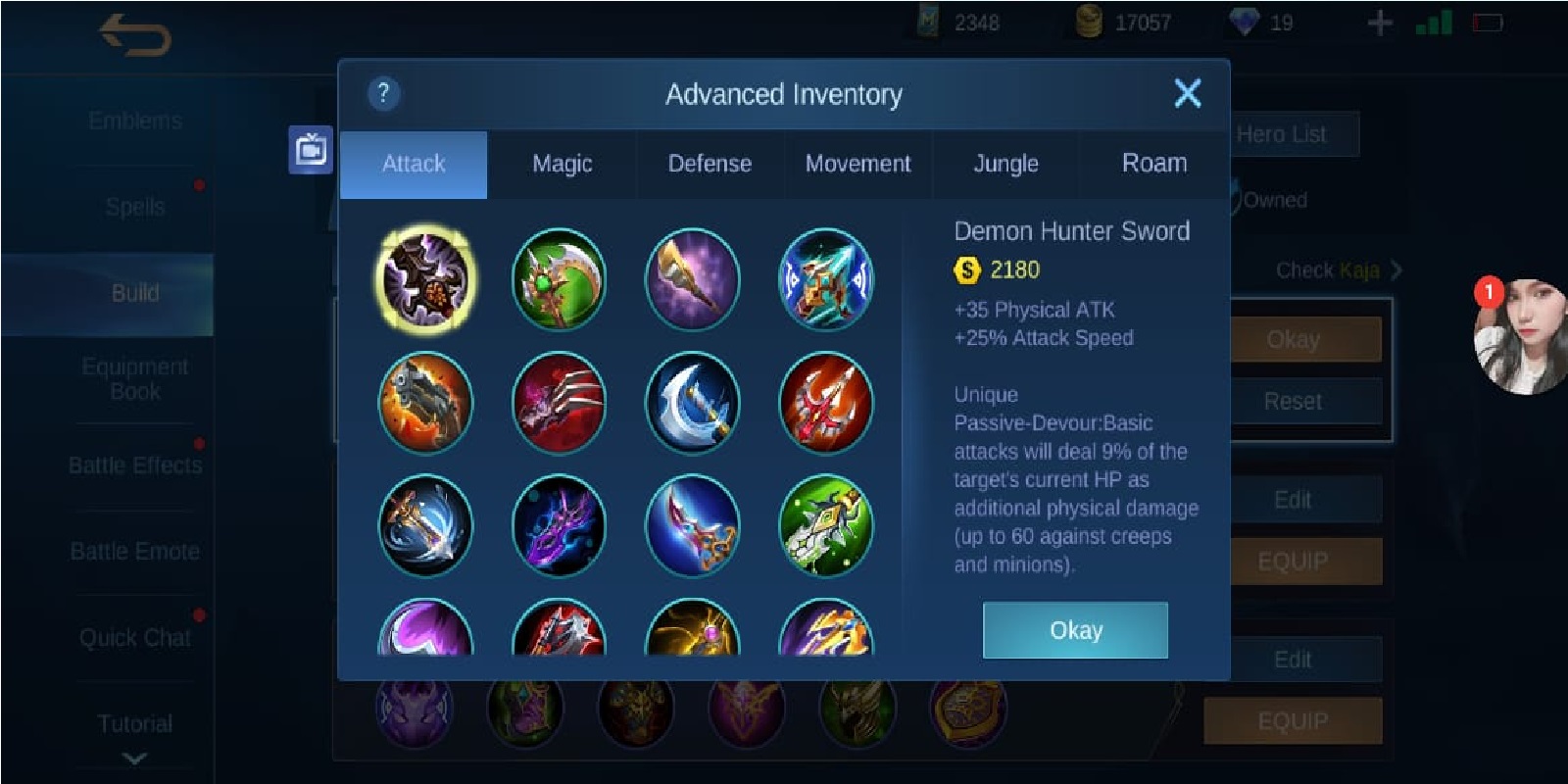 As a marksman hero, of course you need lifesteal as the main HP source. Well one of the best items that you can use is Demon Hunter.
This item has +25 Physical ATK and +25% Attack Speed. Demon Hunter has a powerful unique skill to knock down enemy tanks easily and give you 4% Physical Lifesteal for 3 seconds, and stack up to 5 times.
Endless Battle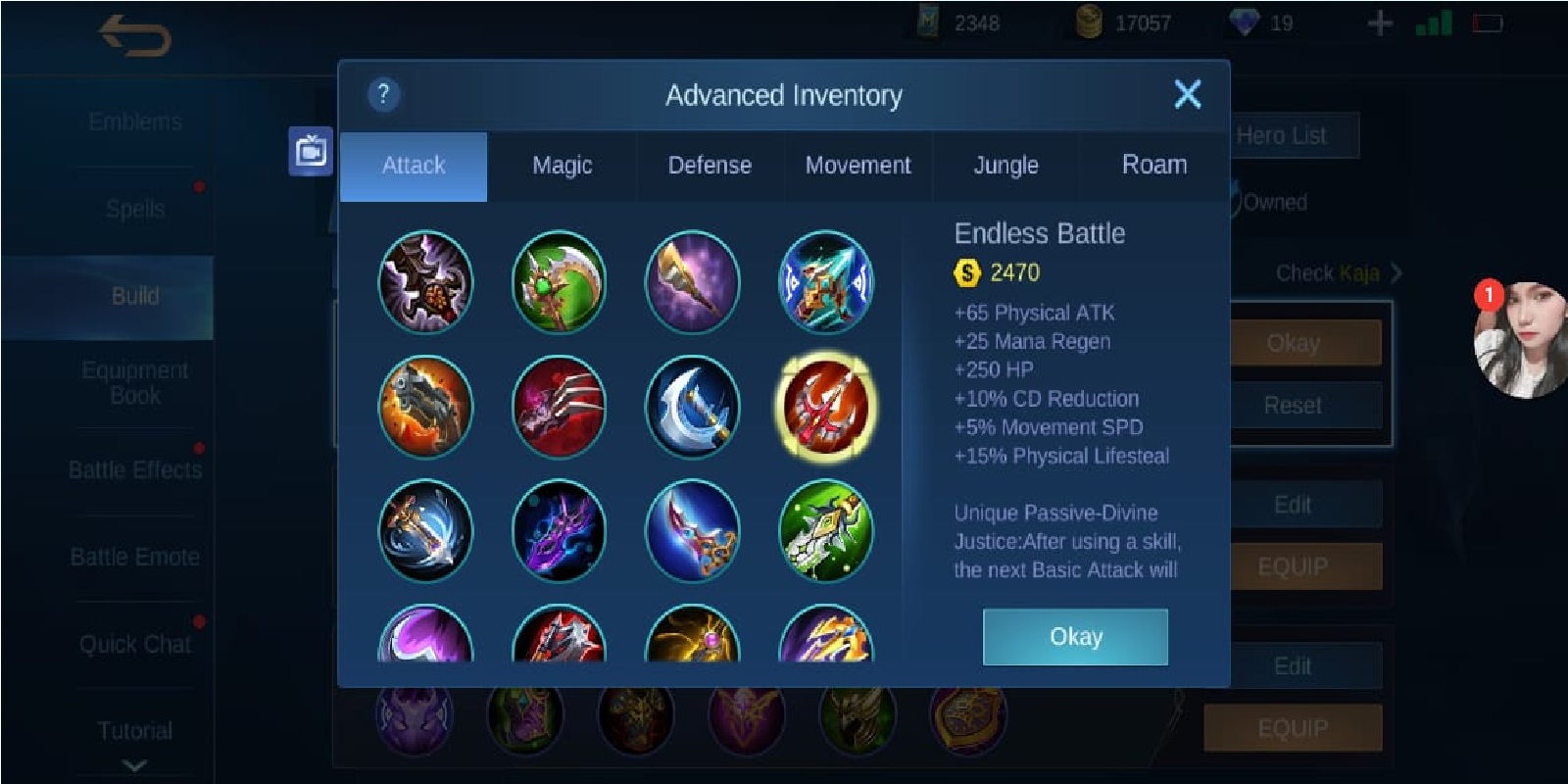 Of course, one lifesteal item is not enough, now you can combine it with Endless Battle which is a favorite item for marksman.
This item gives +65 Physical ATK, +25 Mana Regen, 250HP, +10% CD Reduction, +5 Movement Speed, and +15 Physical Lifesteal.
The most interesting thing with this item when you have issued a skill, you will get an additional True Damage of 70% which makes your attack damage increase.
Scarlet Phantom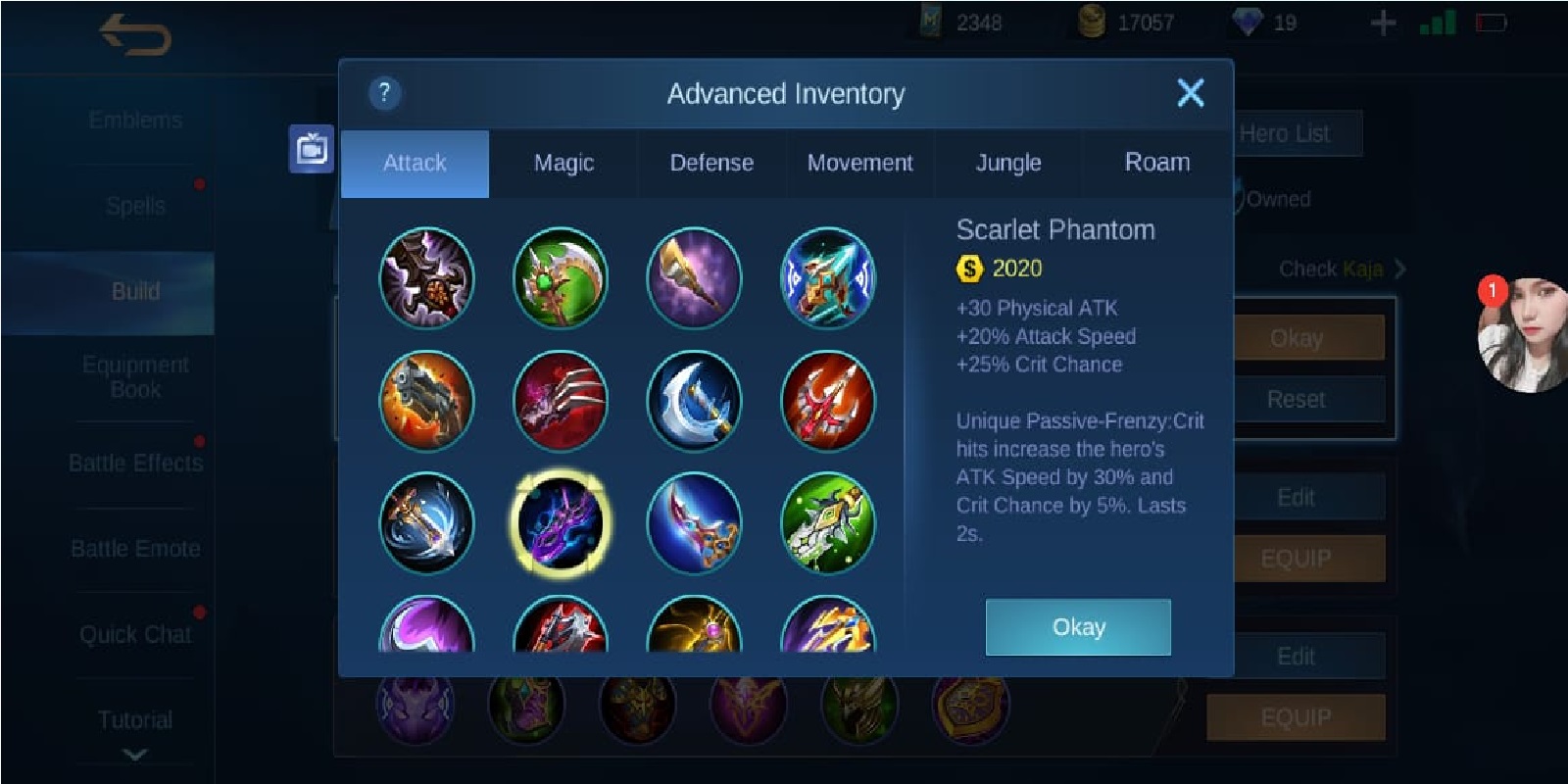 As a marksman, you definitely really need an item with a good attack speed, one of the best items is Scarlet Phantom. With this item you can get +30 Physical ATK, +20 Attack Speed, and +25% Crit Chance.
In addition, Scarlet Phantom's passive skill can give 30% ATK Speed and 5% Crit Chance in 2 seconds. Well, besides Scarlet Phantom, you can also Windtalker with quite the same ability, namely increasing Attack Speed.
Berseker Fury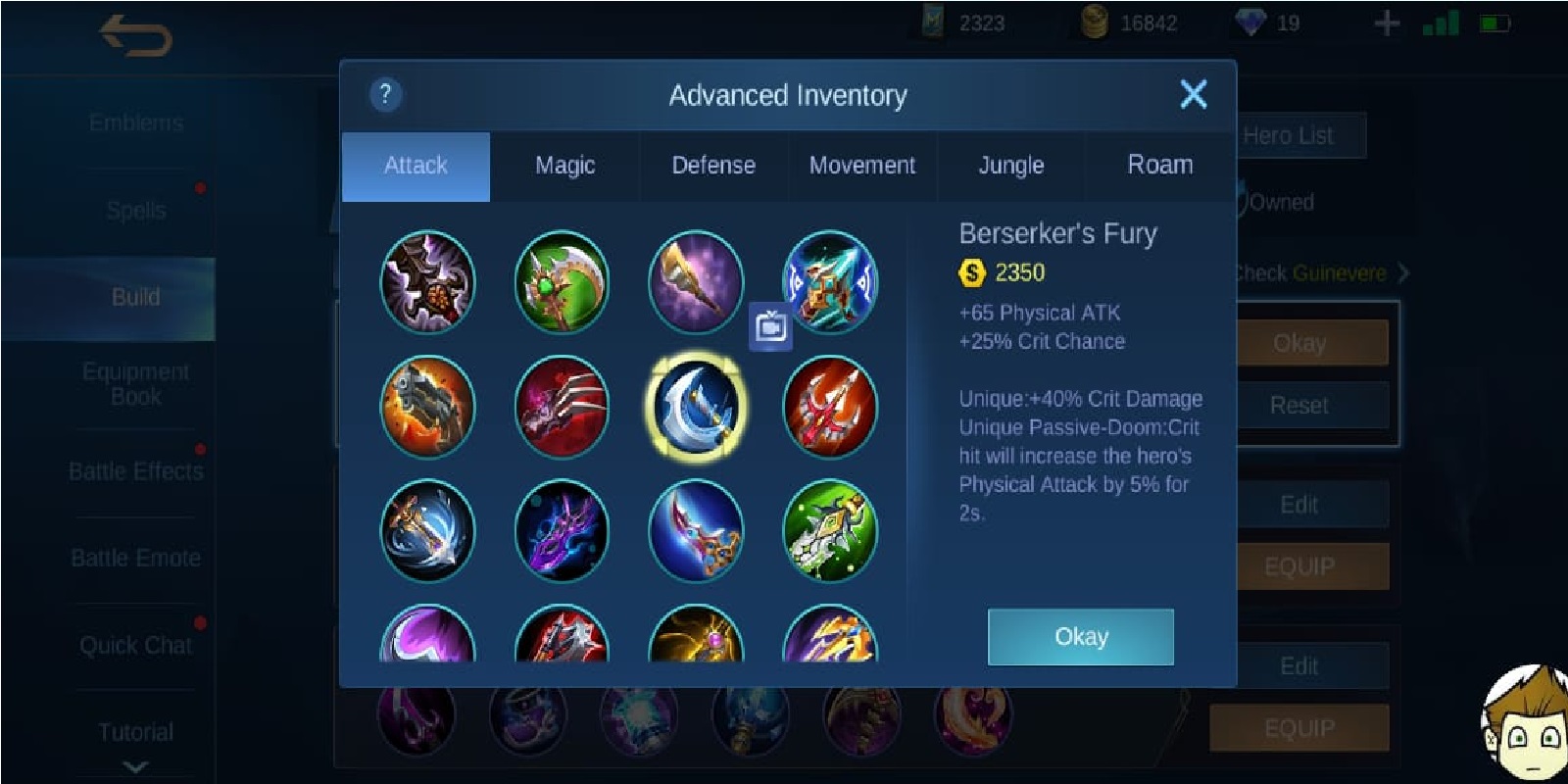 Scarlet Phantom without Berseker Fury would be useless. This item is a source of damage with the best critical. Berseker Fury has +65 Physical ATK, _25% Crit Chance and his passive skill can increase Critical Damage +40%.
Immortality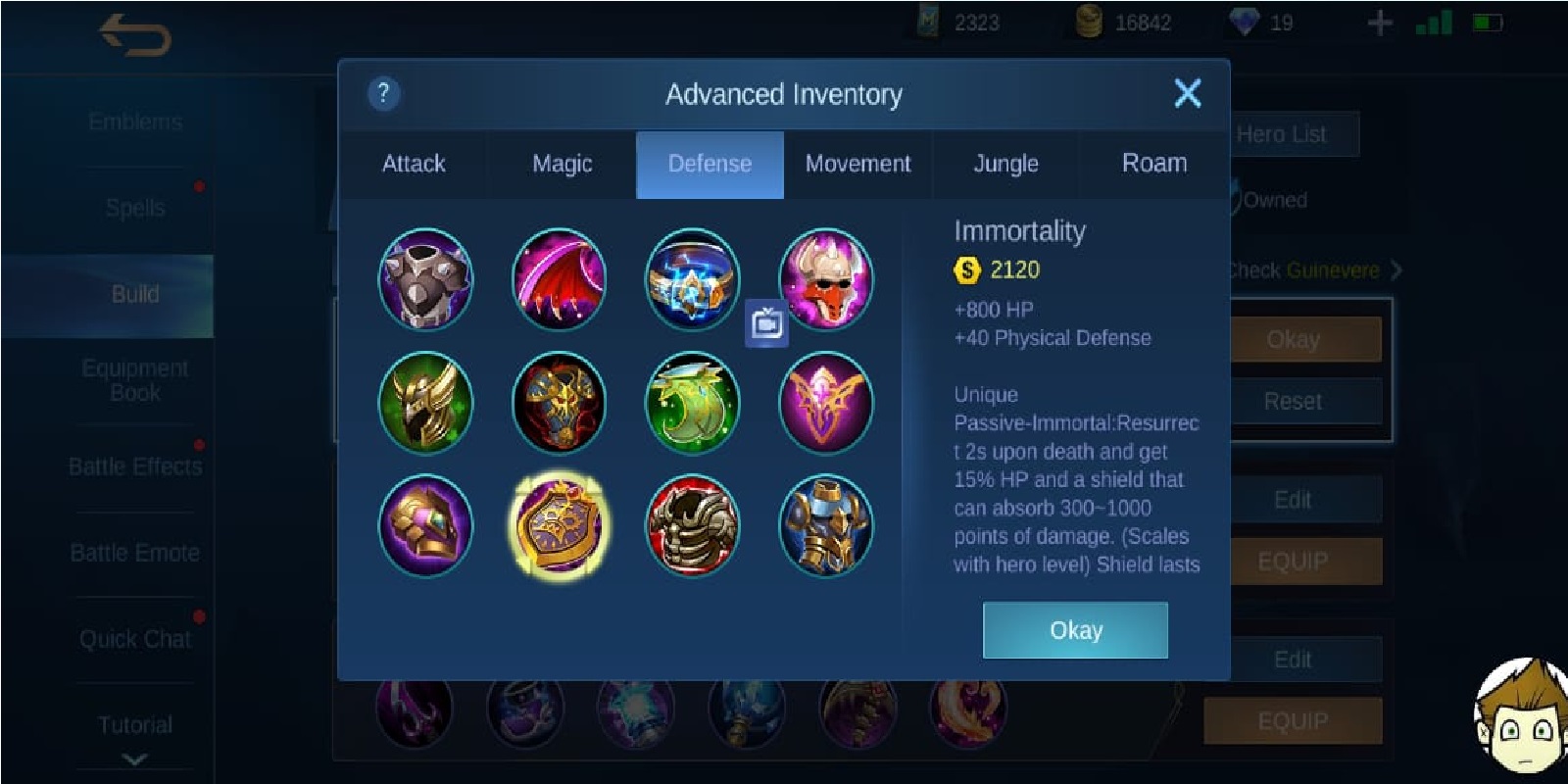 It seems Immortality is the most mandatory item for all heroes. Be it Tank, Fighter, Mage or Marksman. In addition to providing shields and Magical Defense, the most sought after by these items is that they can revive you after death.
With this item, you can immediately come back to life and immediately help your friends. This item can also help you to escape. Because, many forget that this item can revive the hero, and let the hero who uses this item live just like that.
So those are some Marksman Build Items that must be used in Mobile Legends. Some marksman items are mostly ATK items with high damage and attack speed abilities. May be useful. Keep practicing, play wisely and don't become a toxic player!
Don't forget to follow our social media on Instagram